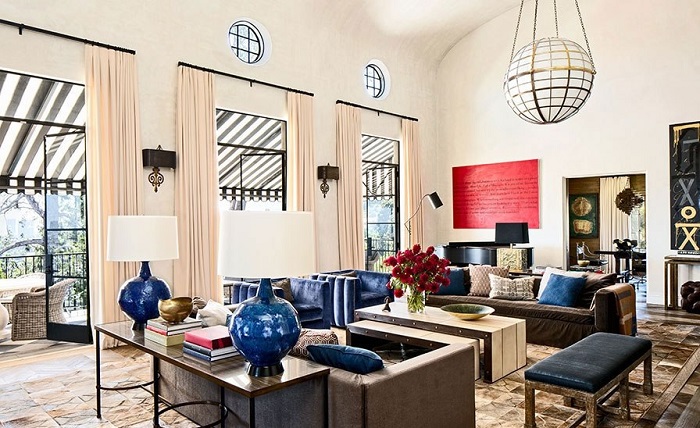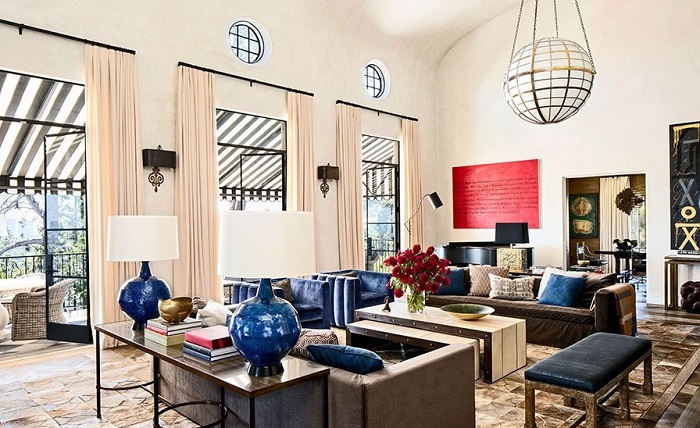 Too often, amateur interior designers sacrifice good lighting for aesthetics, choosing attractive light fixtures that complement the design in question without actually providing enough light by which to see. On the opposite end of the spectrum, other designers can burn out a room with too much light, installing high-wattage track lights, chandeliers, mood lights and other fixtures in an attempt to keep the room illuminated. How hard is it to find a happy medium? All anyone wants is an attractive, even flattering look, with a glow bright enough to work, play and live as usual.
It's a conundrum; lighting needs vary from room to room, contingent on everything from the amount of time people spend in the room to how many people are likely to pass through it in a given evening. This makes it difficult to give a single solution.
There are two rules of thumb, according to Real Simple:
Lighting should be appropriate for whatever tasks are performed in the room in question
Light sources should be situated at different levels to create a "flattering ambience" through a combination of different fixtures
However, knowing the rules doesn't teach you how to utilize them properly. Let these guidelines illuminate your path by following this professional advice.
 Lighting a Room by Assignment and Area
The amount and type of lighting needed in a kitchen will be significantly different than the lighting in a bedroom, which will vary even more from the best lighting setup for an entryway or antechamber. Rooms and areas that are passed through quickly require less light than rooms where the family congregates for long periods of time, while rooms that are designed for complex tasks—such as cooking—require bright, sharp lighting in order to make every detail of the task at hand hyper-visible.
Just as important as "task lighting," however, is lighting according to space. Professionals recommend that larger spaces, such as the living room, family room or den should have a minimum of three lighting fixtures, situated in or near corners of the room, while HGTV notes that layering light is extremely important for larger rooms. This means having lamps set below eye level, on tables and shelves, as well as tall standing lights and ceiling fixtures, in order to keep glare and hot spots under control easily.  Smaller rooms such as bedrooms should have one or two lights, preferably one ceiling fixture and a table lamp. Regardless of size, kitchens and other task-heavy rooms like studios and workshops are easiest to work in when you employ overhead track lighting and a minimum of two other lower fixtures, preferably at or just below eye level.
Any room that sees a great deal of activity or a great number of occupants for large periods of time should also feature a dimmer on the main overhead light fixtures, in order to help eliminate harsh lighting issues when stark brightness isn't required.
Selecting Lights by Level
Once you know how much light you need in a given room, it's time to decide how you want those lights layered. Lighting should be broken into four separate layers:
Ambient: this includes fixtures that create fairly even lighting throughout the given space. Go in for standard overhead lights, adjustable ceiling lamps attached to ceiling fans and pendant lighting from brands like Lumens and others.
Task: this creates areas of high illumination to make focus easier. Use small spotlights to focus on working areas with reading lamps, under-counter lighting and other low-level lights.
Accent: designed to highlight the interior design of the house, this includes recessed fixtures and gentle track lighting. These lights aren't meant to brighten a room so much as the decoration style of the room.
Decorative: this type of lighting is a part of the interior design rather than an accent to it. Standard options include chandeliers and stained glass lamps.
Every room needs ambient and task lighting, while accent and decorative lighting is more appropriate for larger, high-traffic rooms and areas of the home. Accent and decorative lighting belongs in the family room, dining room, and any room where the visual look of the room is as important as having a clear view.
Ambient and task lighting should use brighter bulbs, between 75 and 100 watts, while accent and decorative lighting should run from 60 down as low as 10 watts to keep from overpowering other lighting installations.
Where to Start
If you're ready to update the lighting in your home, you'll want to start with a clear plan of action. Talk to a lighting professional and make sure that the look you want is compatible with the space available, as well as feasible for your budget. Once you have a plan, it's best to work opposite the standard—get the big fixtures and arrangements done first, such as the living room and kitchen, and amp things down as you continue. Starting at the top not only ensures that your new fixtures are copacetic throughout the house, but can also help you shine some light on your new design.
[Image]