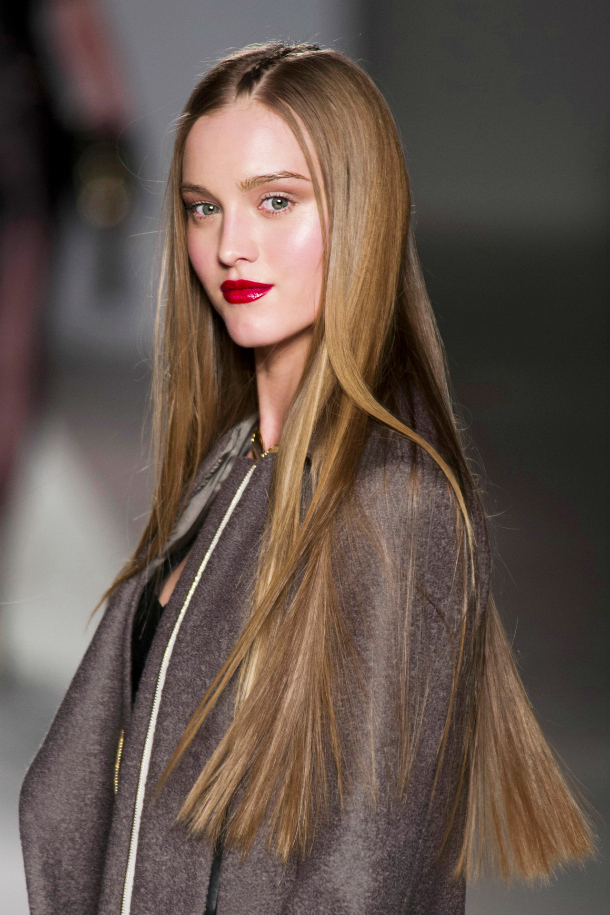 Many women want to update their look, but they don't have a lot of time to spend on themselves. Here are some quick ways to make a dramatic change easily.
Part Your Hair On The Other Side
One of the simplest ways to change up your look is to part your hair on the other side. It sounds almost too simple, but think about it: people are used to seeing you look a certain way. If you change it up, guess what? They're going to notice, and that's good for you.
If you want style points, add a flower (real or silk) on the side and change it up (the flower) every day. You'll get a slightly different look and it's something you can do that's simple and inexpensive.
Get Hair Extensions
Can't wait to grow your hair out? Get extensions. Sites like  http://www.volure.co.za/pages/hair-extensions let you explore various types of extensions and options for lengthening your hair.
Extension trace all the way back to ancient Egypt. They're one of the best kept secrets for fabulous hair without all of the work (and wait time) involved in growing it out naturally.
The best extensions are made from real hair, called "keratin hair extensions, which are fused into your natural hair for a permanent extension that lasts two to three months, on average.
Clip-in extensions are lower cost, but need to be removed every night before you go to bed.
Micro ring or micro loop extensions allow you to get the best of both worlds – they're installed by strand-by-strand so they give you a clean and natural look. But, they don't require hot irons or melted keratin.
Your hair is naturally joined with extensions by putting your own hair through a small metal cylinder. Then, that cylinder is crushed flat, effectively joining the extension to your natural hair.
While it's not cheap to buy most extensions, it will dramatically change your appearance and give you an instant makeover.
Use Accessories
There are so many accessories out there, that you shouldn't have trouble giving yourself a makeover with any of them.
Purses are a simple accessory makeover, for example. Yeah, they can be pricey, but they're also one of the simplest ways to change up your look.
Makeup is another way to give yourself a makeover – probably the most "classic" way too.
Earrings, bracelets, watches, necklaces, and rings are also all great ways to change up your look, and none of these things has to be expensive.
Strip Down Your Closet
It might seem sad, but cleaning out your closet can help you focus your look. You might be inspired by a few of your dresses – enough so that you sell everything else and buy a whole new wardrobe. That will definitely change your look in a hurry.
But, more than that, cleaning out your closet helps you get rid of things that you don't wear very often. It makes room for a "new you." And, that can be spiritually cleansing too.
Get Your Clothes Tailored
Most people don't bother with tailored clothing. And, while women's clothing tends to be more tailored than men's, almost every woman's wardrobe could use some work. Some people are surprised by the difference – your old clothes will look new somehow. People will think you went out and bought a new wardrobe or lost weight, or went to the gym and beefed up.
Lecithin In Your Hair
This one is a weird one, but it's totally legit. Get yourself some liquid lecithin and mix it into your conditioner. What is lecithin?
It's a phospholipid, These compounds are found in all living cells and is required for proper biological function. It's commonly used as an emulsifier and surfactant. Basically, it helps bind water and oil together – two things that don't normally mix at all.
Lecithin is also used to treat liver ailments and hypercholesterolemia. That means it helps transport cholesterol out of the liver so that your body functions more normally – a very good thing.
The body absorbs it readily, and pretty much anything else that is suspended in it, which makes it an excellent carrier substance.
By putting it into your hair, you increase its ability to absorb, well, everything. And, if you put it into a high-quality, organic, conditioner, you will increase the absorption of minerals, vitamins, and a bunch of other really fantastic stuff.
Leave it in for 20 minutes, and your hair will shimmer. All your girlfriends will be jealous. What more could you ask for?
Jane Corbett is a beauty consultant. She enjoys sharing her insights online through blogging and her articles mainly appear on beauty and lifestyle blogs.