Last Updated on 19th June 2016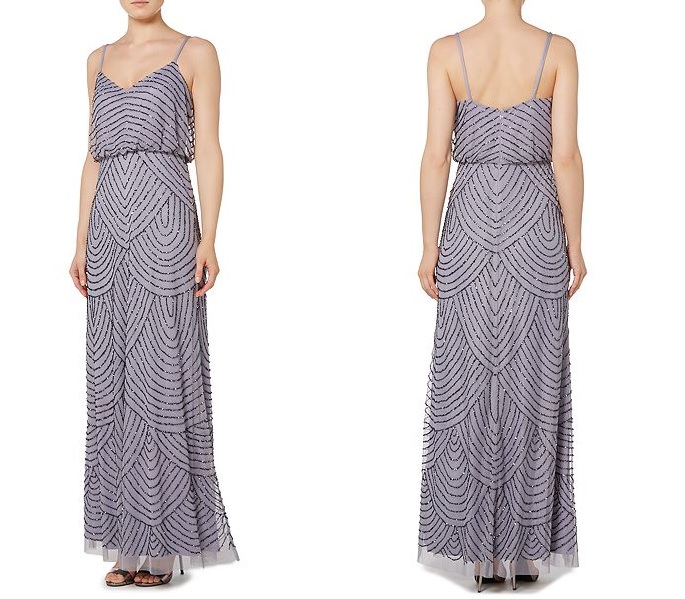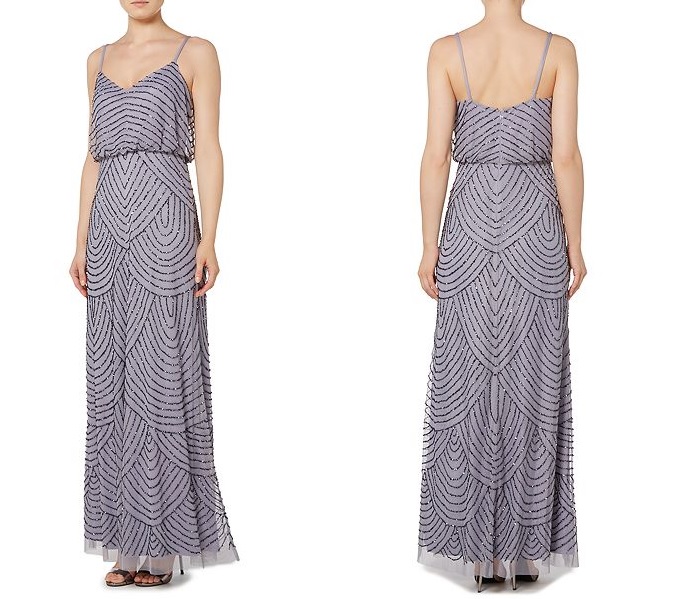 Let's be real, if you're married, you'll know that being a wedding guest is fun mainly for the reason that you actually get to enjoy the festivities without having to worry about any form of wedding planning whatsoever.
You don't have to think about sorting out the catering, organising bridesmaid dresses, ensuring the invitations are sent out on time and all the other bits and bobs that come with planning a big day. Instead, as a wedding guest all you really have to worry about is what to wear.
With  a nod to vintage, we've put together a possible outfit choice if you're attending a wedding in the warmer months.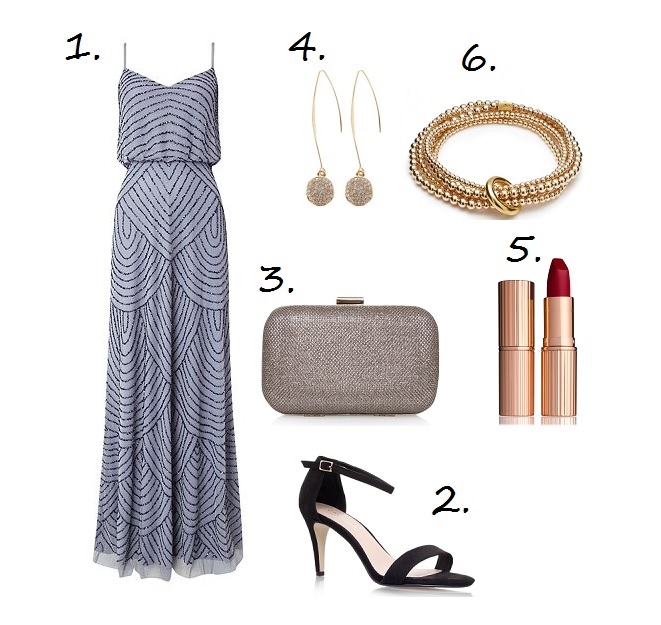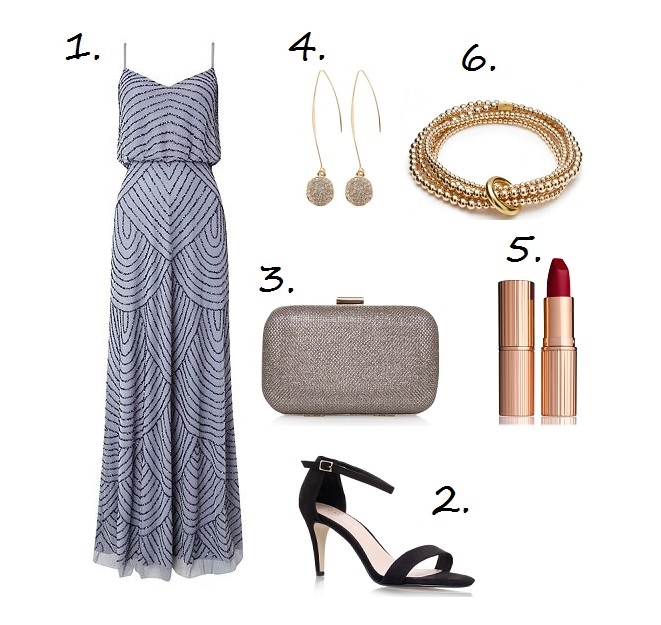 1. Adrianna Papell Art Deco Beaded Blouson Dress, available at House of Fraser 2. Black Mid Heel Sandals, £49 available at Kurt Geiger 3. Gold Clutch Bag, £29 available at Kurt Geiger 4. Matte Revolution Red Carpet Red, £23 available at Charlotte Tilbury 5. Teardrop Longline Earrings, £15 available at Coast Stores 6. Gold Bracelet £195 available at Annie Haak