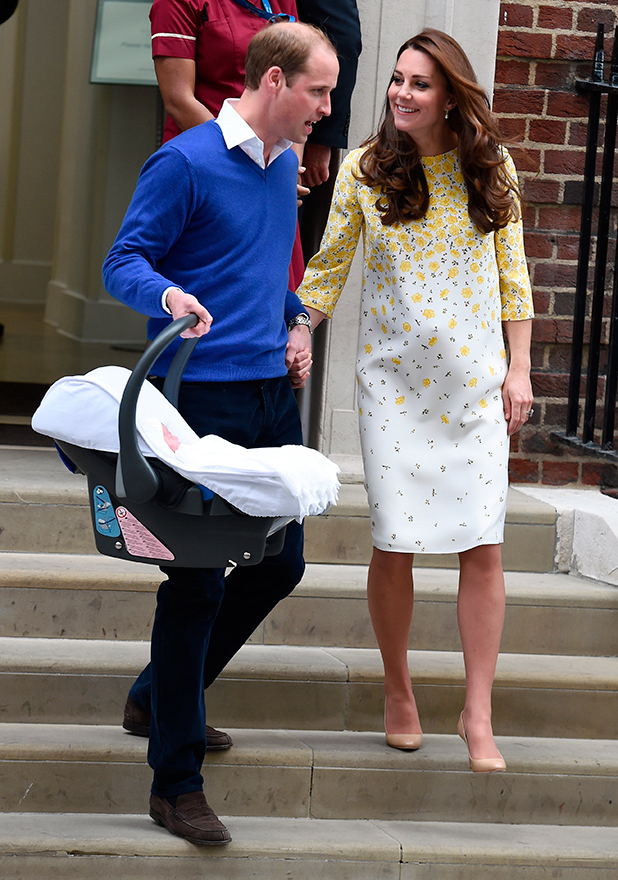 Becoming a mother for the first time, or even for the fifth, means that a woman's priorities shift. This usually results in a new mom putting others before herself, which can mean she just throws on any old clothes that are comfortable. But being a mother need not be an excuse for 'letting yourself go'. There are plenty of ways you can stick with your new responsibilities and still look good.
Getting used to a new body shape
The main problem most new mothers have when choosing what to wear each day is to find clothing that is suitable for their bodies in what is essentially a transition period. The big bump has gone but you will probably still have to deal with an enlarged, slightly flabby, stomach. The answer is to wear clothes that draw attention away from your stomach area. Pick clothing that focuses on the parts of your body that you are happy about, such as your bosom and your lower body. The ideal fabric for this transition period is one that drapes over your body so that no part of your clothing is clinging to unsightly lumps and bumps. If you can, choose clothes that have ruching and gathers, as these will draw the eye away from your stomach. Also opt for certain cuts that are much more flattering to pear and apple shapes, such as Empire-line dresses and tops; these are the ones that have a high waist, fitting snugly under the breasts.
Do not be tempted to wear big, baggy clothes believing these will hide the parts of your body you do not want people to notice. These will just emphasize exactly what you are trying to hide. Instead, try combinations of draped clothing with those that are tight-fitting, such as wearing leggings or smart pants with a full blouse or billowy shirt. And ditch the black – it will not make you look slimmer. Dressing all in black just makes you look ready for a funeral and can be a real mood dampener. Bring on the bright colors and bold patterns, and if you do feel a yearning for black pants or skirts, then team them with a fresh and vibrant top. Most colors will look good with black, but try other hues, such as navies and grays.
As any fashion-conscious woman, new mother or not, will tell you, the key to looking good no matter what your body shape is not just clever choices of clothing but clever choices of accessories. When it comes to jewelry, you should aim to wear pieces that work with your body shape and what you are wearing to create a leaner figure. For example, if you wear a necklace, make it one that is long, such as beads or a pendant. These will often finish around your cleavage or just beneath it, which will create a V-shape and help to visually elongate your body. Long earrings rather than studs will also draw people's eyes to your face, keeping them off your body.
Other accessories may not help your body shape, but they may be highly practical when it comes to going out with your new baby, and this includes baby's father. For example, for mom or dad who want to take baby out for a long walk or a day out, a diaper backpack could be considered an essential; items like this are very practical and can look great. Other accessories include patterned or plain wrap carriers that keep your new baby close to your heart, as well as pretty holdalls for everything your baby needs – clean clothing, pre-prepared food – while out and about.
But back to you, the new mother. If there is one area of your clothing you may need to amend it is your footwear. You may love your high heels, but the truth is they are neither safe nor comfortable for a new mother. High heels make you totter and walk precariously, something you do not want to be doing when you have your baby in your arms. But you can still look good in flatter shoes, such as ankle boots for fall and winter, or pretty pumps for spring and summer.
There really is no need to be ashamed of your post-pregnancy body so do not attempt to hide it beneath ugly clothing. Just make sensible choices about the clothing that makes you look and feel good and complement your choices with practical, attractive accessories.
Knowing that you look good is a great confidence booster for any woman but is particularly so after pregnancy.