A trip to Barbados can be an unforgettable experience. From stunning beaches to exciting nightlife and delicious cuisine, there's something for everyone.
But before you pack your bags, it's essential to know what type of clothing is suitable for this tropical destination.
With so many varied activities, you'll need outfits for the beach, nightlife and sightseeing. To help with packing, we've compiled a detailed guide to ensure you know what to pack on your trip to Barbados.
What to wear in Barbados
There isn't a strict dress code in Barbados, but it's important to be mindful of the weather and what activities you plan on taking part in. Depending on your holiday plans, here are some items and clothes you may need for your trip:
Maxi Dresses
Maxi dresses are an ideal choice for your Barbados vacation. Their flowy shape allows breezes to pass through on those balmy days – perfect for exploring local attractions like Bridgetown's charming streets or strolling along its beachfront boardwalk. Dress them up or down depending on what activities await!
Swimsuit and Cover ups
Whether you want to lounge by the pool or swim in sea don't forget to pack a flattering bathing suit or two.
A coverup should also be an essential part of your beach wardrobe. Whether you prefer a lightweight midi dress or kaftan, there are plenty of designs to choose from for a casual yet stylish look.
Sun Hat
Wide brim hats are essential for keeping your head and face protected from the sun's rays in Barbados. Choose a wide brimmed hat in a breathable material such as straw or canvas to keep you cool and shielded all day long.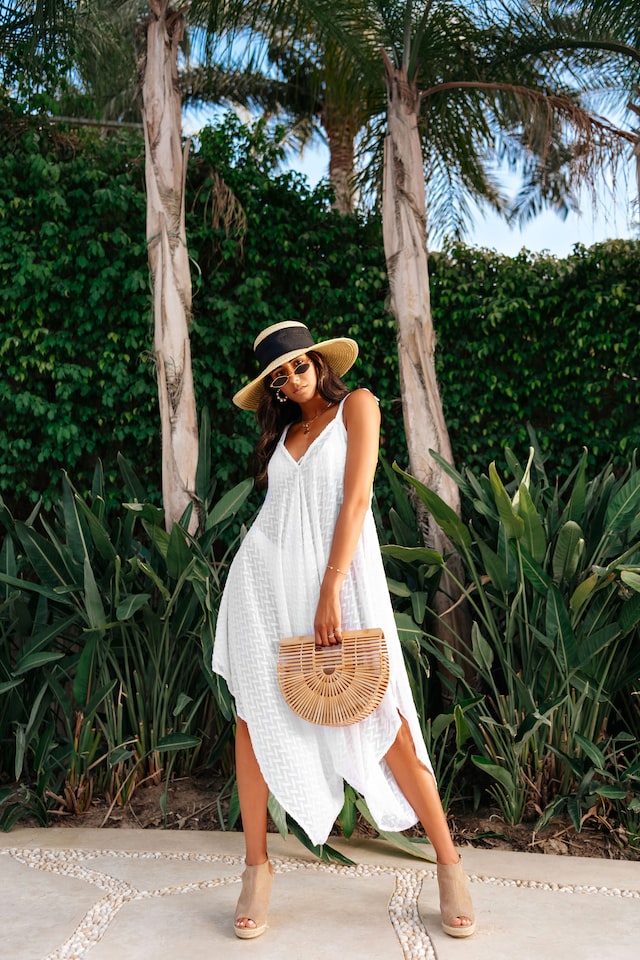 Sunglasses
It's also important to protect your eyes from the bright Caribbean sun. Pack a pair of stylish sunglasses which provide UV protection, and if you're feeling daring, why not try a bold new frame style?
Flip flops
No beach wardrobe is complete without a pair of flip flops or sandals. Whether you go for classic black or something more colourful, make sure they're comfortable and durable enough to last the entire holiday.
Beach towel
Don't forget to bring a lightweight beach towel for those days spent lounging on the white sand beaches! Choose a bright pattern or colour to make drying off after a swim even more fun.
Little black dress
Barbados has plenty of venues for evening entertainment, so you'll need a timeless classic, like a little black dress to complete your evening wardrobe. You can easily dress up an LBD for an evening out for dinner and drinks. Team with strappy sandals and statement costume jewelry and you're good to go!
Glamorous jumpsuit
Jumpsuits are an ideal alternative to dresses when going out in Barbados. Choose a glamorous design with ruffles or sequins to instantly add some sparkle and shine to your evening look.
Statement accessories
Don't forget the details – statement necklaces, earrings, and rings are essential for adding an eye-catching touch to any outfit. Pack a selection of jewellery pieces that you can mix and match depending on the occasion.
Heeled sandals
Whether you choose stilettos or something more daring like metallic sling-backs, ladies, make sure to pack at least one pair of heeled sandals for evenings out in Barbados. They'll instantly add some glamour to your outfit and keep you looking stylish from day to night.
Trainers or walking shoes
If you plan on exploring the gorgeous tropical island of Barbados, you'll need comfortable shoes to keep your feet supported. Pack a pair of trainers or walking shoes with cushioned soles and adjustable laces for a practical yet stylish option.
Shorts
Whether you're planning a hike or just want to keep cool in warmer temperatures, shorts are an essential part of any Barbados wardrobe. Look for a pair with breathable material and pockets to keep your valuables safe while you're out and about.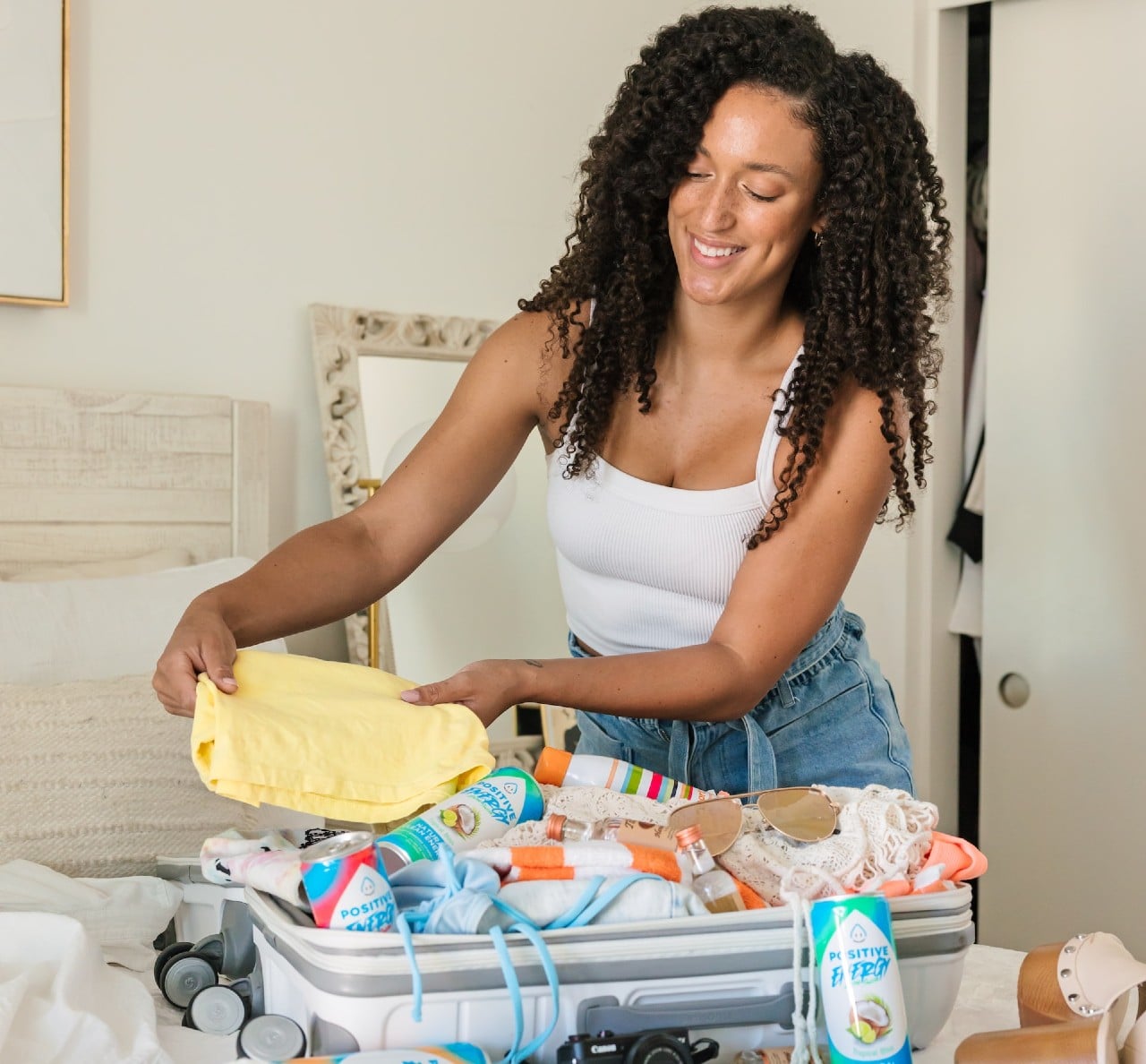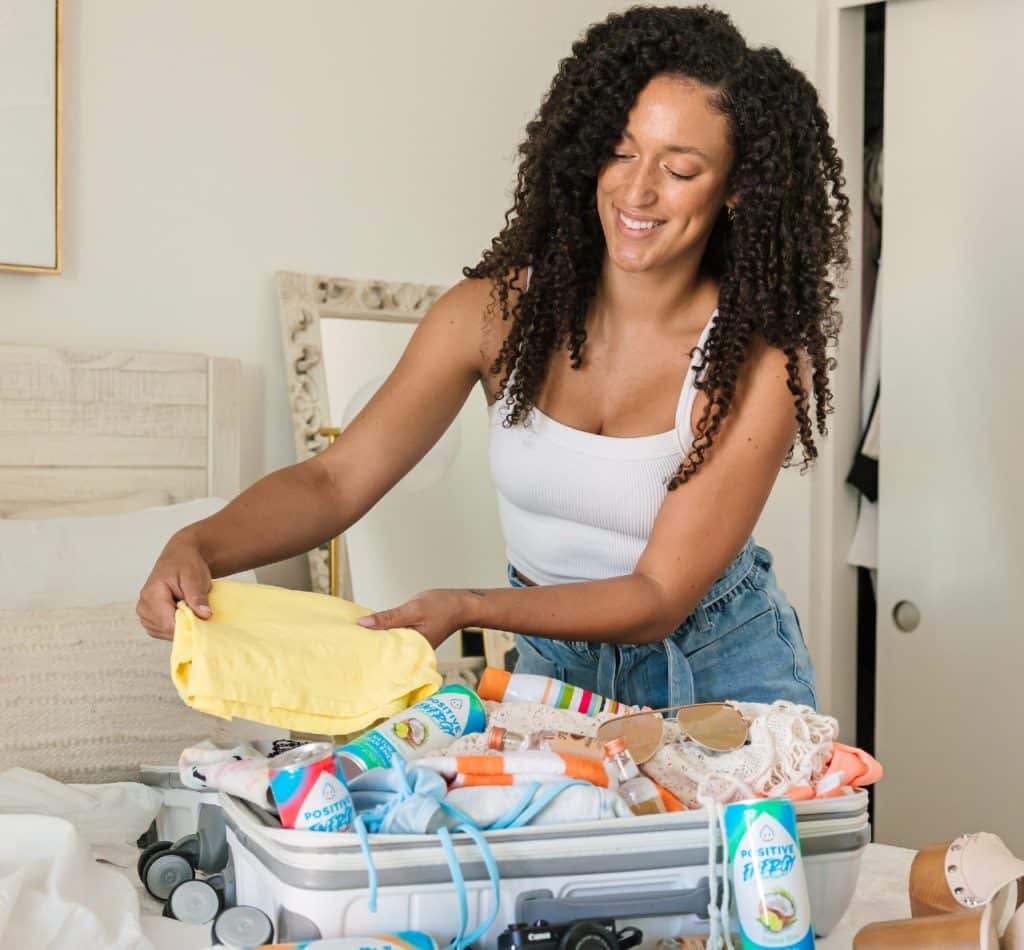 Light jackets:
Temperatures can drop in the evening, so it's wise to bring a light jacket or shawl to cover up. Not only is a jacket essential for keeping warm, but it's also great for layering over your outfit for a polished look. Be sure to bring rainwear too – you never know when showers can strike!
Toiletries
To make sure you look your best all vacation long, pack all your beauty essentials like shampoo, conditioner, body wash, moisturizer, and your favourite makeup products. Also, make sure you bring a few extra items like a toothbrush, toothpaste, disposable razor, hair brush and comb. Lastly, don't forget about the small details like lip balm to protect your lips from the sun!
Shirts & T shirts
With temperatures during the day ranging from 30-35 degrees Celsius, it's essential to pack lightweight layers such as shorts and t shirts. Pair with a light jacket or shawl should you feel chilly at night.
Lightweight/Tailored Pieces For Dinners Out
When it comes to dinner, smart casual pieces like linen trousers or skirts paired with breezy blouses and tailored jackets are an excellent choice for a smart casual look that will keep you warm in cooler evenings. If you have any events planned that require more formal wear, then a beautiful evening gown is a must have on your packing list
Casual daywear
For days spent sightseeing, casual daywear is essential. Jeans or casual slacks and a lightweight t shirt will keep you comfortable while looking stylish. Make sure to opt for breathable fabrics like cotton or linen so that you stay cool in the warmer temperatures.
Cardigan and sweater
As temperatures can drop during evening hours in Barbados, it's best to pack a lightweight jacket or cardigan that'll be perfect for going out in the evening without being too hot.
Raincoat and umbrella
The rainy season lasts from July to December, but there is still plenty of sunshine. Carry a travel umbrella or a light raincoat if travelling during those months. It's also a good idea to carry a shawl or wrap that can be used as an extra layer of protection in case of rain. Lastly, make sure you pack comfortable shoes so you can explore the city without getting too uncomfortable.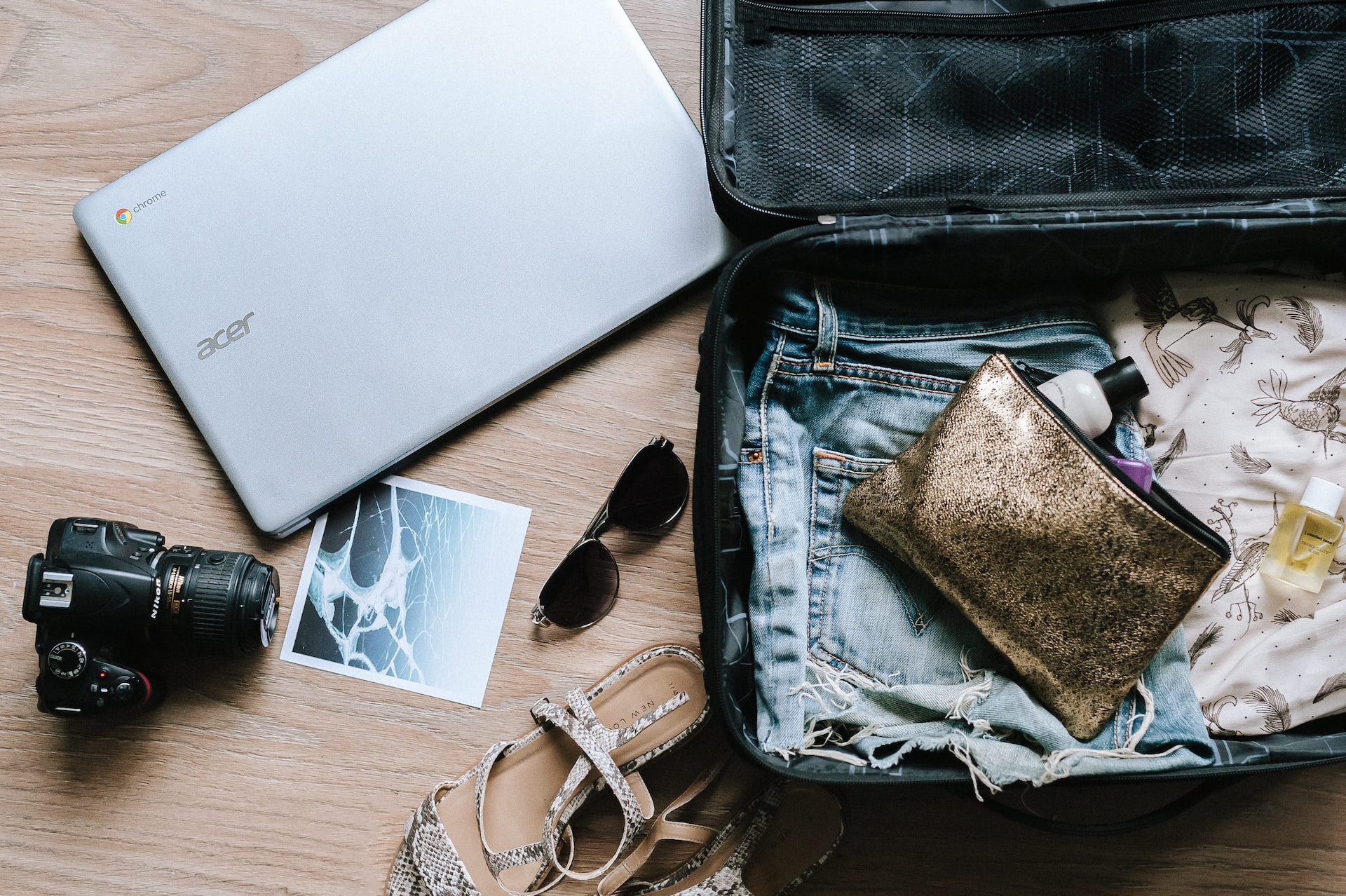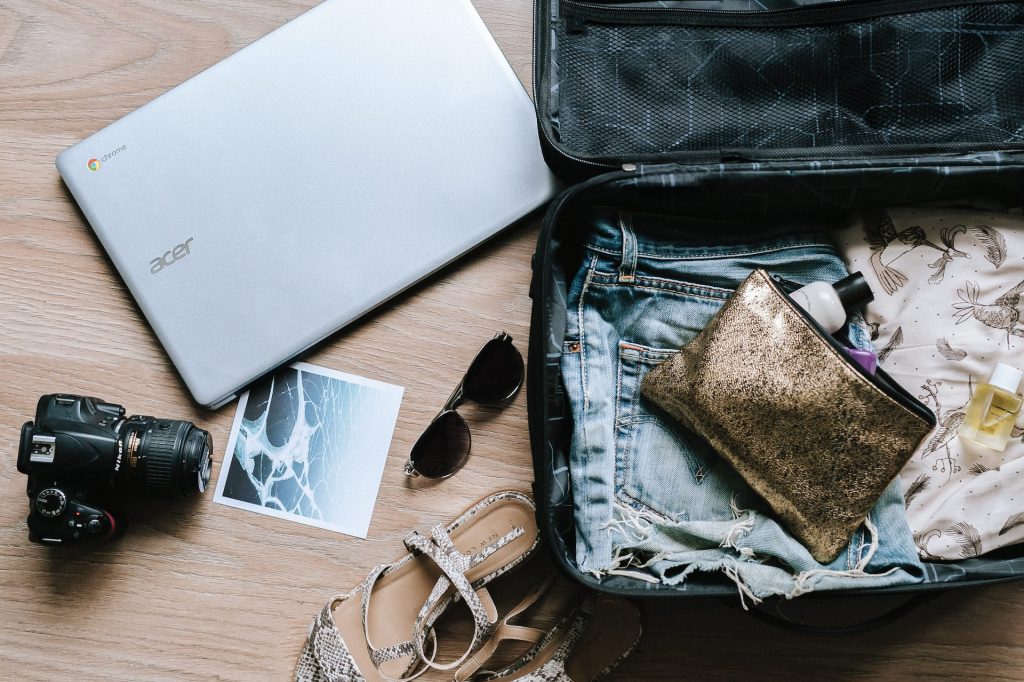 Packing Tips For a Stress-Free Vacation in Barbados
1. Start packing early
Allow plenty of time to pack so you don't feel rushed and forget something important. Packing too close to your departure date increases the likelihood of forgetting something.
2. Pack light
If you find yourself overpacking, remember that many hotels and resorts provide basic toiletries such as toothpaste, shampoo, and conditioner to their guests. Take only the necessities.
If you need something but don't have room for it, you can buy it in Barbados when you arrive. You can find stunning dresses and other pieces at fantastic boutiques that stock great Barbados clothing brands.
3. Opt for outfits rather than individual pieces
When packing for a trip, try to bring complete outfits rather than a random assortment of uncoordinated pieces. This will help to streamline the packing process and ensure you have items that match and look good together.
4. Create a packing list
Make a packing list of everything you need to pack in your suitcase to ensure everything is remembered, and be sure to check what the weather is going to be like. You don't want to be caught out in rainy season with the wrong clothing. Begin by writing down all necessary items, such as clothes, shoes, toiletries, and electronics, and then cross each item off as you place it in your suitcase.
5. Roll your clothing
Rolling up your clothes rather than folding them saves space in your suitcase and helps prevent wrinkles. Plastic bags or packing cubes can also be used to organise different types of clothing, such as tops, bottoms, and swimsuits.
6. Wear your bulkiest items on the plane
To save space in your bag, wear bulky clothes such as sweaters and jackets on the plane instead of packing them in your suitcase. This way, you'll still have room for everything you need to bring!
7. Pack sunscreen
Protecting your skin from the sun's harmful UV rays is critical to stay safe here, a wide brim hat, sunscreen and SPF lip balm is essential.
8. Store valuables in your carry-on bag
When travelling, keeping your passport, wallet and other valuables in your hand luggage is always a good idea. This will ensure that nothing gets lost or stolen while in Barbados.
9. Take photos of important documents
Before leaving for your beach vacation, take photos of all your important travel insurance documents, such as passports and visas. You can also store them digitally on your device if needed.
To recap
Barbados is a tropical paradise, and with suitable clothing, you'll be able to make the most of your trip and have a comfortable vacation.
Stick with lightweight fabrics like linen or cotton to stay comfortable all day long.
Don't forget an extra layer just in case it gets chillier at night. Now you know what to pack for Barbados, all that's left is to book your ticket and get ready for some fun in the sun!