Last Updated on 21st March 2020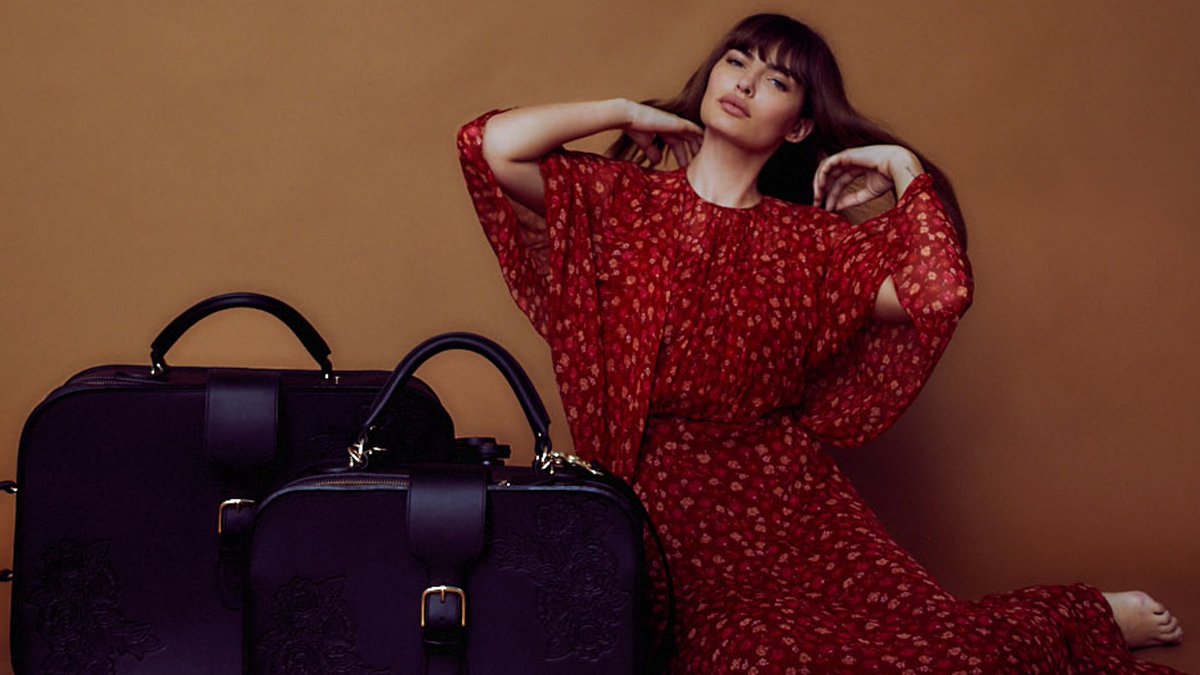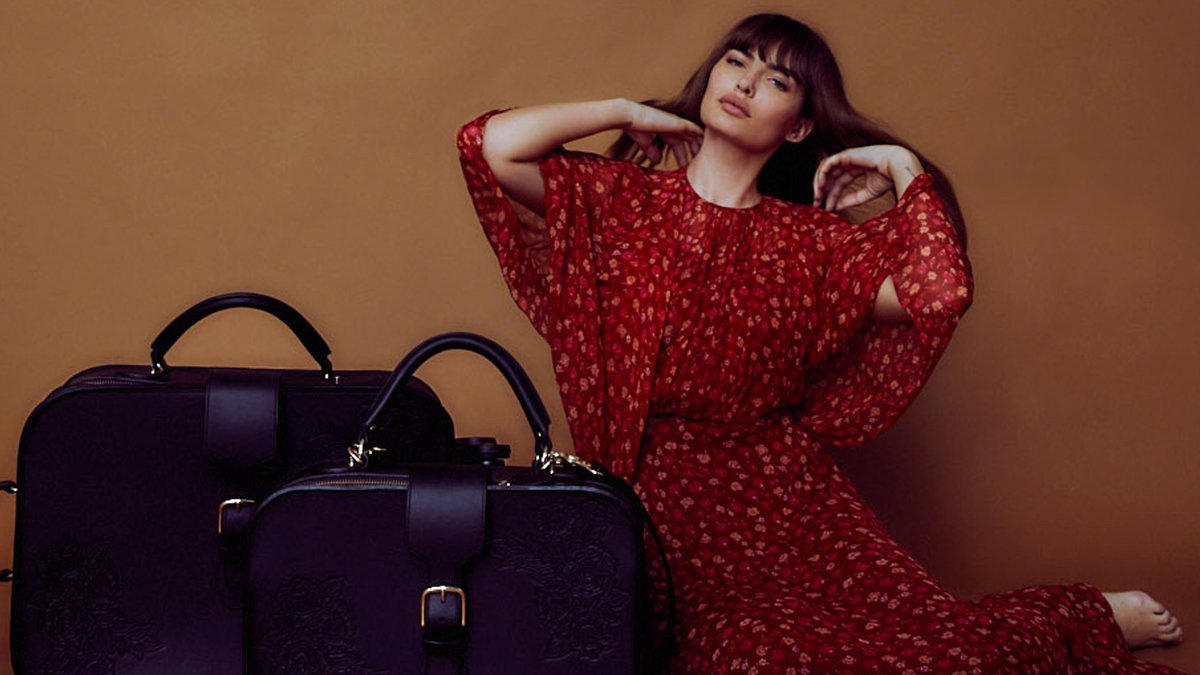 Are you jet-setting to far-flung resorts, exploring new cultures and ticking off world-famous sights from your must-see list? Perhaps you are looking into car rentals so you can travel in style as you tour the Algarve or the South of France at your own pace. Or maybe you are heading to a destination where you can relax by the pool all day and party all night.
For many, fashion is a high-priority and something you need to consider as you head off to explore the world. Wherever you're jet-setting to, this guide will help you fashionistas prepare for your holiday, avoiding clunky outfits and enabling you to travel in comfort and style.
Statement accessories on minimalist outfits
Plan your daily outfits ahead of time to ensure you're packing exactly what you need. A good way to save on suitcase space is to take clothes that you can mix and match. An easy way to do this is to pack three coordinating colours so you don't have to spend too much time choosing what to wear. If you go with a minimalistic approach with your clothing, you can jazz up an outfit with the accessories.
Using accessories as your main outfit's focal point is great on holiday as accessories don't take up too much room in your case. You can also repeat outfits as eyes will be drawn elsewhere. As you're on holiday, it's the perfect time to have a bit of fun with your fashion. Choose bright, vibrant colours that reflect your personality.
Sunburn is not a good look
Lobster red sore skin is never a good look. Protect yourself from getting sunburnt with a high-factor sun lotion. You can still get that just-been-on-holiday glow while you're lathered up. Unless you can get your hands on a magical one-a-day application that's also waterproof, you'll need to apply regularly, especially after you've been in the pool or sea.
Also, if you are spending all day reclining on a sun lounger, make sure you're well hydrated. Not only is water good for your skin, it will stop you from getting sun-induced headaches. Give yourself an hour or so in the shade and make sure you're staying safe in hot conditions.
Minimise the makeup
With the sunshine giving you a natural glow, you won't need to stick to your normal make-up regime.
So, let your skin breathe in the hot conditions and minimise your makeup bag. If there's one area you don't want to neglect it's your skin. Make sure you're protected from UV rays and double up your daily primer with one that includes SPF. You'll be giving your face that much-needed protection while saving time in front of the mirror.
Here are your holiday makeup packing essentials:
A good quality, waterproof mascara can give you that glam poolside look.

Take one natural shade of lipstick for the day and a brighter colour to wow in the evening.

Choosing a lip stain over an oil-based lipstick will stop you from reapplying everytime you take a sip of your drink.

Add a touch of shimmer and shine to your makeup by taking bronzer and highlighter with you.

Blotting papers can instantly take away that unwanted shine in humid weather conditions.  
Bring the beauty essentials
Don't get bogged down with your whole beauty cabinet, keep it relaxed and only take a few essential items. Assuming your days are going to be packed with exciting activities, even if that is laying by a pool, you won't want to spend more time than you need to in front of the mirror. Do remember that if you're only taking hand luggage you're restricted to 100 ml.
If there's one beauty product you don't want to forget, it's moisturiser. A good moisturiser will help with restoring your skin after a full day in the sun and help fight against the dreaded peeling. It'll also help you feel fresh after a long stuffy flight. As you'll be using sun lotion you should also bring a good face wash and toner with you. Sun lotion tends to clog your pores and can cause your skin to become oily and break out.
Lose the shoes
Shoes can be heavy and take up a lot of suitcase space. It's best to pack no more than three pairs. Two options for daytime exploring and a smarter heel for the evening. As you will only have three pairs, you'll need to make sure they match all of your outfits. It's best to choose shoes and sandals in natural, understated colours. When your feet hurt it usually means the party is over, so make sure your shoes are comfortable so you can dance all night long.
Respect the culture
As with anyone eager to travel to long haul destinations, you'll want to be respectful of the traditions and the local culture. Make sure you do your research before you arrive to learn about local laws and customs. Take note of the local dining etiquette and table manners. For example, in Japan, sauce such as soy should never be poured onto your meal, instead you should dip your meal into the sauce when needed. Tipping can also be considered rude in Japan, so is pointing with your chopsticks.   
You should also ensure you've dressed appropriately, especially if you're a woman travelling to countries with a conservative religious culture. For example, you should dress respectfully in places of worship, so bring a scarf to cover your head and shoulders if you plan to visit temples in Southeast Asia.  
Capture the moment
With the beautiful backdrop of a new destination and your style on point, you'll no doubt want to take a few photos. If you're not into traditional film cameras, use your smartphone or DSLR camera to capture the moments. Make sure you pack the tech you need – tripods, selfie sticks, lenses and pocket lights – along with any plug adapters. Ensure your phone has enough juice to last the duration of your escapades and take a portable power pack so you can charge on the move.
Here are some quick tips to help you get the best out of your photos:
Use natural light where possible and try to position your camera behind the light, if not your photos will be full of shadows and no amount of app-editing will save them.

Use the grid feature on your camera to align photos. It's great if you're capturing landscapes.

Don't wait for the pose. Capturing natural candid photos can often give you something special.

Shoot from an angle to catch shadows and give your photos more depth.

Don't over edit your photos. You want them to look as natural as possible so use the more conservative filters.

Don't be afraid to be creative. Taking good photos is all about having fun and finding your own style.