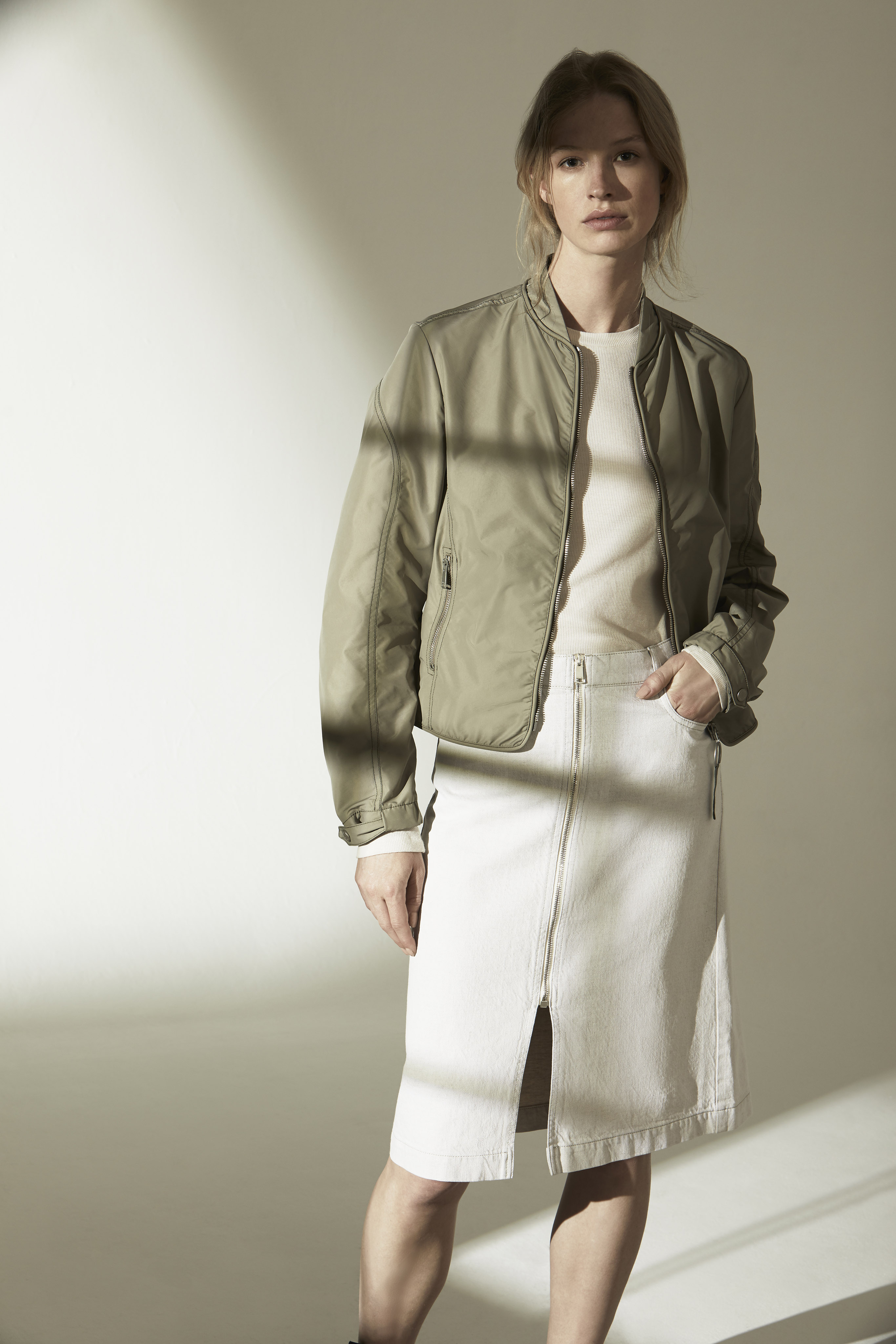 For spring/summer 2019, Belstaff is taking its wearers on the most incredible road trip. A road trip that inspires spontaneity, courage and freedom.
The inspiration?
One Man Caravan, a travelogue by Robert Edison Fulton which documents his solo tour around the world in 1932/3 on his two-cylinder Douglas motorcycle. Fulton's fearless adventurous spirit sparked inspiration for Belstaff as they looked to create the most lightweight, functional and technical collection to date.
So what can we expect to see from this Belstaff SS19 collection?
Plenty of Neutrals
To complement the lightweight feel of the fabrics used, the colour palette employed by Belstaff is neutral, featuring khaki, tan, sand, stone and off-white with a hint of almond, yellow and blue.
And to give the clothing that much-needed 'lived-in' look, many of these finishes are given a washed-out vibe that's subtle but stylish. Furthermore, as each jacket is given its own unique treatment, this ensures that no two jackets are the same.
Outwear for Everyone
The outwear for this season boasts lightweight cotton fabrications that have been combined with those iconic Belstaff silhouettes. For example, the Trialmaster not only comes complete with the original slanted breast pocket but also two patch pockets to the back – and the belt it used to feature when it was first introduced.
Many of the styles will also have the brand's original check lining while the blousons boast a number of new interior features, including zips, pockets, patch and taping.
Nylon is another thing to watch out for in the outwear collection. Used because of its unbelievable technical properties, you'll find a number of garments made in this material, including a parka for men and a bomber jacket for women.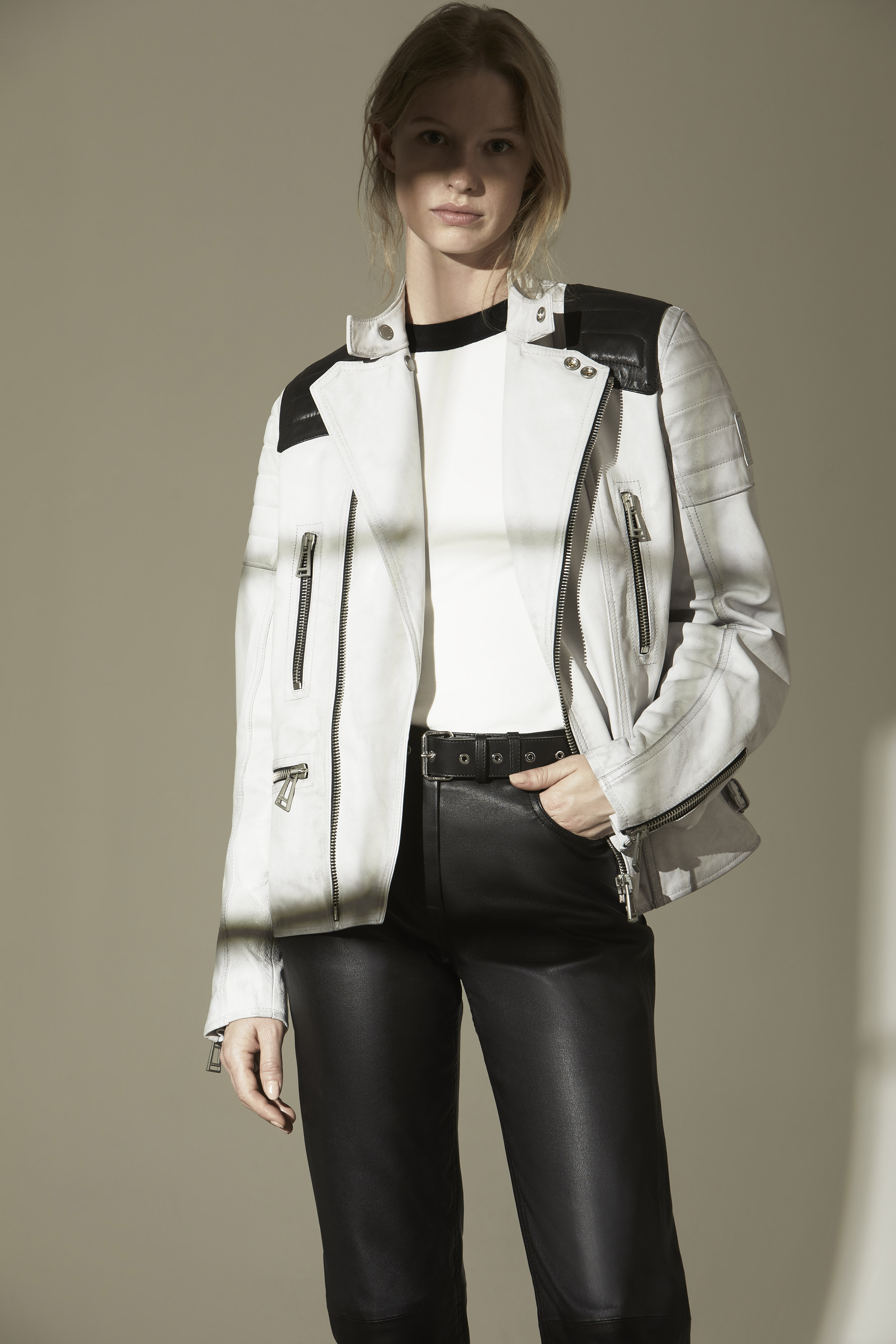 Luscious Leather
For the menswear collection, new leather styles come with a waxed calfskin that's tougher and has been treated to produce a matte effect that's oh-so-soft. Women are treated to a couple of options including a bubble-effect leather style with a more masculine silhouette that's based on the original racer style or a newer version of the Trialmaster which is made from soft napa and comes with four pockets.
Retro Jerseys
Belstaff's men's and women's t-shirts have been given a retro theme with fantastic graphics that remain in keeping with the neutral palette. You'll find the sweatshirts feature the black silhouette badges and subtle reflective details that run throughout the collection. And the women's jersey is an easy-to-wear style thanks to its zipper and also comes with a military rib for added effect.
Lightweight Knitwear
To make sure the knitwear also evokes that same lightweight feel, Belstaff has created a crew neck and fine linen hoodie for its menswear collection, the former of which includes the moto feature and delicate ribbing to the shoulders. The moto heritage can also be found across the cotton knitwear range too, with ribbing and stitching also adding to this.
Overall, then, this new collection certain captures Belstaff's adventurous spirit with its lightweight quality, ample storage, great comfort and luxurious feel.