Last Updated on 28th November 2018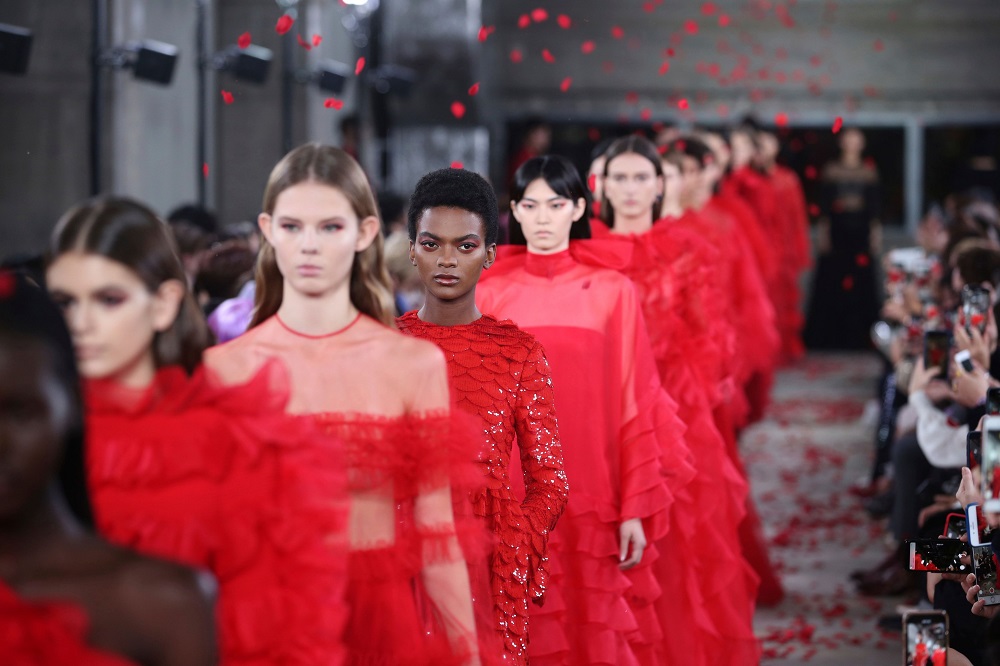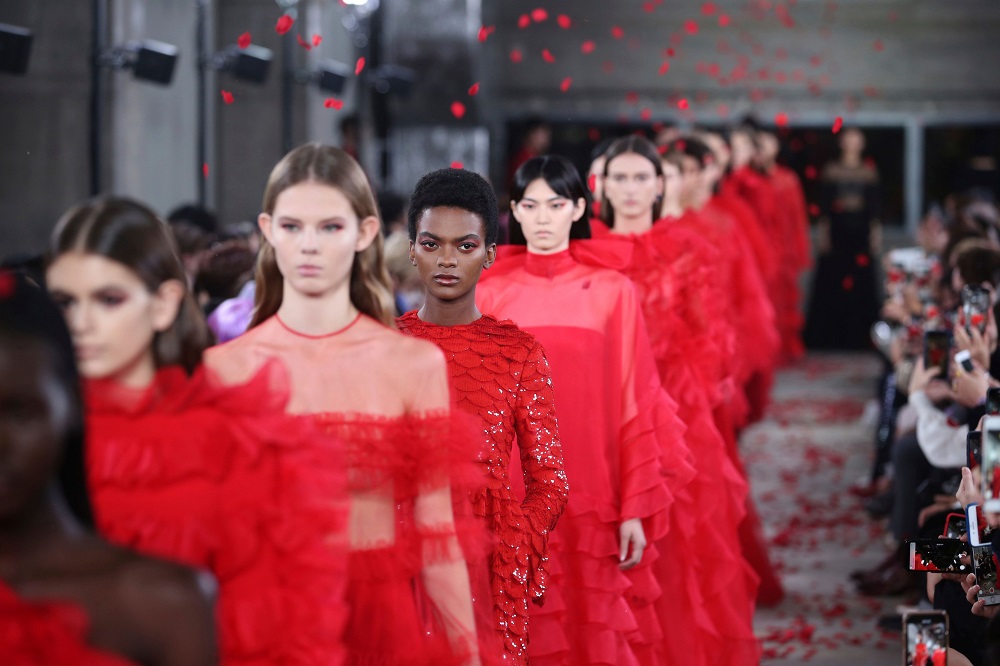 Hosting their first ever show in Tokyo, Japan, last night also saw Valentino drop a pre-fall collection for the first time since the 1980's. In stark contrast to the concrete warehouse it was held in, the dreamy Pre-Fall 2019  collection celebrated Japanese culture and was dominated by luxurious red pieces along with gothic black looks and sprinkles of monochrome and florals.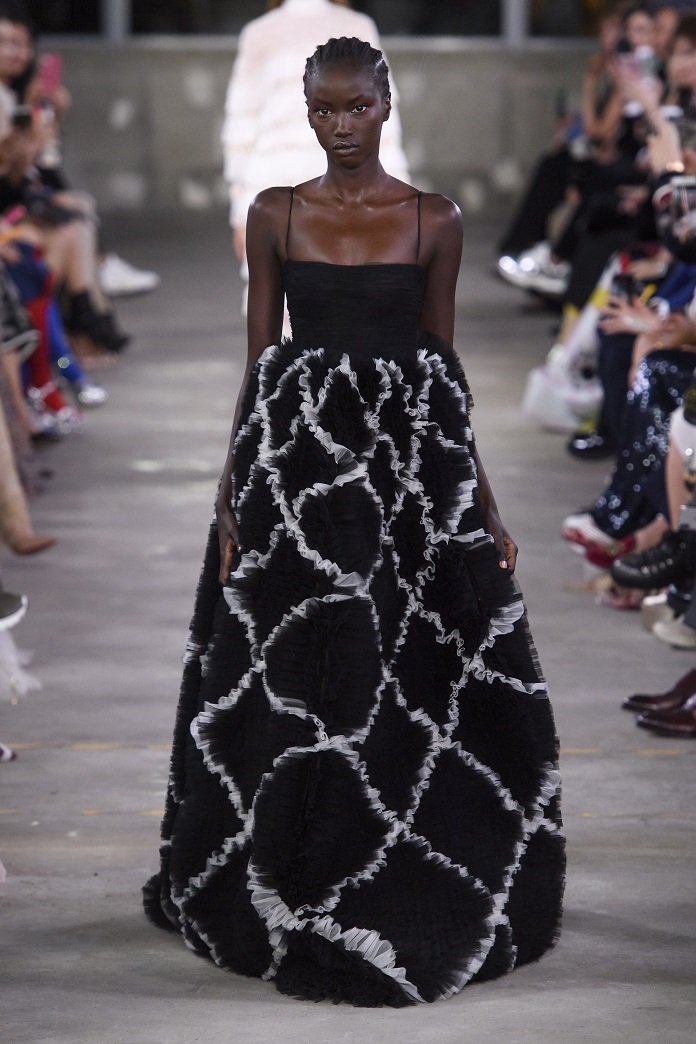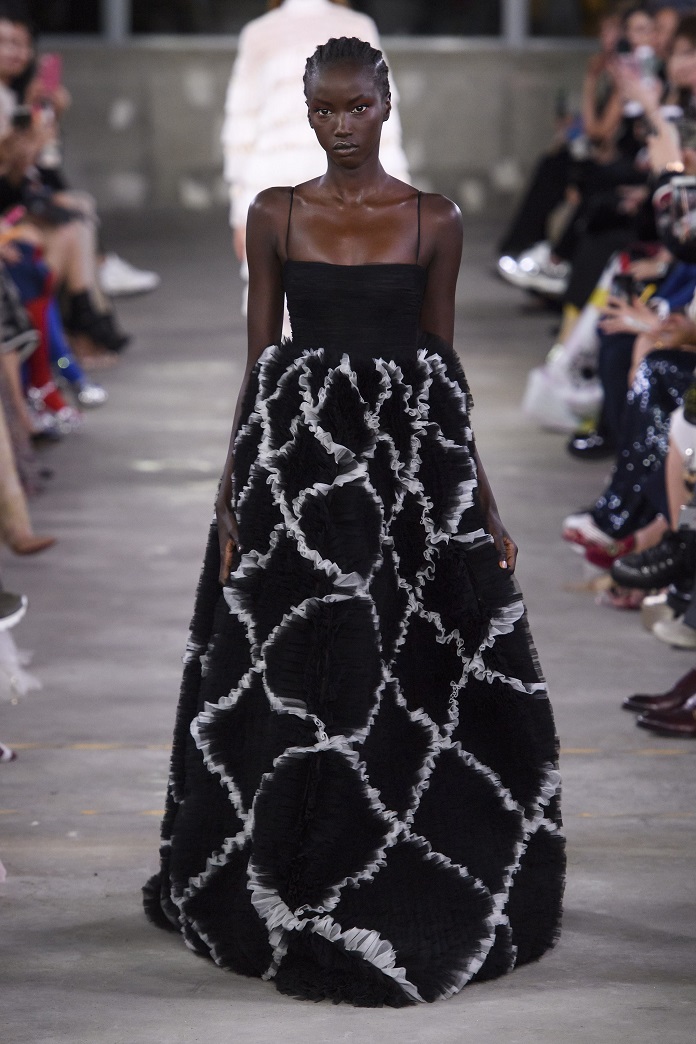 On why creative director Pierpaolo Piccioli looked to Japan for inspiration, he said, "I have always been fascinated by the people and the culture of Japan, more than the surface."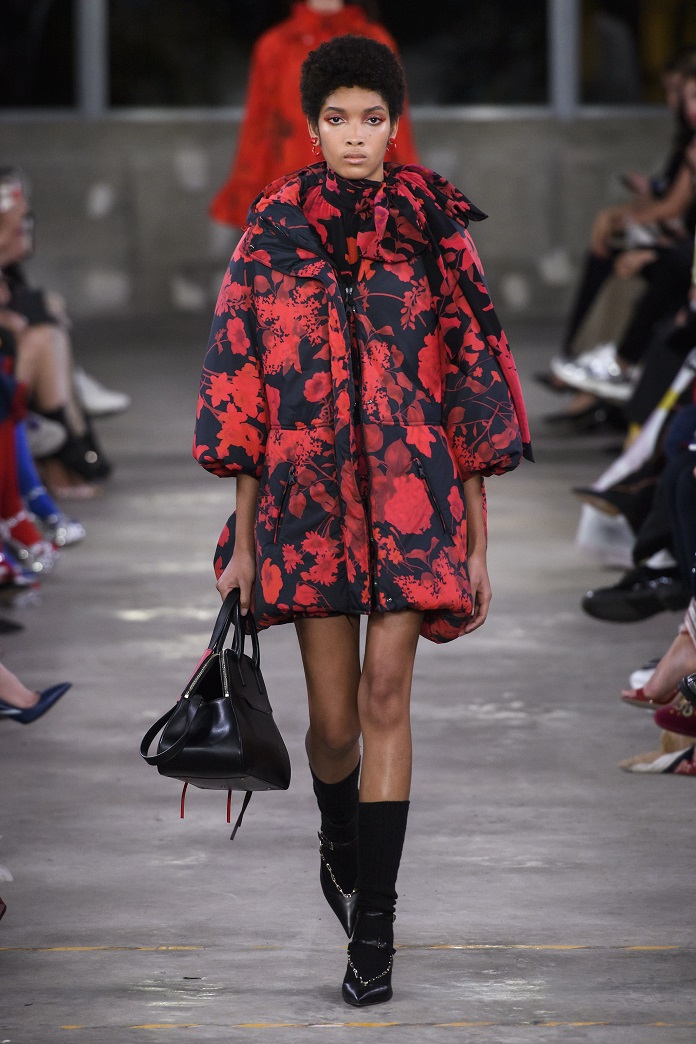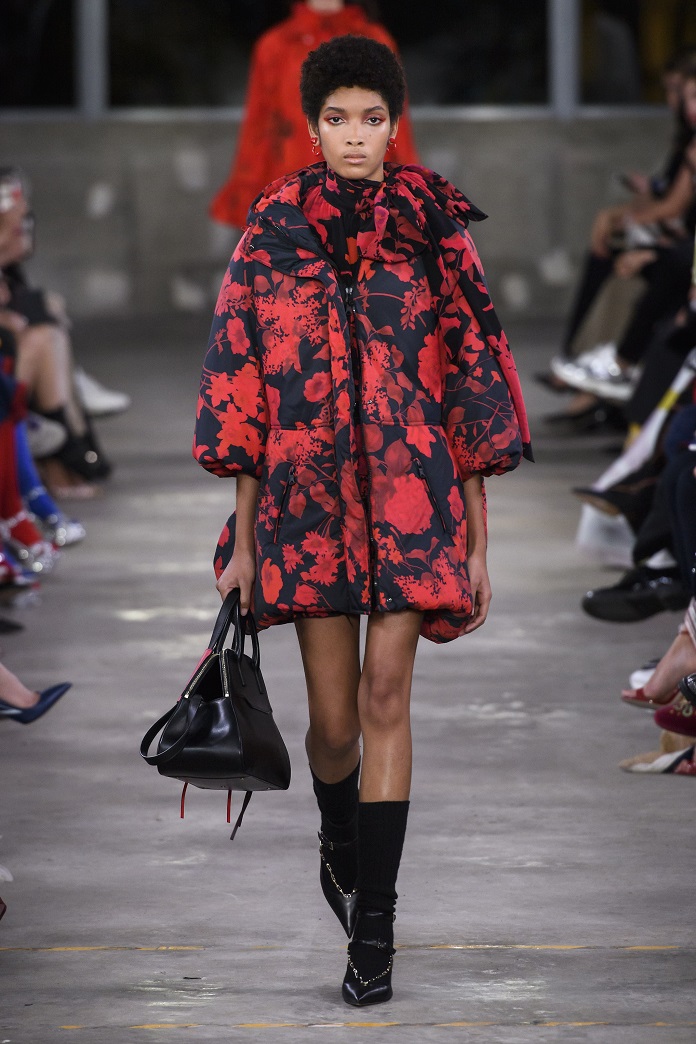 He continued, "I didn't want to take the images of Japan and treat them in a couture or Valentino way, but I wanted to bring the culture of Japan because it is close to my idea of beauty. For me beauty is about diversity, it is about individualism, and intimacy."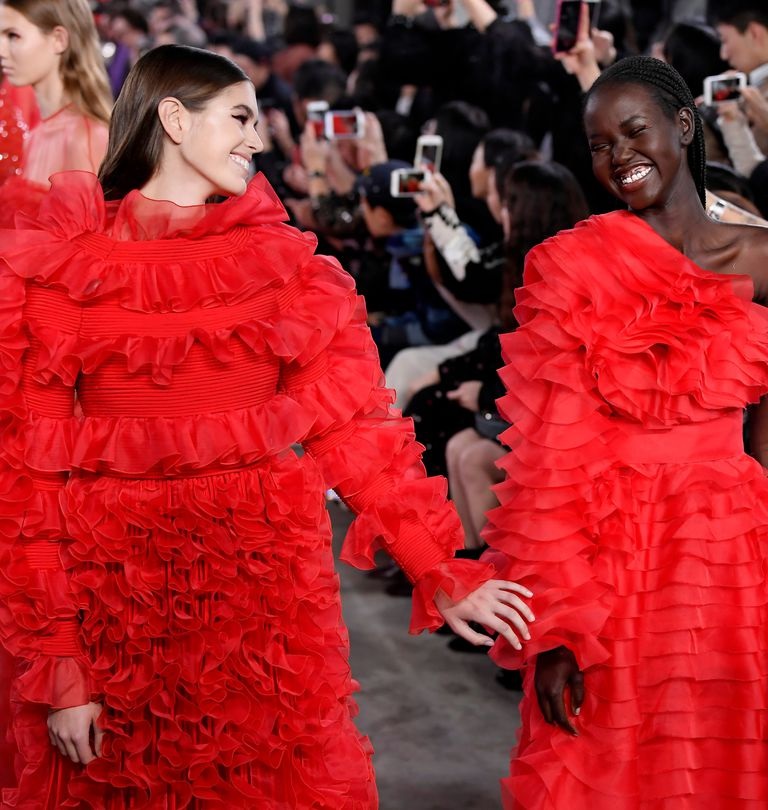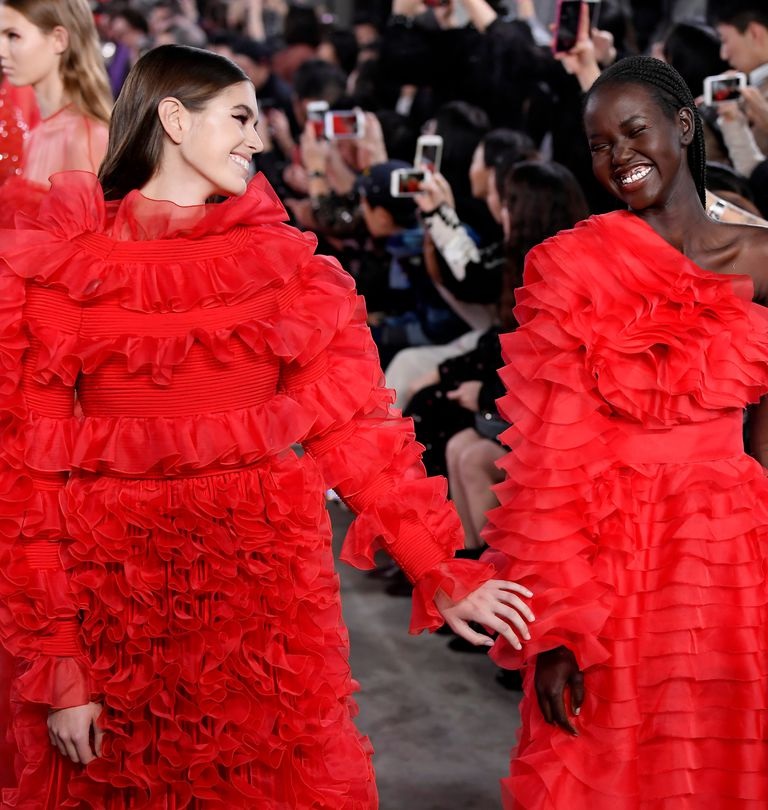 To conclude, red petal roses littered the runway while Kaia Gerber and Adut Akech sashayed down the runway in coordinating romantic gowns. Perfection.
[Images]