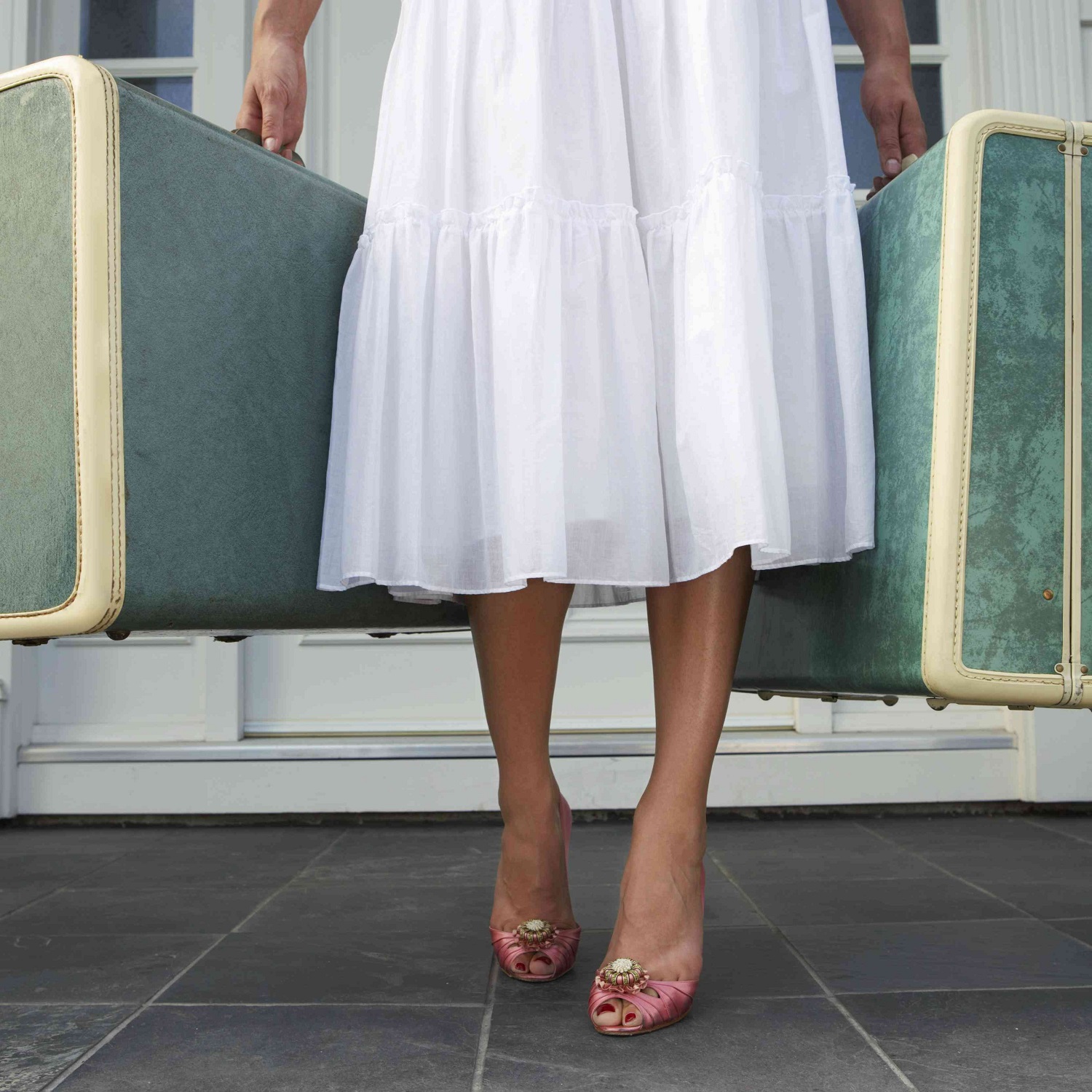 If you have a tendency to overpack when you travel, and many of us do, changing the type and amount of clothing you bring on vacation as well as the way you pack it can make a world of difference in the way you experience your next getaway.
Whether you are embarking on a once-in-a-lifetime trip to Florence, Italy, or a relaxing beach holiday, bringing too much stuff with you on vacation weighs you down — literally. Overstuffed bags can lead to hefty airline baggage fees as well as be difficult to transport, especially if you will be using multiple modes of transportation. Having too much stuff in your suitcase can also make it difficult to find the things you really need when you need them. And most likely, you won't really need four pairs of shoes anyway.
Read on for some fashion and packing tips you can use when you're getting ready for your next couples' vacation.
Consider the Places You'll Be Visiting and What You'll Be Doing There, and Then Make a Packing List
Will you be sitting on the beach or attending a formal dinner on your trip? Do you have a lot of sightseeing activities planned that will require comfortable shoes? Are you hiking or camping? The answers to these questions should form the basis of your packing list. 
Once you know what you'll be doing, write down the clothing you will need for each activity. (Don't forget to also check the weather forecast in the location you will be visiting. You don't want to forget rain boots or a winter coat if you will need them.) Be sure to include things like shoes, jewelry and other accessories on your list.
Shop For Quality Clothing Items that Can Do Double Duty
Once you have your list together, think about purchasing clothing items you can wear for more than one of the activities you will be doing. For example, a simple white button down shirt can be worn with a suit, layered over a casual sundress, or paired with jeans and a colorful scarf for a chic daytime look. 
Many online retailers, like DelyxLTD, sell quality clothing made for traveling, which can save you a lot of time wandering around the mall.
Choose a Color Palette to Complement A Few Foundation Pieces
Everyone has his or her favorite clothing items. Choose one or two of your favorite pieces that you want to act as the foundation of your vacation wardrobe, such as a versatile dress or skirt or a great pair of wrinkle free pants. Then choose two or three colors that complement them well. Use these colors as a guideline when choosing which of your clothing items to bring. This way, you should be able to get several outfits out of a few foundation items.
Make Sure Everything You Pack Coordinates With Everything Else
Every top you bring should coordinate with every pair of pants or skirt in your suitcase. Likewise, all of the outerwear pieces you choose to bring, such as jackets and scarves, should coordinate with all of the tops and bottoms you pack. This same rule goes for shoes, handbags and socks. Bring only one belt that coordinates with all of the outfits you plan to wear, and go for simple, elegant jewelry that will complement anything you pair it with.
Pack Like a Pro
Believe it or not, successful packing involves more than just fitting everything you want to bring on vacation into your suitcase. Here are a few packing tips that will help you pack everything you need and nothing you don't.
1. Use a small suitcase. The bigger suitcase you use, the more stuff you will bring. Using a small suitcase will force you to make better decisions about what you really need.
2. Lay out everything you think you will need to pack before putting it in your suitcase, and then do your best to edit it down before packing it. For every item, ask yourself if it can be used to create more than one outfit or worn more than one way. If the answer is no, get rid of it. The number of unnecessary clothing items and accessories you can eliminate this way will surprise you.
3. Fill every inch of available space. Pack your socks inside of your shoes. Roll your clothes or use packing cubes. Cubes can help you make the most of your available space and help keep outfits organized. They are also great for packing dirty laundry on your return trip.