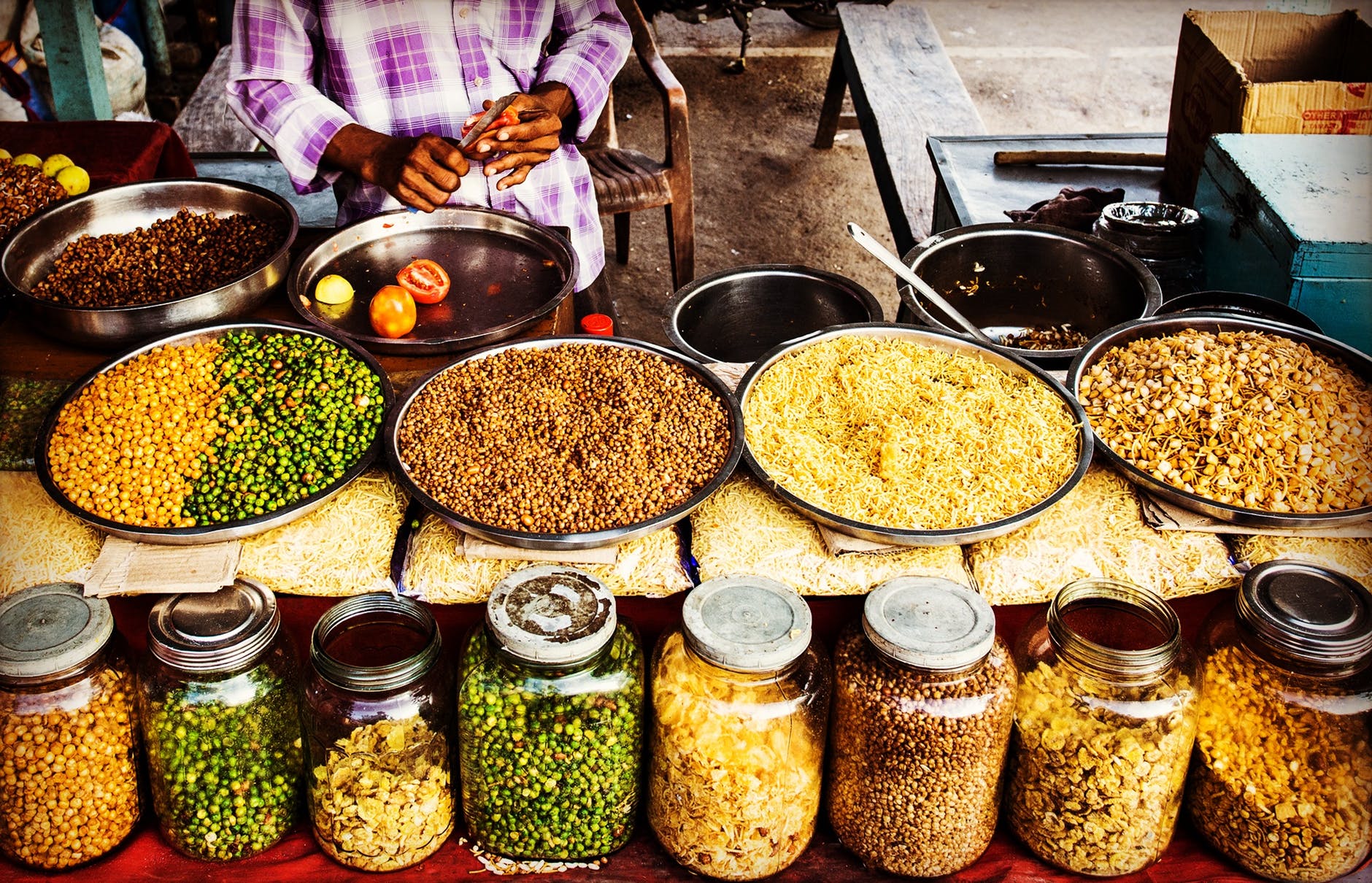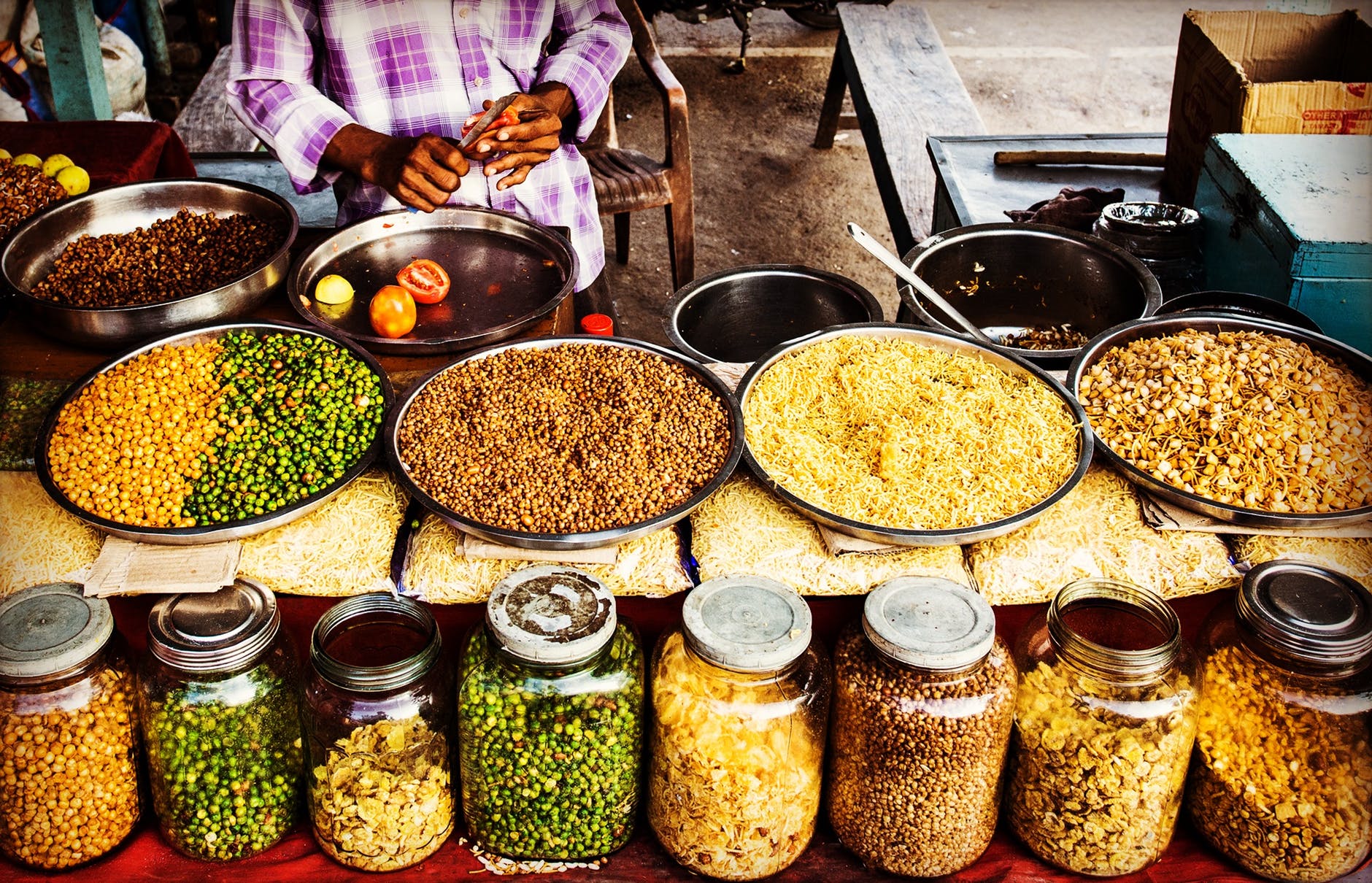 As a vegan foodie, you'll no doubt know all the best local spots to get some cruelty-free grub. But what about tasting delicious vegan delicacies across the globe? Here, Robbie Fowle from travel money experts H&T, shares his top five destinations that should be on your bucket list.
The popularity of veganism is rising rapidly, with an estimated 600,000 vegans in the UK (The Vegan Society) and a massive 75,300,000 following the lifestyle globally (Vegan Bits). Whether you've recently joined the movement, or you've been eating cruelty-free for many years, you're no doubt always on the lookout for great vegan dishes to try.
While you might already know all of the best places to go locally, or even nationally, there are so many countries that you might not have even considered. 
Luckily, I'm here to give you a roundup of the best five destinations to go to for delicious vegan food.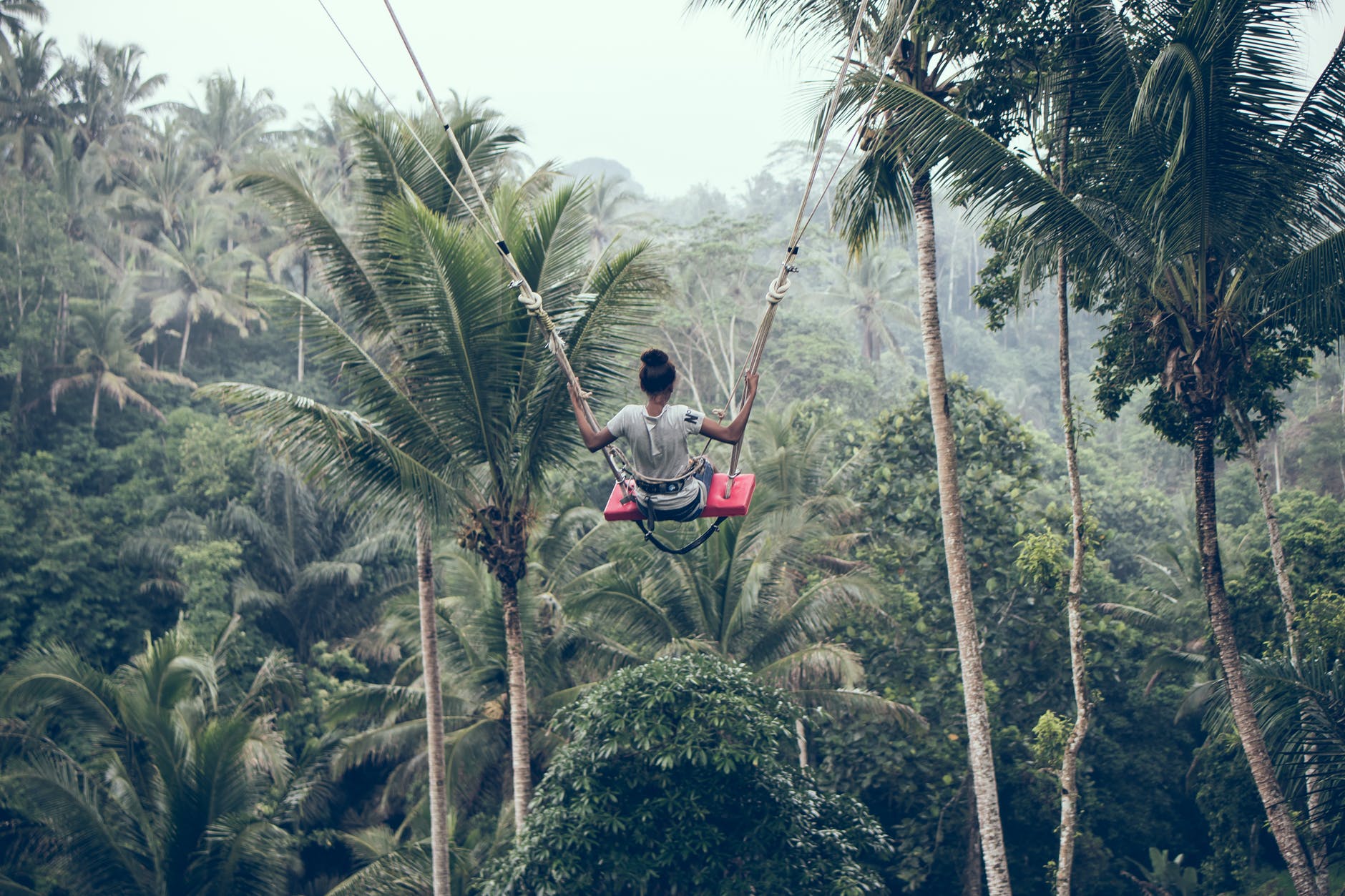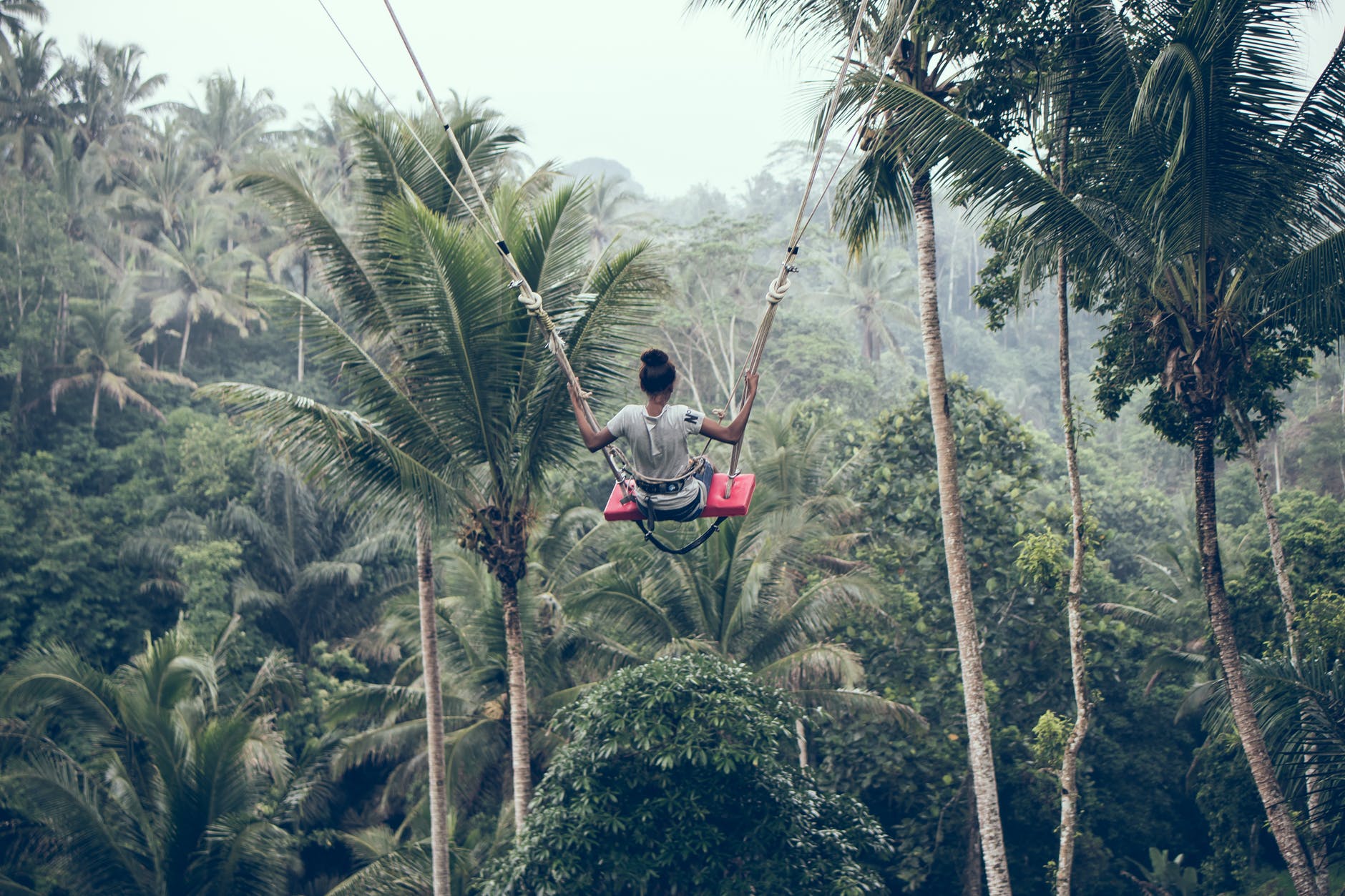 Bali, Indonesia

If the stunning scenery in Bali hasn't been enough to convince you to visit already, the food certainly will. 
Renowned for its delicious native tropical fruits, including mango, papaya, and pineapples, you won't be short of refreshing snacks to tuck into whether you're lounging on the beach, or going island hopping. 
Given the amount of fresh food they grow in Bali, you can expect to find plenty of vegan eateries around the island. 
Seminyak and Ubud are just two of the great islands that Indonesia has to offer. With açaí and smoothie bowls, as well as vegan pancakes, wraps and cakes being offered at almost all casual eateries, vegans won't struggle to eat like kings and queens. 
I would recommend trying Gado Gado if you get the chance. Heralded as the most popular vegan food on any of the islands, this fragrant Indonesian salad is topped with tofu, rice crackers, and a creamy peanut sauce. It's loved by locals and travellers. 
What's more, the cost of living in Bali is extremely low compared to the UK, which means you can try many different dishes on a budget. Not only will this satisfy your taste buds, but it'll also help to support and strengthen the Balinese economy. 
The currency used throughout Bali is the Indonesian Rupiah, where 1 Rp is currently equivalent to 0.000054 Pound sterling. Typically, a three-course meal for two people at a mid-range restaurant will cost you 400,000.00 Rp, which is equivalent to just under £22 (Numbeo).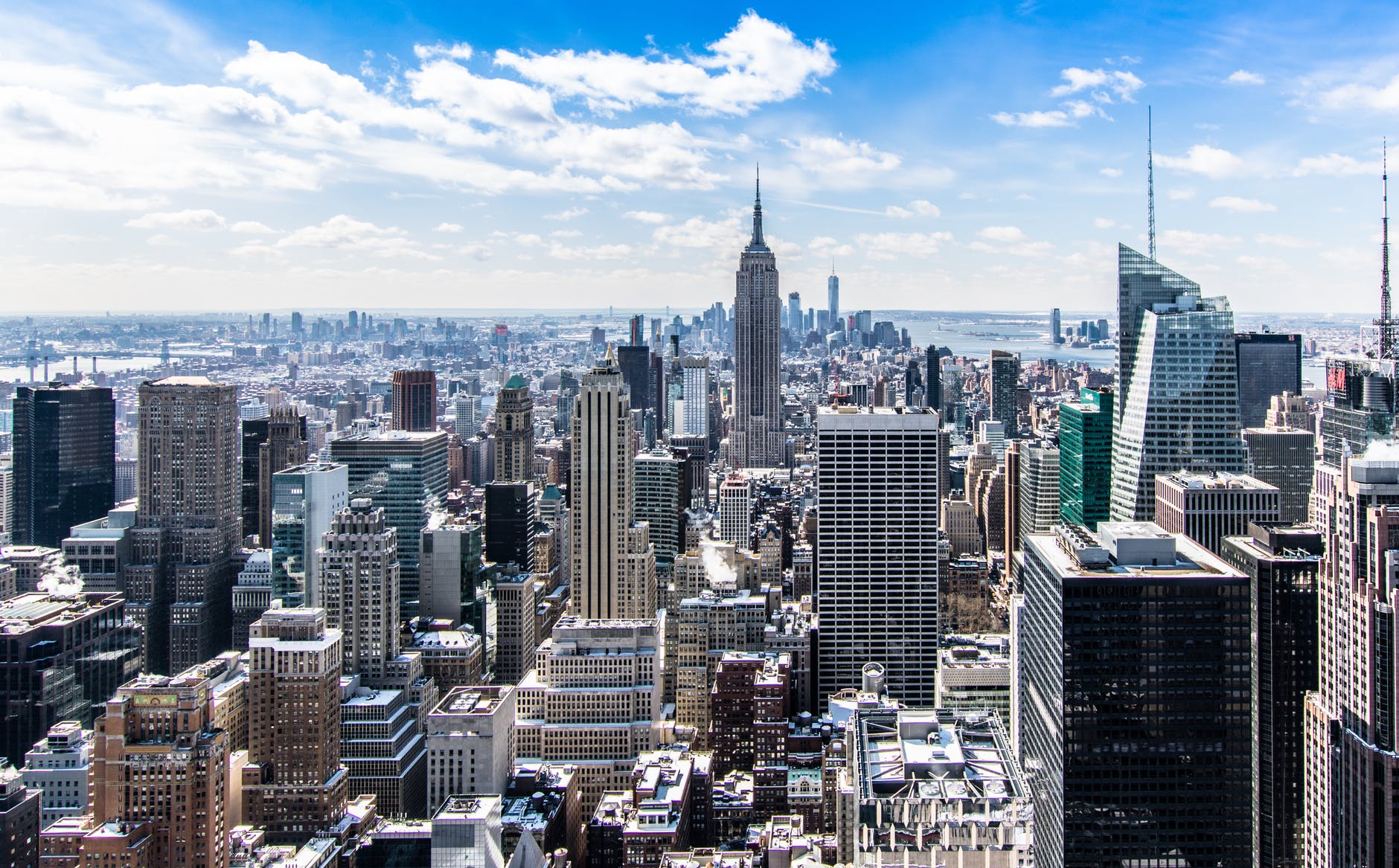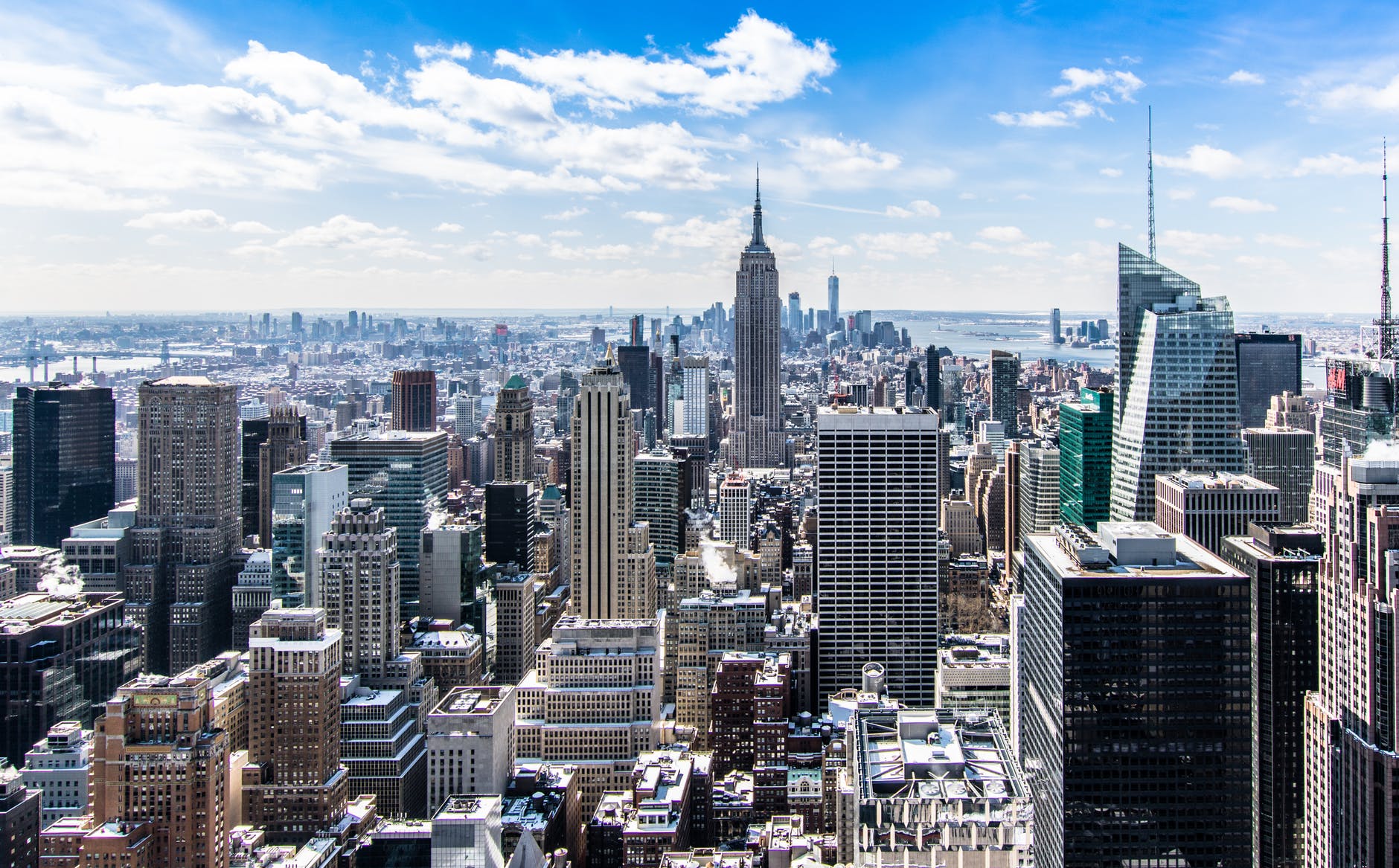 New York, USA

Ask almost anyone to see their bucket list, and you're sure to spot New York City on there somewhere. 
Known as The Big Apple, this city is a vegan foodie's dream, ranking as the 7th best US city for those living a cruelty-free lifestyle (WalletHub). If you've always wanted to visit, you can guarantee there is plenty for you to eat in the city that never sleeps. 
New York has welcomed veganism with open arms, with restaurants all around creating their own vegan versions of traditional, hearty New York dishes. 
From soy-based fried chicken, to greens mac 'n' cheese and vegan burger patties, you can be sure you'll get to eat like a true New Yorker. I recommend checking out the critically-acclaimed burger palace, Marty's V Burger, for a vegan experience that your taste buds will be thanking you for!
The currency used in New York is US dollars, where currently 1 US Dollar is equivalent to 0.84 Pound sterling (Numbeo). So, for a three-course meal for two at a mid-range restaurant, you can expect to pay around $95, which is almost £80. 
If you're after a quick bite to eat, why not stop by a street food market? New York has many dotted around, from the famous Chelsea Market in the meatpacking district of Manhattan, to Turnstyle Underground Market near Central Park.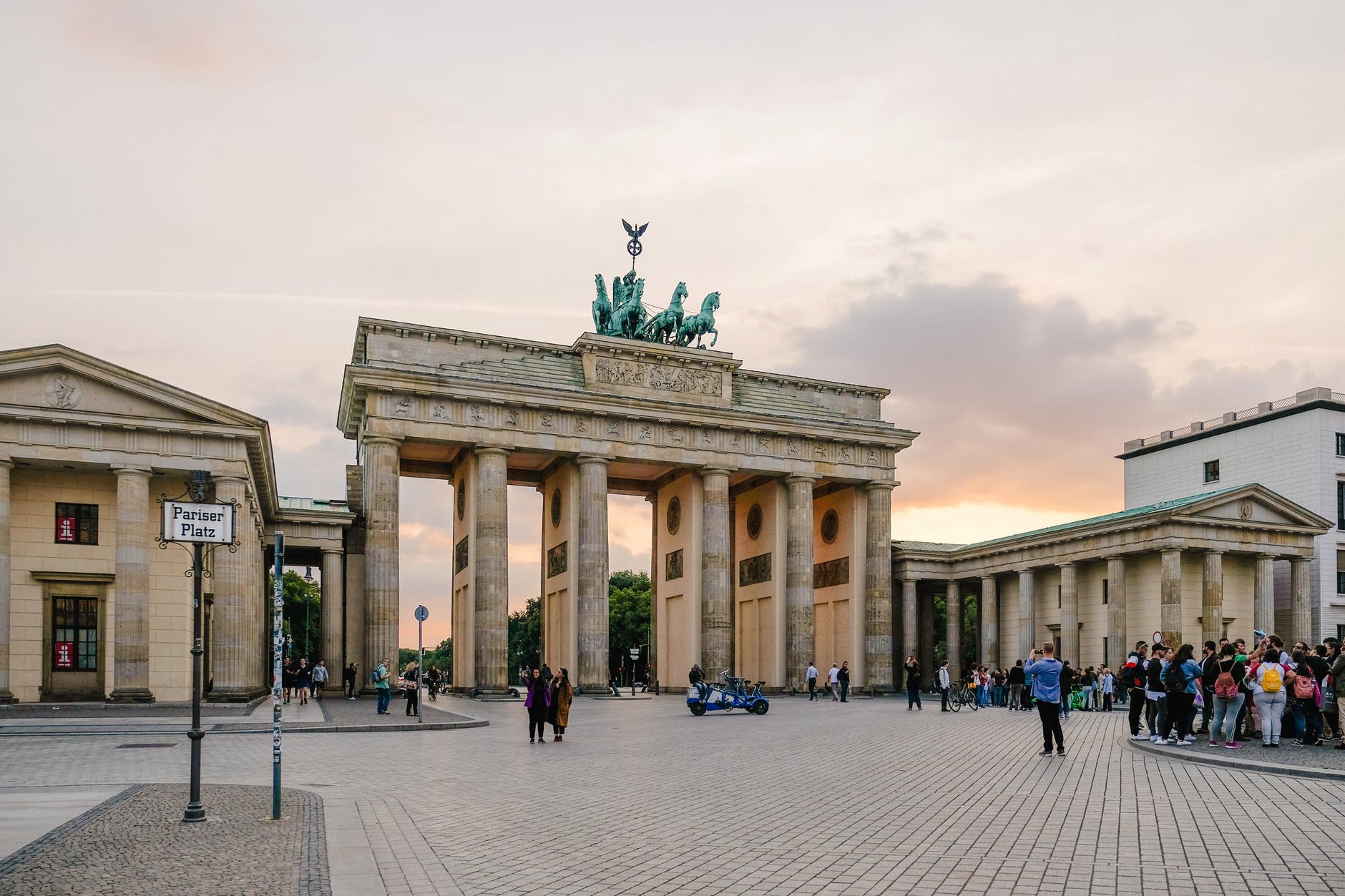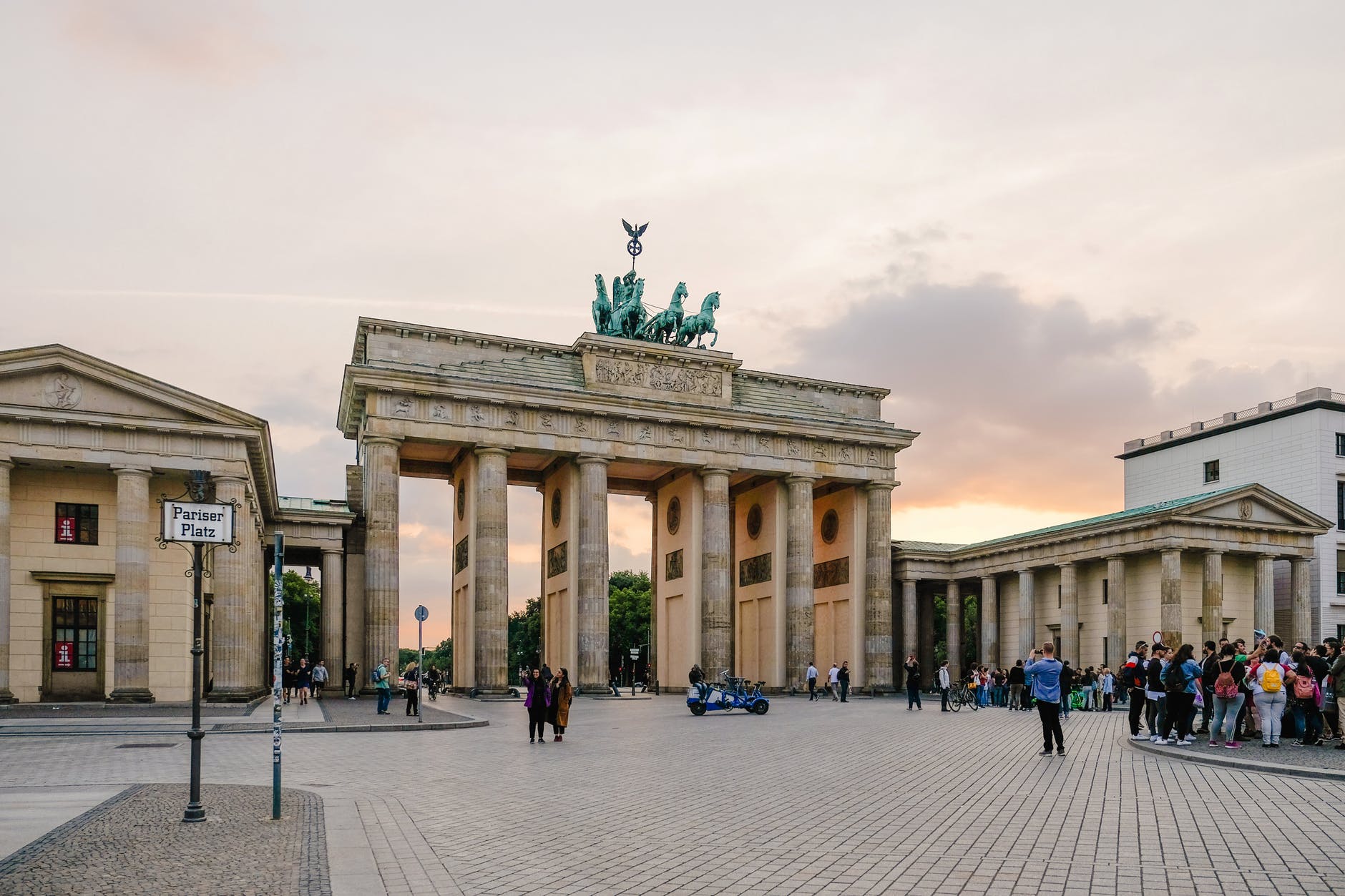 Berlin, Germany

You might've ruled Berlin off your bucket list, as most of Germany's specialities, such as currywurst, bratwurst, and schnitzels, are all meat-based. But you'll be pleased to know, in recent years, the vegan scene in Berlin has started to thrive, with Berliners welcoming the cruelty-free lifestyle in wholeheartedly. In fact, both the good and bad news is that you'd never be able to try all of the vegan restaurants in one single trip. 
From tucking into succulent vegan doner kebabs at Vöner der Vegetarische Döner, to visiting Berlin's highest ranked vegan restaurant, AttayaCaffe, whose brunch and weekend dinners are unmatched, you won't struggle to find delicious spots to dine at. 
The city even hosts Europe's biggest vegan summer festival, which will start on the 28th of August, and end on the 30th this year. Here, you can expect to find exhibitions to encourage more people to try veganism and realise what life can be like when you live it cruelty-free.
As Berlin has become more affordable over the past couple of years, you will be pleased to hear many tourists get vegan meals for under €10. And, with the current exchange rate of £1 = €1.08, this means you can get a lovely main meal for a similar price as here in the UK. 
Berlin is packed with great food markets. During the weekdays, you can expect to find Street Food Thursdays happening at Markthalle Neun in Kreuzberg. 
Meanwhile, on weekends, you can take a trip down to Boxhagener Platz market that takes place each Saturday. 
If you like live music, Mauerpark thrift market may be for you. As well as karaoke sessions and bargains to be had, there are culinary delights for everybody to enjoy.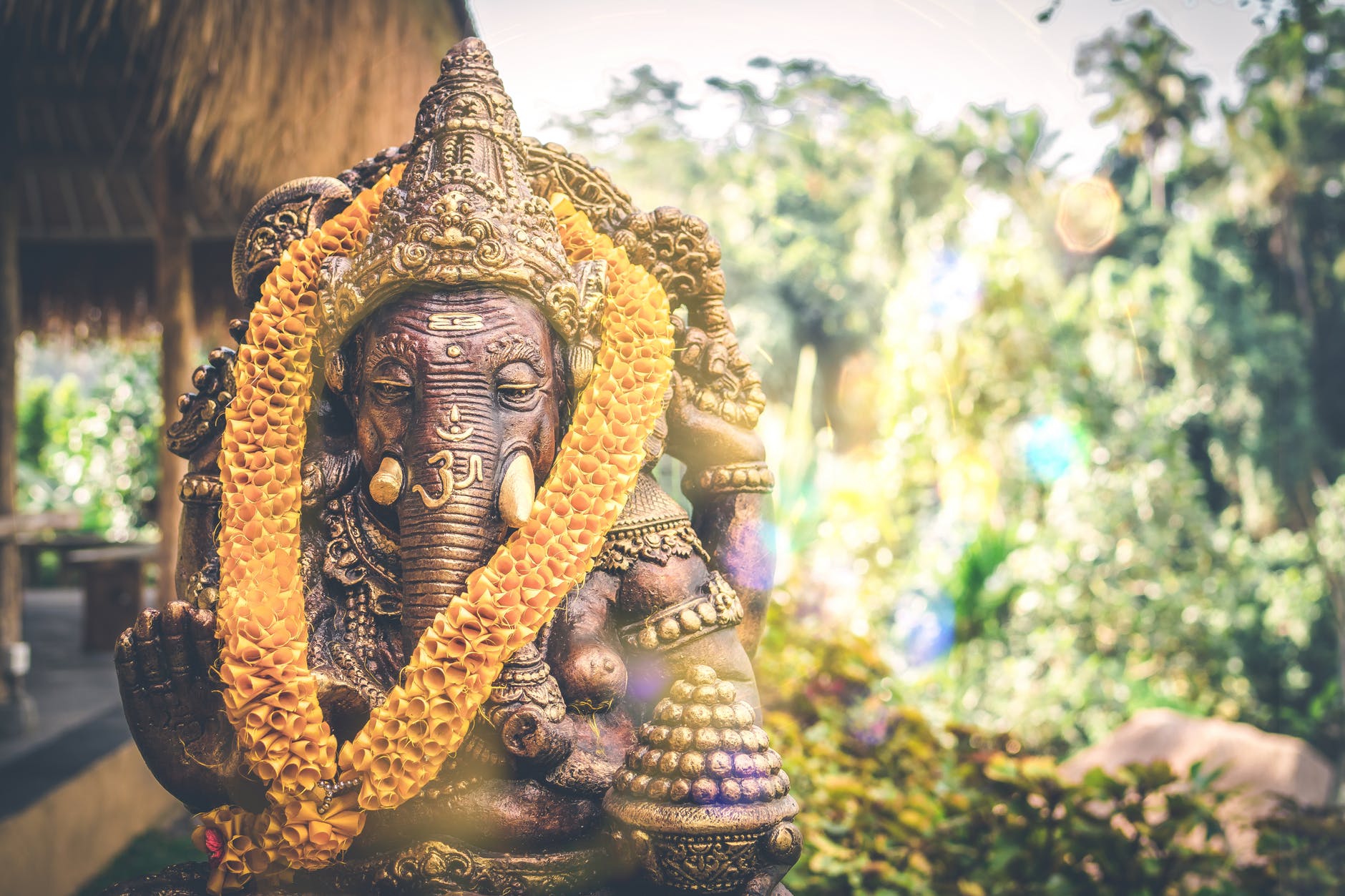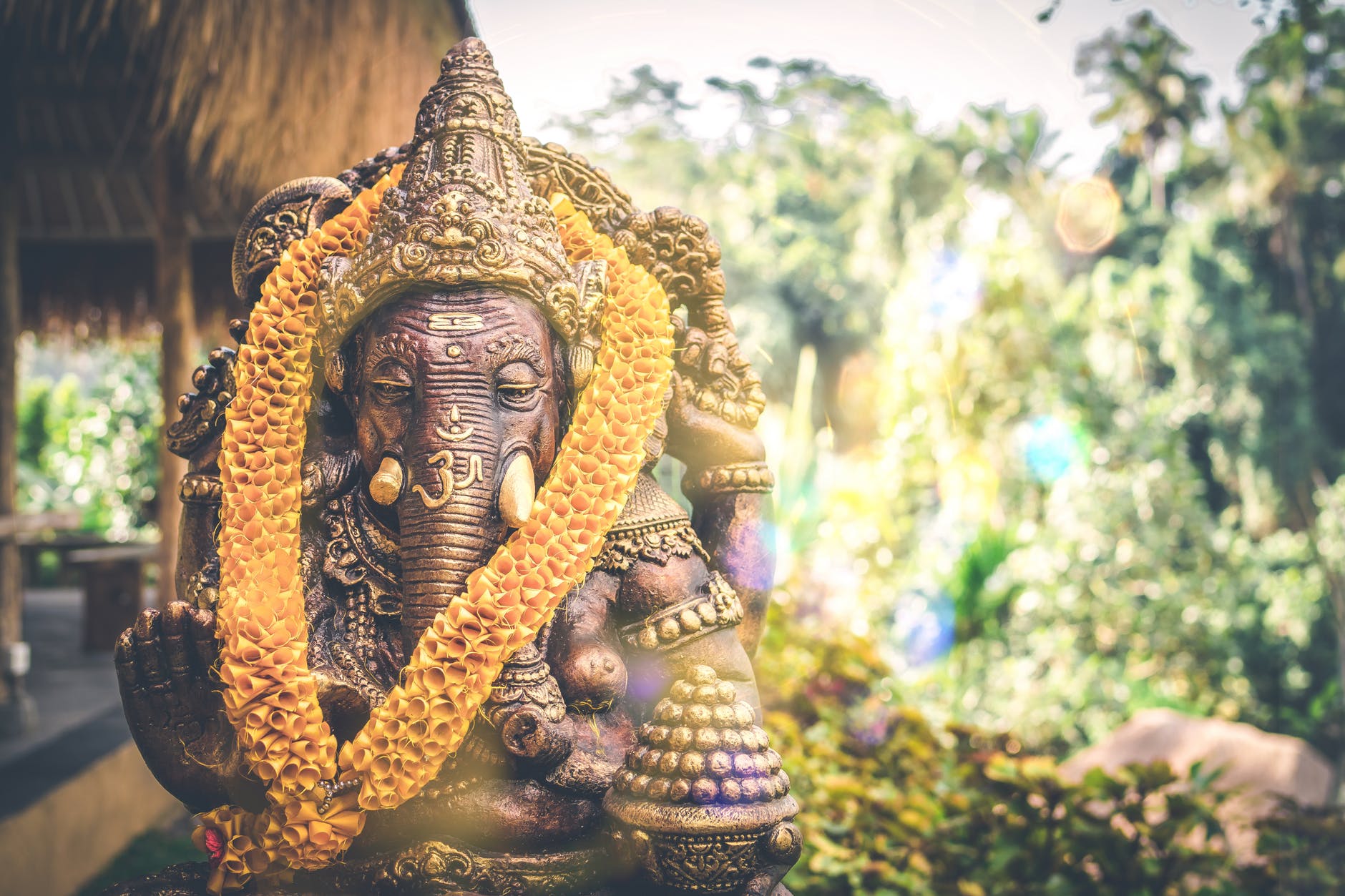 Kerala, India

The southern part of India is a vegan's paradise. Kerala itself means 'land of coconut trees' and, sure enough, you'll have no trouble spotting these delicious snacks around the state. 
Although Keralites seem to enjoy incorporating meat into their dishes, the state has come on leaps and bounds in offering vegetarian and vegan meals. 
For example, some of their most popular eaten foods are made without animal products or byproducts. This includes curries like erissery which is made from a mix of vegetables, coconut milk and a blend of herbs and spices is vegan. 
You will even find many Keralan breakfasts are vegan, so keep an eye out for menus with dishes like appam, dosa, idli, puttu, and idiyappam, which are all tasty dishes that'll help you to start each day of your trip off right. 
The currency used in India is the Indian rupee, where 1 rupee is equivalent to 0.011 Pound sterling. Figures provided by Budget Your Trip suggest that the average daily cost for food is Kerala is only Rs 399 which is equivalent to £4.55 respectively. 
If you get the chance while exploring the cities and towns in this state, try going on a vegan food tour, or befriending a local who can introduce you to delicious cruelty-free dishes you can make back home.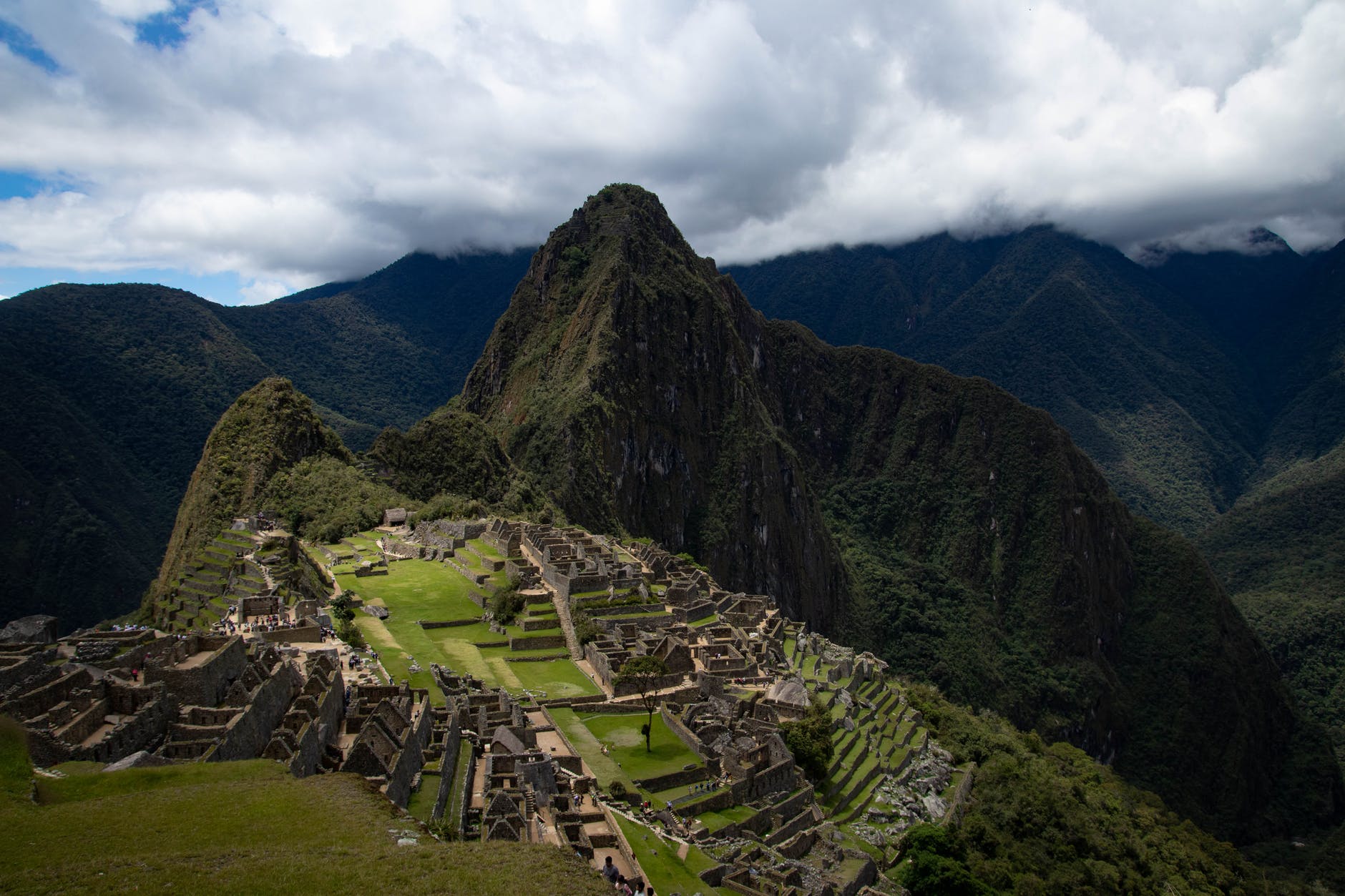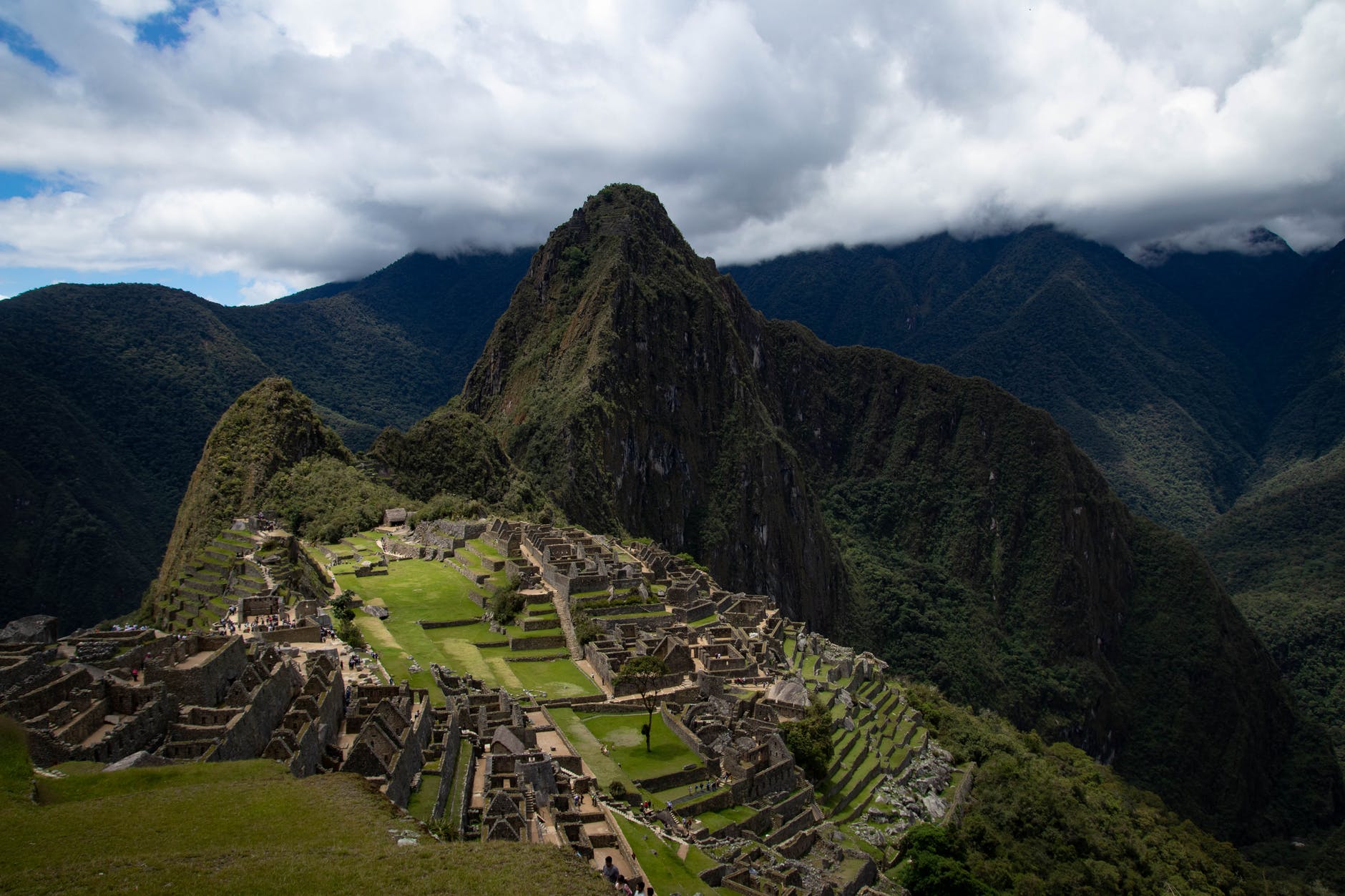 Machu Picchu, Peru

With South Americans having a reputation for being big meat-eaters, it's easy to understand why you may have avoided taking a trip to Peru previously. But, most Peruvians actually follow a largely plant-based diet, so you won't be short of options when you travel to Machu Picchu. 
In fact, all the way back in 2014, Peru held its first ever vegan festival and this has become a tradition throughout the country in areas including Huancayo and Arequipa. 
Vegan specialities you will find in Machu Picchu and more widely around Peru include tasty picarones, which are vegan doughnuts made with sweet potato. 
Additionally, there's Peruvian lomo saltodo, which was originally made with sirloin beef strips, but has been veganised around the country so you can tuck into the tasty stir fry, too. If you want something light and refreshing for lunch, I'd recommend trying the solterito queso, which is a cold salad dish which is increasingly being made without the queso (cheese). 
Peruvians use Sol as their currency and, as 1 Sol is currently equivalent to 0.24 Pound sterling.
If you're a true foodie, you could even book onto one of the many vegan tours that the country holds, which marry sightseeing and cooking classes for you to enjoy. 
There you have it! Five of the must-have destinations for any vegan foodie. Whether you like the sound of heading to The Big Apple, or want a quick weekend break in Berlin, you can rest assured you'll be able to eat completely cruelty-free.