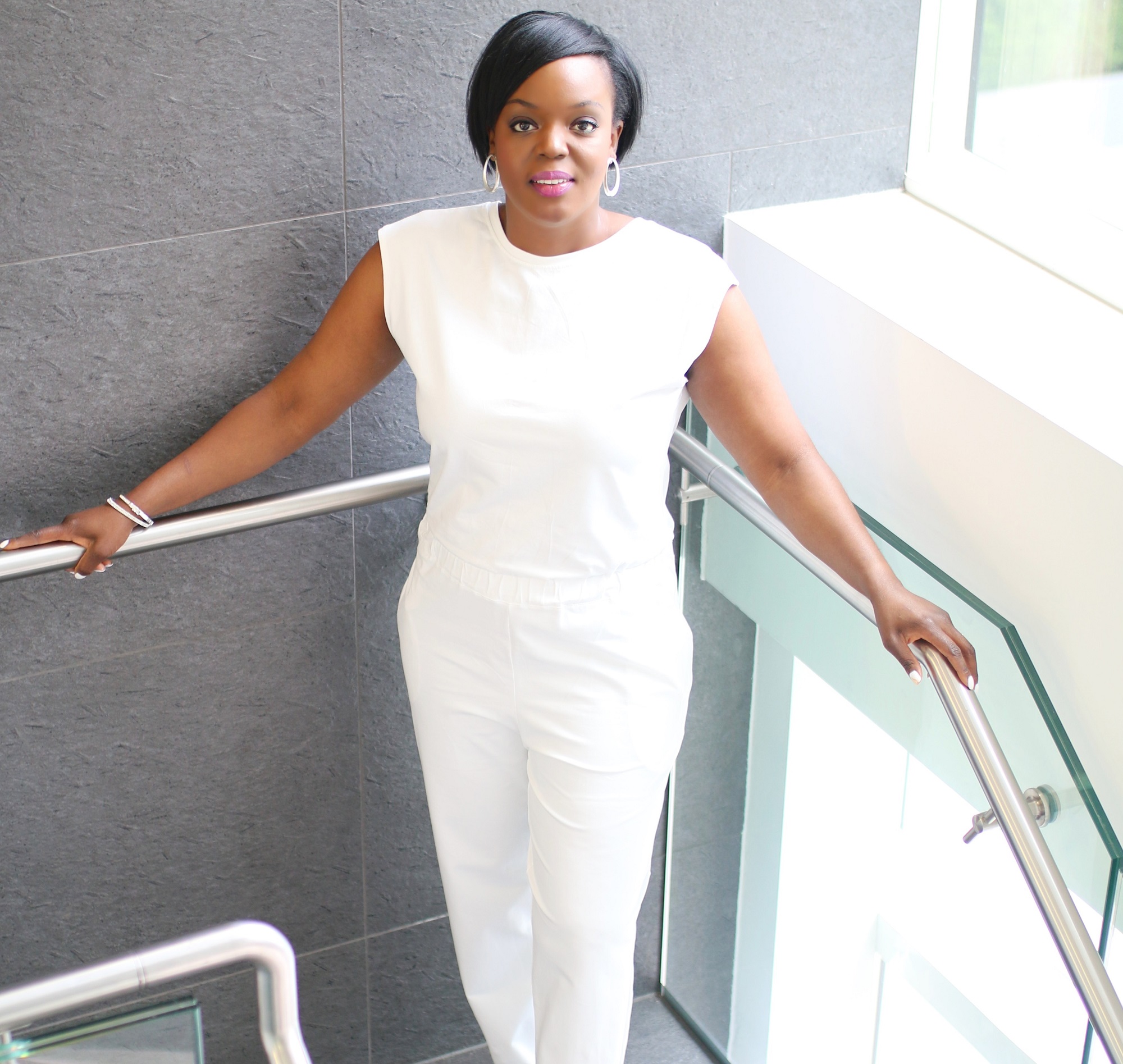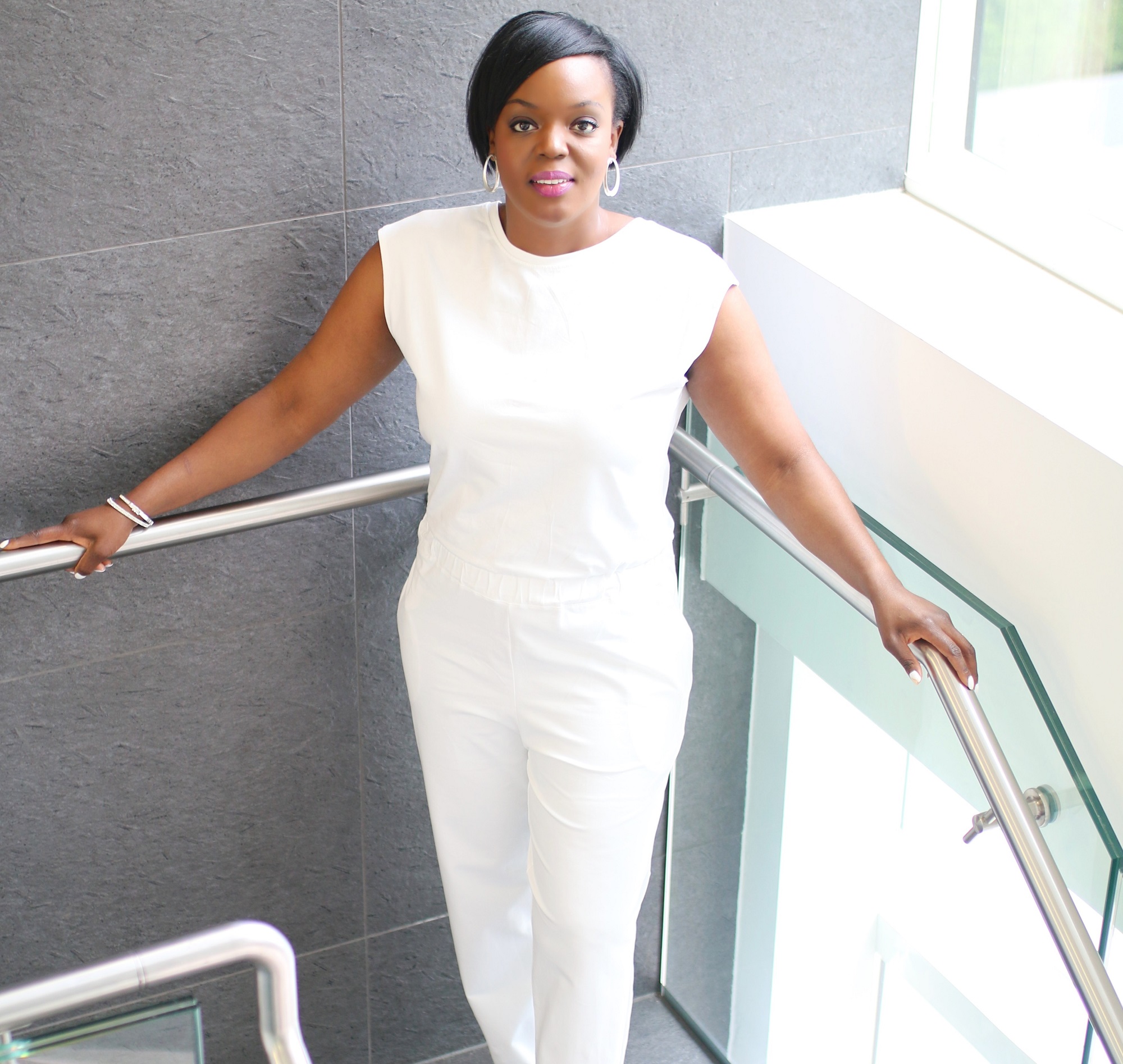 If there's one thing we've thoroughly enjoyed doing during lockdown, it's had to be clearing out our wardrobe. There's something really therapeutic about getting rid of the old and making way for the new. If you did the same but now you're wondering where to start in terms of cultivating a new style, look no further than personal stylist Joy Odunsi Aboderin. Once reserved for the rich and famous, more and more women are turning to stylists for a much needed helping hand. We caught up with Joy to get her top tips on finding your personal style as well to find out how she's had to adapt her business during the global pandemic.
What's a typical working day like for you now during lockdown?
A typical day at Potential U HQ varies, no two days are the same as it's dependent on client requirements. It usually starts with me checking my emails. My clients are dotted all over the world in different time zones, so I typically receive emails in the early hours of the morning when I'm asleep. Then I check my diary for Online Styling bookings for that day, which can range from an Online Shopping session to a virtual Wardrobe styling session. I prepare my client files for the day, so I'm ready to meet my clients virtually.
What inspired your decision to pursue a career in personal styling?
I believe my admiration of my mother's elegant style as a child, birthed my passion for fashion. Before I started Potential U Style and Image consultancy, I worked in finance for 13 years before taking a leap of faith into fashion. When styling my PA's, colleagues and friends, I found that styling not only created amazing results fashion wise, but it made them feel super confident in their skin. That resulted in me starting my Style and Image consultancy; Potential U in 2008.
Most enjoyable and challenging aspect of your job?
The challenging aspect of my job (ironically is also the most enjoyable part of my job) is styling a brand-new client that is sceptical about whether I can create a style they will love. The most enjoyable part of my role as a stylist is when I exceed a sceptical client's expectations. It gives me such a buzz when new clients that were initially sceptical are blown away by my work and the style I create for them. I love that feeling!
What 5 top tips would you give women who are trying to find their personal style?
1. Love the skin you are in – Celebrate every inch of your body in beautiful clothes.
2. Invest in your style! Your skin is the only house you live in forever, so invest in your style.
3. Understand your best colours! Colours give you a youthful glow, so know your best colours and wear them. Colour is key when creating a fabulous wardrobe.
4. Know your body shape – We all come in different shapes and sizes. Knowing your body shape empowers you to dress in flattering clothes that fit you best.
5. Acquire the service of a Personal Stylist if you struggle with styling yourself and putting looks together. It's a small investment, that lasts for decades.
What changes have you had to make to your business to navigate through the lockdown period?
My mentor once said 'In times of crisis, we either crumble or get creative'. I have been super creative during this pandemic. I've spent a great deal of my time pivoting my business, so I can work remotely with my clients. I have upgraded my Online Styling services by relaunching my Online Shopping offerings and expanding my virtual styling consultations to Wardrobe management/Detox, Body shape and Colour Analysis. I've also updated my website with our new online services. As most of us are still working from home, I increased the number of blogs/newsletters I send out to keep my clients abreast of the changes and how we have adapted to this pandemic. I have also published more live videos and collaborated with creatives in live videos and interviews. The videos really pushed me outside my comfort zone, as I prefer to be behind the scenes. COVID-19 propelled me as a small business owner to expand my online offerings and capacity to work with anyone across the world virtually.
Favourite holiday destination and why?
Cape Verde/Carbo Verde, is a beautiful unspoilt West African country with 10 volcanic islands. With miles of stunning white beaches and turquoise seas. The locals are welcoming, friendly and warm. The island is peaceful and makes the perfect holiday destination to relax and destress. The islands motto is "No stress"!
Best piece of advice you've been given?
"Have one foot in reality and one foot in your dreams" Helps me to keep balance in business.
You can find Joy over at Instagram, Facebook and Potential-u.co.uk