Nine months is a long time to not love what you're wearing.
That's why it's so important to invest in some beautiful, comfortable pieces of maternity clothing if you're expecting. A high-quality, versatile maternity wardrobe can go a long way in helping you to feel absolutely radiant during your pregnancy journey.
You may be wondering exactly what to look for when shopping for maternity clothes.
Here's some tips for blending style and comfort in a way that gives birth to unforgettable clothing looks!
Embrace Stripes, Patterns and Colors
Yes, you definitely should be calling attention to that gorgeous bump! While you'll want to focus on some solid pieces, you should also feel free to embrace bold, show-stopping patterns. Stripes can be particularly attractive because they create clean, symmetrical lines. Floral designs are also beautiful because they really call to mind nature and femininity. Fun colors like coral, emerald, rose and blue can also accentuate the famous pregnancy glow.
Avoid Synthetic Materials
If possible, avoid synthetic materials that are going to feel rough or uncomfortable against your skin. Many pregnant women find that common materials like nylon and acrylic trap heat to create very unwelcomed sweating and hot flashes. This lack of breathability can also lead to rashes and inflammation.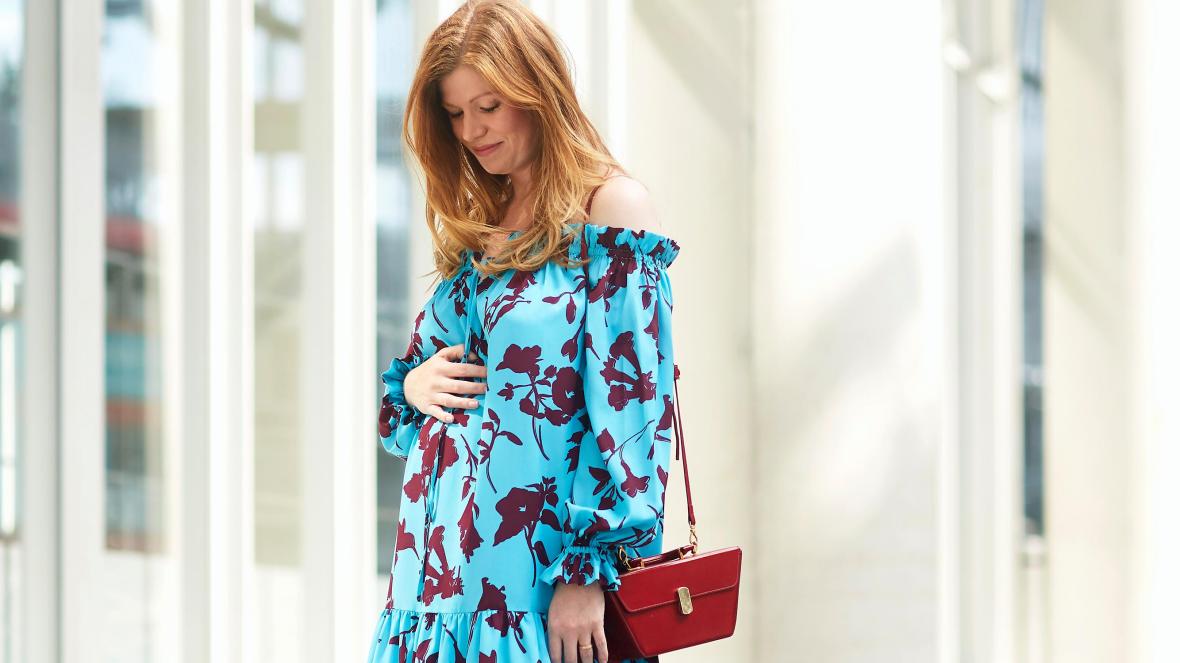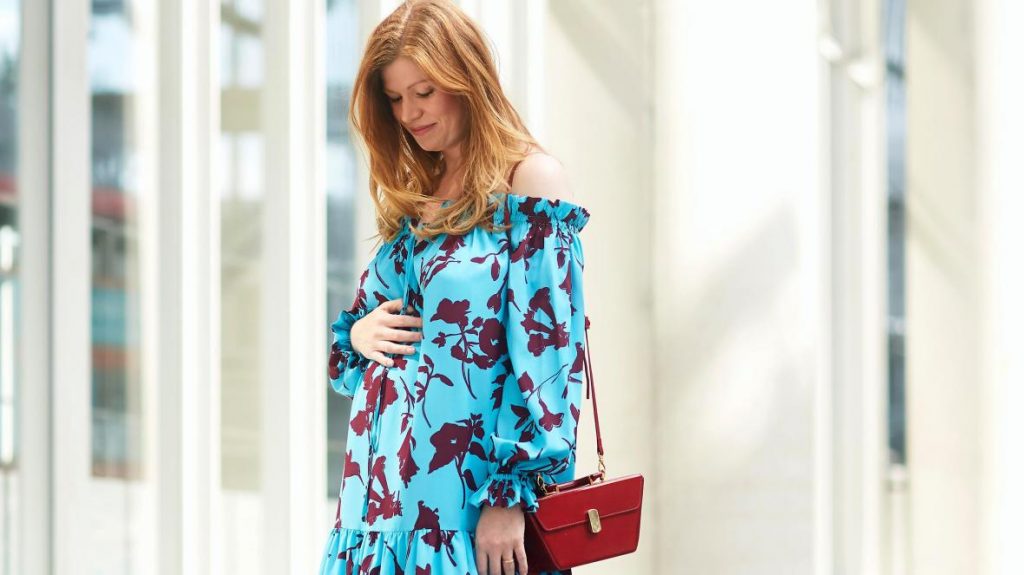 Wear Clothes That Are Stretchable
Any material that compresses your skin can be very uncomfortable during pregnancy. Look for styles that provide some stretch instead! The big benefit of doing this is that you will get more wear time out of pieces because you can enjoy them right through the very end of your third trimester without feeling uncomfortable.
What's more, tight and restrictive clothing can actually be dangerous during pregnancy because it can restrict your circulation. It's all about enjoying style and comfort when waiting for baby!
Embrace Layers
Layers are your friends if you're trying to figure out how to pick the perfect outfit! The fact is that you'll go through at least three seasons during your pregnancy.
Focusing on outfits with layering potential gives you more range. Layering can also help you to adjust what you're wearing in a snap if hormonal changes keep you changing from hot to cold on a dime!
Understand That You Deserve Nice Things
While it may seem like you can "get by" with squeezing into your ordinary clothing during the early stage of pregnancy, that can quickly change as the months go by. It's always smart to invest in a few nice pieces before you get to the point where you're having trouble fitting into your go-to outfits.
Some expectant mothers feel guilty about splurging on things like maternity jeans. However, the fact of the matter is that comfortable, beautifully designed maternity jeans, dresses, tunics, tanks, tees, and blouses are going to help you feel comfortable while your body undergoes many changes.
Yes, you deserve to love what you're wearing during these magical nine months! If you're looking for maternity clothing that will define your pregnancy as a comfortable and stylish time in your life, pick out some comfortably iconic maternity clothing at DressBarn. If you're an expectant mom you can shop for amazing looks at home because DressBarn is fully open online today!