Mainland Europe has long been synonymous with high-end fashion. Even just a holiday to one of Europe's fashion capitals can feel like having a front-row seat at a fashion show.
It's no secret that cities like Milan, Rome, and Florence are the centres of fashion finesse and elegance, but how much do you know about the established designers that make Europe the designer powerhouse that it is? Fear not – this guide to European luxury fashion will take you through all you need to know.
Famous European Designers
Whether you are lucky enough to reside in a fashion-focused city or plan on taking a trip to one, putting great effort into your outfits will help you to fit right in. And, with European luxury online shopping taking the world by storm, planning outfits has never been easier. Let's take a look at the top European designers to keep an eye on.
Prada
With headquarters in Milan, Prada is one of the most refined, discerning and well-known brands in the fashion world. The brand has been a strong symbol in luxury fashion for over 100 years.
Founded by brothers Mario and Martino as a leather goods shop, Prada is known for being at the cutting edge of style and innovation. Whether you are looking for a pair of stylish low-top sneakers or a signature Prada polo, the extensive Prada range has something for all luxurious fashion lovers. With Prada, you can always expect the assurance of class as well as quality. You will certainly fit in nicely on the streets of Milan with this famous crest on your clothes.
Corneliani
For the past 90 years, Corneliani has been a big name in the world of luxury menswear. Although most commonly known for stylish sports jackets, the Italian fashion house also offers stunning cashmere sweaters and sophisticated suits.
Marni
Like many of Europe's top fashion houses, Marni is based in Milan and has enjoyed a place in the world of high fashion since 1994. Founded by Consuelo Castiglioni, the brand is associated with accessible high-end fashion, and many of its edits contain ready-to-wear items that offer insightful and inspired design.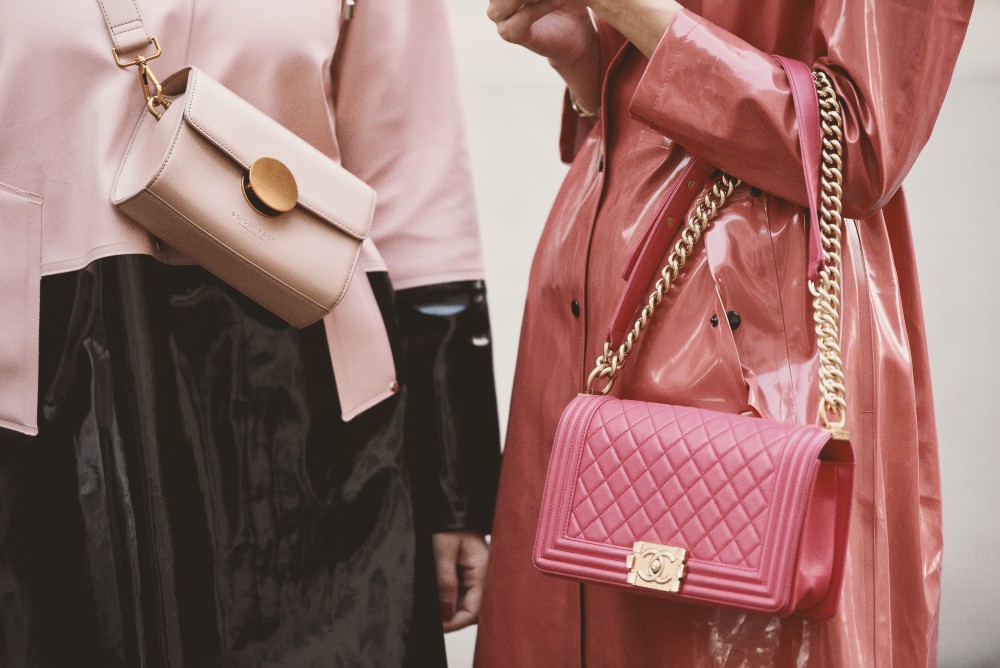 Chopard
When it comes to high-quality, luxurious accessories, few do it better than Chopard. Based in Geneva, the brand is known for its watches which speak of the elegance and simplicity of the city in which they are made. The range of stylish sunglasses offered by Chopard are also a seasonal must-have that will certainly turn heads for all the right reasons.
Off White
As one of the newest and most exciting fashion brands to emerge from Italy in the last decade, Off White offers the dressers the chance to wear fashion that has come straight from the streets of Milan.
With its high regard for chic and urban culture, the brand mixes its own signature style with names such as Jimmy Choo and Nike. There is no doubt that Off White is edgy and distinctive, but there is no loss of quality and style when it comes to their productions. The brand name is home to some of the coolest clothing around, suitable for streetwear enthusiasts and casual-wear collections.
Gucci
Founded in Florence, legendary is the only word that really befits Gucci. Many associate Guccio Gucci's clothes with the height of elegance and luxury. And, to most, there is no doubt that Gucci is one of the top luxury fashion brands in the world.
From classic lines and cuts to cutting-edge trends, there is nothing that Gucci cannot do. Many have tried – and often failed – to replicate the brand's success. Their bags, trainers, clothes, and jewellery are a sign of distinction that will certainly get you noticed – and remembered – in any business arena or social occasion.
Stay Ahead Of The Game

The great thing about European luxury fashion is that there is something for everyone. Whether you prefer high-end statement pieces or designer casual wear, you'll have no trouble finding a brand that tailors to your every need.