Last Updated on 30th July 2021
Weddings are fun. Planning a wedding, on the other hand, isn't for the faint-hearted. It can be pretty stressful and not to mention, very expensive too. From wedding attire to caterers it all adds up. Even little details like stationery and invitations can cost a pretty penny if you're not careful. Thankfully there are a number of ways to save costs on wedding invites without sacrificing style or quality.
If you're planning your big day and are in need of some money-saving tips especially when it comes to your invitations, worry not. Here's a number of easy ways you can keep costs down.
Start Early
It goes without saying that you should start planning as early as possible, ideally about 12 months before. This leaves enough time to set a budget, research stationers, and decide exactly what you want. In terms of timing, it's best to send your save-the-dates out about 10 months before and invites to your bachelorette party and wedding about 3 months in advance. 
Joint invitations
Avoid sending invitations to individual guests. Instead, send one invitation per household. Check your guest list beforehand and calculate how many households need an invitation. Ideally for couples that live apart, send an invite to the guest you have a closer relationship with. Be sure to include both names on the invitation.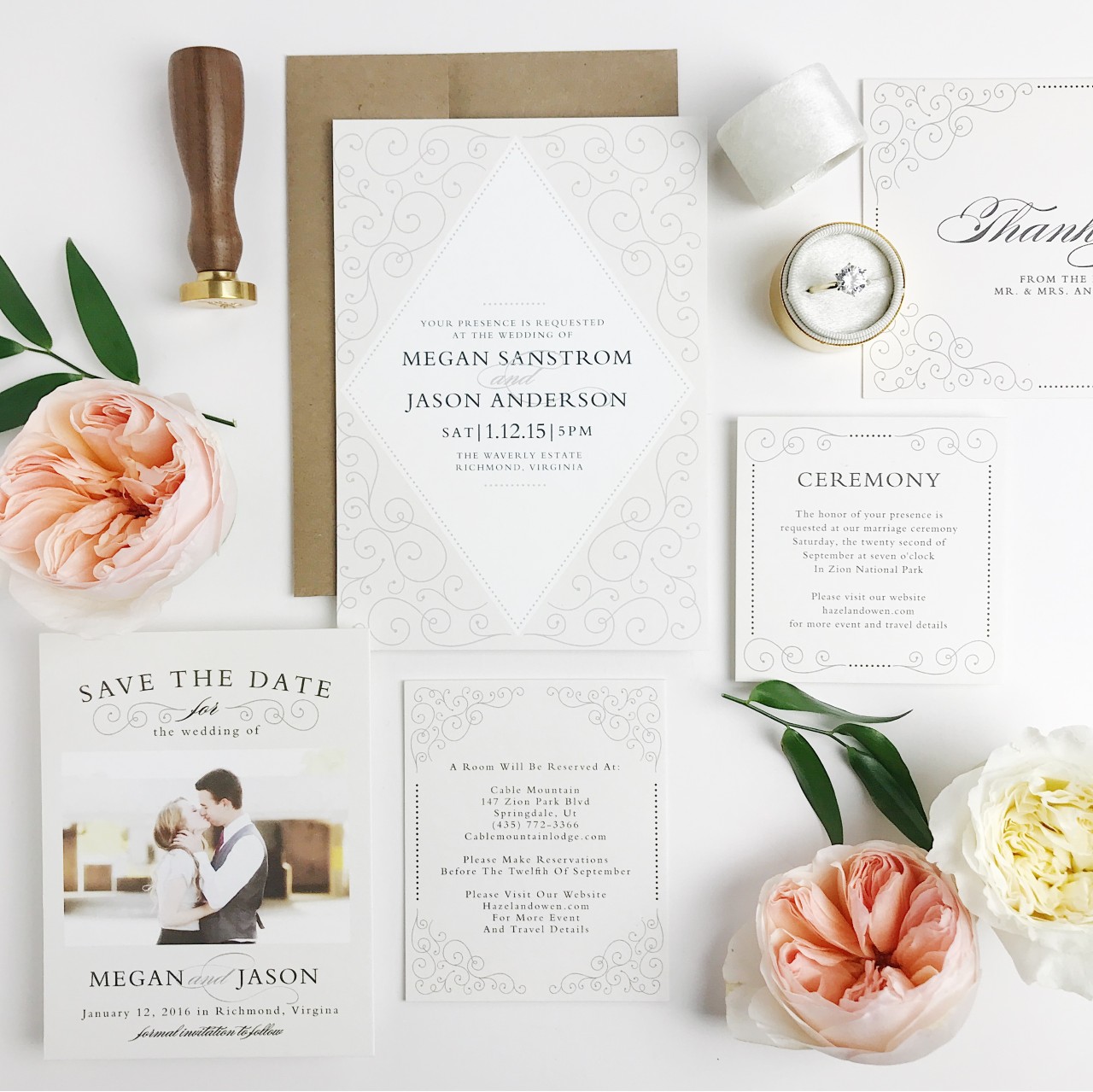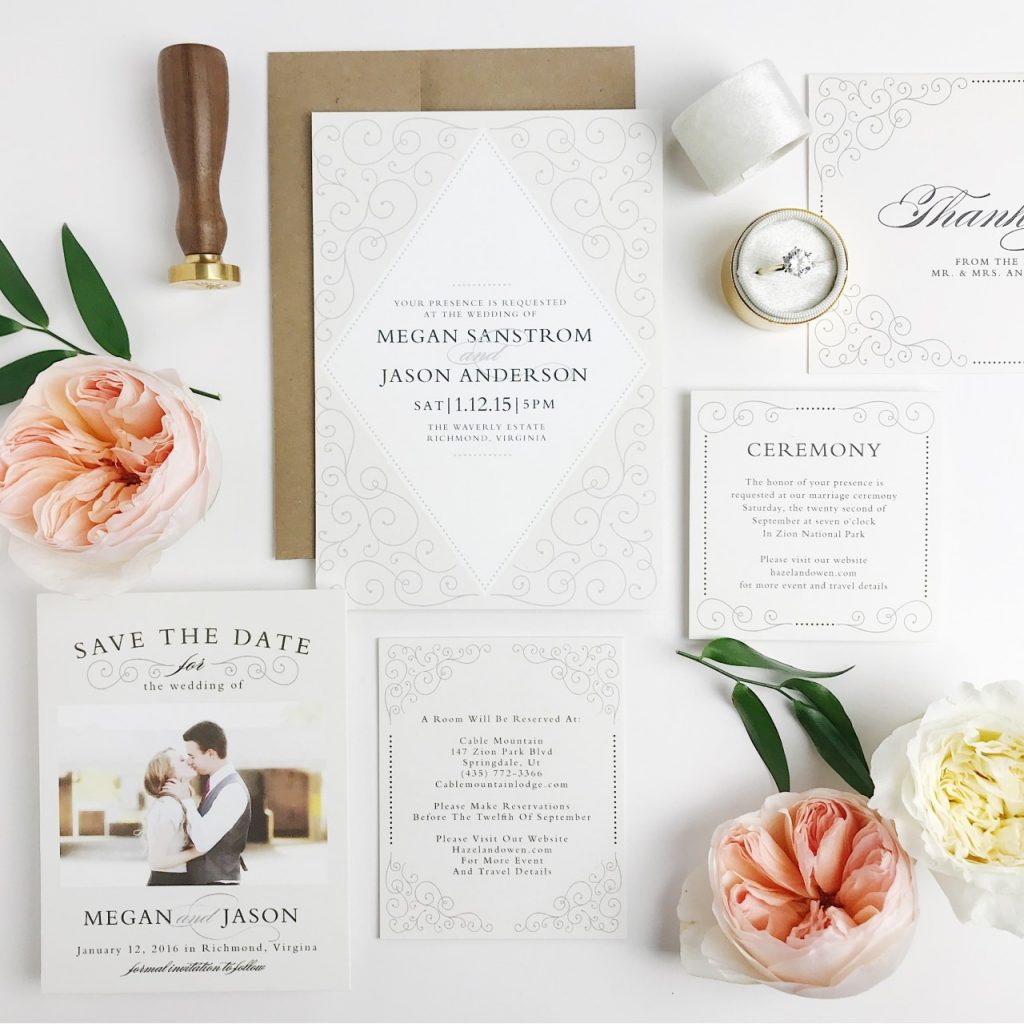 Opt for custom invitations
Save money on wedding invitations by using a custom invitation website. Our personal favorite is Basic Invite. They provide everything from bachelorette invitation ideas to wedding invitations, menus, programs, and matching thank you cards. Offering over 900 wedding invitation sets, and 180 custom colors, their design suite is very easy to use and can customize every single detail of your invitation. Invitations can be previewed online and you can order a custom sample before placing a final order. Just upload your wedding details along with images and any other necessary information and you're good to go. Best of all you can save yourself some much-needed time and money by creating a wedding website to share important details, manage your RSVP's and collect mailing addresses.
Order extra invites
Ordering more invitations at a later date can be more costly and you'll have to pay unnecessary delivery charges. To be on the safe side, it's best to order extra invitations, because you just never know…there might be last-minute guests to invite or lost invitations. Ideally have an extra 20 – 30 invitations to avoid wasting money and paying more later.
Proofread
Double-check, actually triple-check your invitations for any typos or inaccurate information, for example, date, time, spelling, directions, etc. The worst thing is to have a gorgeous invitation with numerous spelling mistakes. Plus any errors will incur additional costs if you find yourself having to reprint. If possible, get a couple of family or friends to check over your invitations too. The more eyes checking the copy, the more likely you'll spot any sneaky typos.