Last Updated on 21st January 2022
Having an outdoor area to relax in is incredibly good for us, physically and mentally. Not only does time outside improve our mood and mental focus, but it can clear our lungs, lower blood pressure and heart rate, and even promote healing. In addition, on a basic level: we enjoy it.
Having your own customised outdoor space, personalised to your taste and needs, makes it even more pleasant. There's something incredibly therapeutic about stepping out into the garden you've designed and created from scratch and spending some time unwinding there.
Just like the interior of your home, it's nice to add your stamp to it. When you own the space, you have the luxury of deciding exactly how you want it to look, and making it chic and stylish is at the top of our agenda.
Looking to be inspired? Here are four essential additions that will improve any outdoor area.
A fire pit
Gardens are wonderful all year round, but there's no denying that being outside is more enjoyable when it's warm. It's a shame for outdoor furniture and space to be neglected on the colder days, which is why we suggest looking into a product that will help you to get the best out of your garden, no matter what the season: a fire pit. Offering a cosy and comfortable spot to sit and relax, it's just the ticket for the cooler evenings and autumnal days.
Dependent on the size of the area you're working with, there is a range of products out there, so it's worth taking a look as there will inevitably be something perfect for you. If you want to push the boat out with a permanent installation, perhaps consider a fire pit table. These are ideal for hosting al fresco dining and summertime soirees, and there are some gorgeous options available. You can even add accessories that allow you to cook at the table.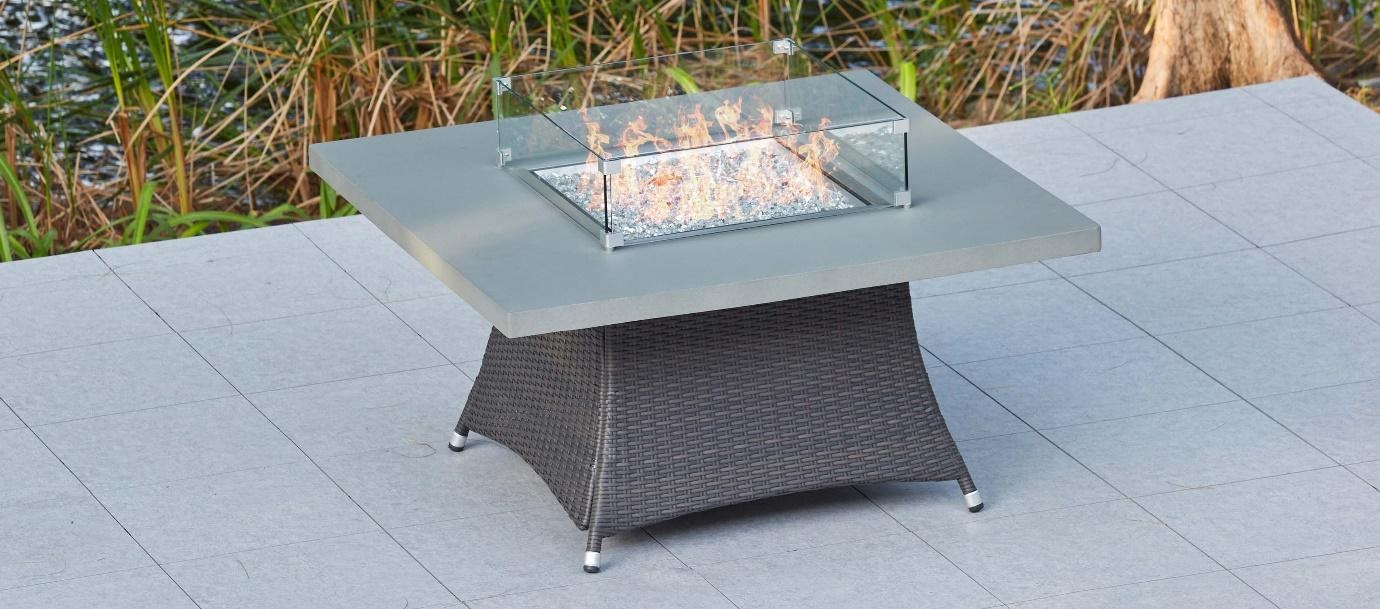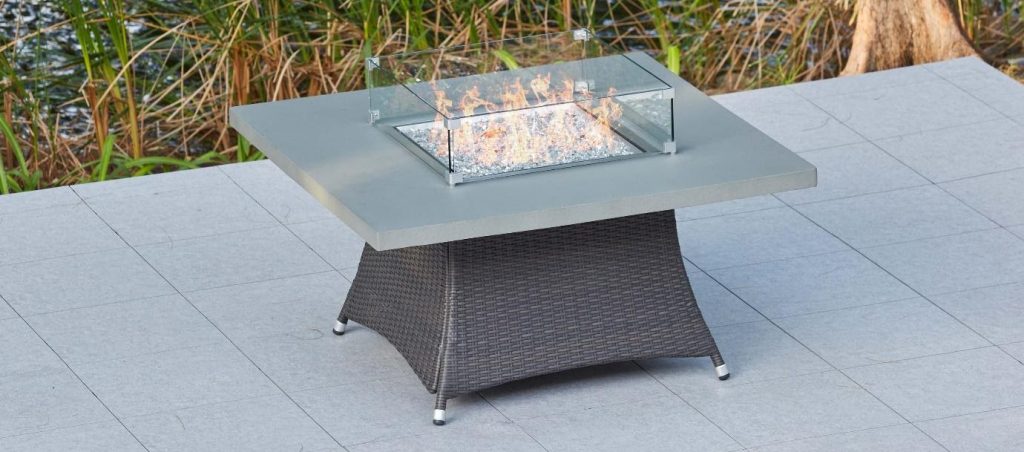 Seating
A fire pit is a fantastic addition to elegant outdoor areas, but it's not enough in itself. You'll also need to install seating, and there are several ways you can do this. While garden furniture is the obvious choice, there are options like loveseats and swing sets too. This means you can select something that suits your aesthetic and budget. Be sure to pay special attention to where you situate it, opting for a spot where you can enjoy the most advantageous view of your garden.
Solar lighting
Lighting can also be transformative, especially if you want to use your garden once the sun goes down. Solar is your best option, in that it's eco-friendly and highly practical. Again, there are so many styles to choose from. Solar stakes can be a wonderful choice for lighting pathways and illuminating boundaries, while strings of lights can create a fairy tale aesthetic that's perfect for romantic evenings drinking a bottle of red in the garden.
Statement flowers and foliage
Of course, what garden would be complete without its lifeblood – the beautiful blooms, bushes, and shrubs that add colour and interest? It can be overwhelming with so many options, but we suggest picking out certain statement plants to draw the eye and create a focal point. For example, Acer trees are a firm favourite thanks to their distinctive leaf shape, vibrant foliage, and seasonal colour changes.
You might also want to settle on a particular palette and opt only for flowers and shrubs that fit with this. When it comes to designing your garden, the thing to remember is that you're an artist and plants are your paints. The aim is to create a masterpiece of your making.
Regardless of your budget or the size of the space you're working with, there are plenty of options out there for sprucing up your garden. So, with this in mind, isn't it time you transformed your outdoor area into a space you love?