Last Updated on 24th May 2022
For many young professionals, adding a suit to their wardrobe is an important investment because of its many uses. Commonly, social events require attendees to come in formal attire and the suit becomes a staple in such cases. Apart from gatherings, suits are also useful in business settings, such as in client meetings and job interviews. This is why men need one or two suits that they could use for different occasions.
However, some may find it challenging to learn the styling guidelines on how to properly wear a suit. It can be daunting to take note of the many tips and buying suit guide available online especially for first-time buyers. As such, it may be useful to narrow down the list into a few key points.
If you're looking for quick and easy tips on how you can suit up, here are a few points that you could consider:
Choose Styles Based On Formality
If you're looking for a suit to wear to business meetings, job interviews, weddings, and other formal functions, choose a dark, solid color that will work well with various events. A solid-color fabric makes a suit flexible enough to be worn with any dress shirt or tie, so you can mix and match as you like. It may be wise to pick other dark colors aside from black to avoid wearing an all-black ensemble usually worn by the service staff as a uniform. You may consider wearing brown wedding shoes or dark blue leather loafers for a change, or you could check mens wedding shoes for sale online for your best choice.
The main difference between formal and casual suits can be easily distinguished based on the buttons and the lapel on the jacket. Formal suits usually have two buttons and a notch lapel, while casual styles usually have a single button on the jacket with a peak lapel. Aside from this, casual suits may also come in bright colors and bold prints which gives them a trendy look.
Check For Ideal Fit
If you're going to buy your suit from a shop, one of the most important things to check is how it fits on your shoulders. A good fit would be comfortably snug but still allow natural movements. You can try to button up the jacket and check if you can slip a hand on one side of your chest, this is the sign that it's the right fit while not feeling too loose.
When it comes to length, the suit jacket should be able to cover the zipper of your trousers, while the first button of a jacket with two buttons should fall close to your navel. For jackets with three buttons, you can use the middle one as a point of reference.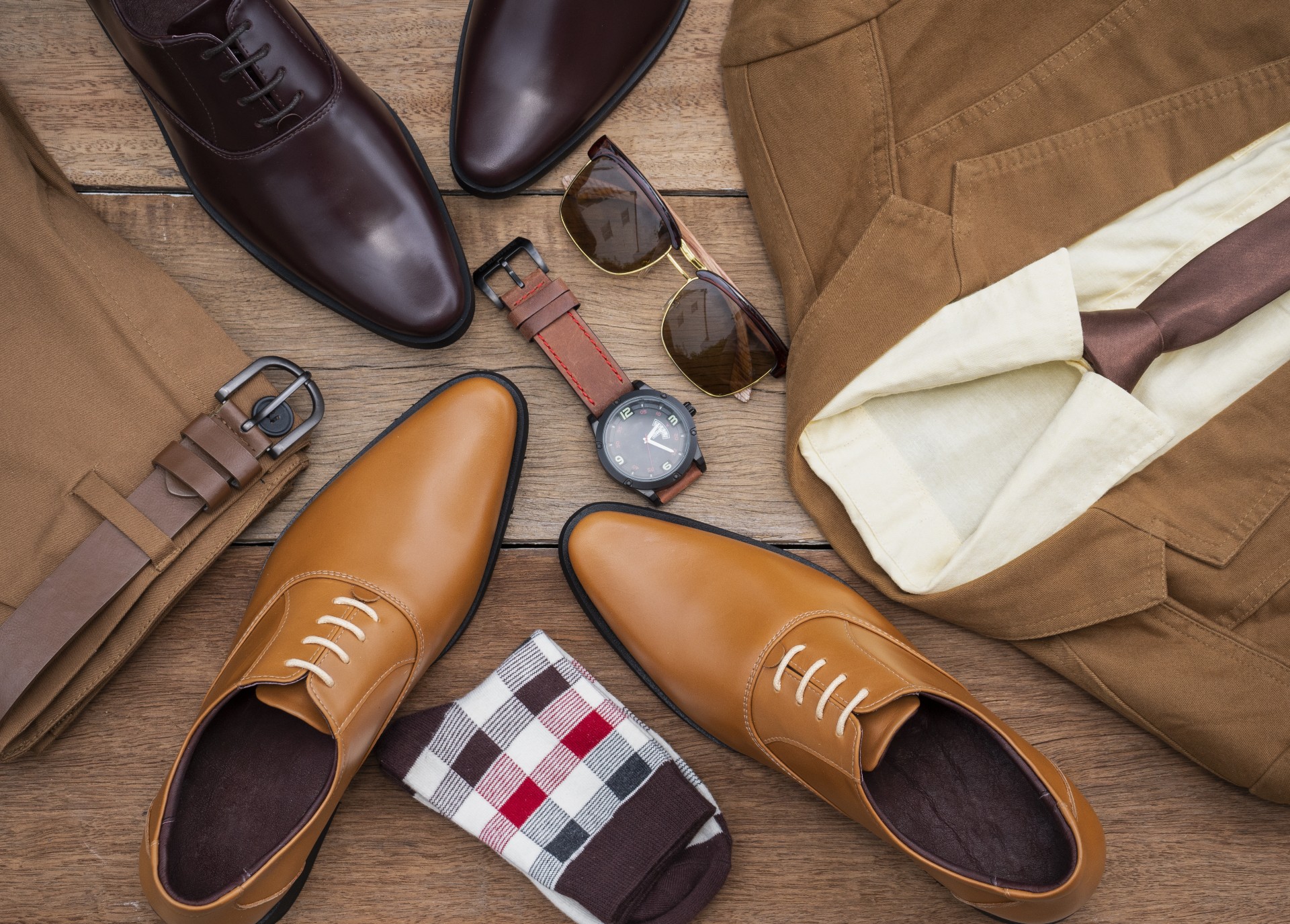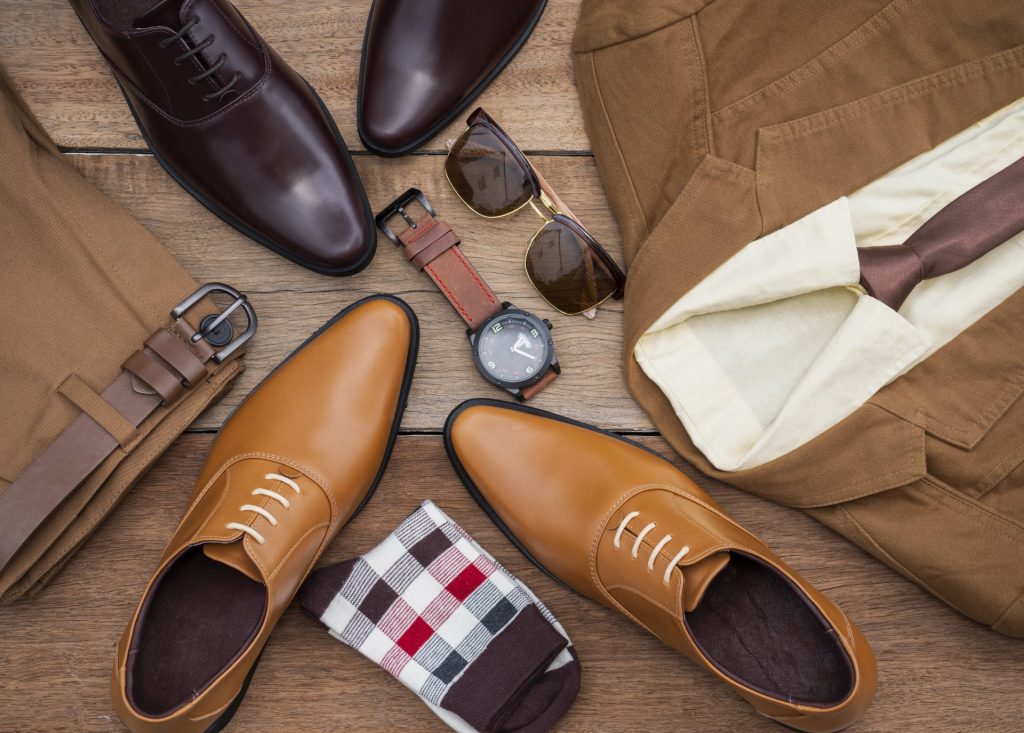 Accessorize Effectively
There are a few accessories that are frequently worn with suits. While they may seem to be small details, they can enhance the aesthetic appeal of the attire and make it look even more sophisticated. There are certain guidelines you'll need to remember in order to use these accessories effectively. Here are some examples:
When you decide to wear your suit without a tie, the best shirt that would match this laid-back look will be one with a smaller collar. Should you decide to wear one, it should be at least several shades darker than your dress shirt to make the contrast more noticeable.
Also, your tie should be long enough to touch the top of the belt buckle or the waist of your trousers, while its width should match the width of the lapel.
If you're going to wear a tie bar, it should at least be a centimeter thinner than the tie itself. It may be best to have one small accessory on the center front part of your suit to go with your tie bar, as adding more could make the outfit look too busy.
A pocket square is an excellent way to further embellish your suit, though it's important that the design, pattern, and fabric won't match with the tie.
The best belts that go with suits are usually thin in width and has the same color as the shoes.
All of the above accessories can be worn depending on the occasion, though it's important to note that some may be best suited for more formal events than others. It may be helpful to remember to always wear long socks in a color that would match your trousers. The pair of socks should be long enough to fully cover your legs even in a seated position.
Wear The Suit With Care
Depending on the fabric, some suits would need to be worn with extra caution to prevent damage. As a suit may be quite costly, it may be wise to take good care of it while in use so as to maintain its quality and visual appeal. For instance, one way to prevent overstretching your suit is to make sure that you unbutton it before sitting down. This way, you're not only protecting your clothing from damage but also making yourself more comfortable at the same time. The same applies to the bottom button of a vest.
Conclusion
A fashionable suit is an essential part of the modern gentleman's wardrobe. It's a key piece that can be quite useful especially for special occasions. As such, it's important to be able to find one or two that would flatter your physique and make you stand with confidence anywhere you go. Though it may be one of the most expensive items in your closet, it may also be a worthwhile investment that you could use for a long time.