Last Updated on 9th February 2022
Do you feel like your living room is missing something?
Maybe it's not quite finished and doesn't feel like home yet.
Don't worry, you don't have to spend a lot of money to decorate your living room. There are plenty of ways to add personality and style to your space without breaking the bank.
Today we share our favourite ways to make your living room look like you paid big bucks to get it designed!
1. Add a bean bag
The bean bag has been a staple of teenage/ student living rooms for years and it's easy to understand why… they're comfy, stylish and can be used in many different ways from adding extra seating when necessary to doubling up as a bed.
We think this is the perfect starting point when decorating a living room on a budget. A good bean bag will cost you upwards of £50 and we love this option from the Big Bertha Original Bean Bags range which costs just £69.90. It also comes in a wide range of colour combinations so if blue corduroy isn't your thing there's charcoal grey, mocha brown and so many other shades to choose from.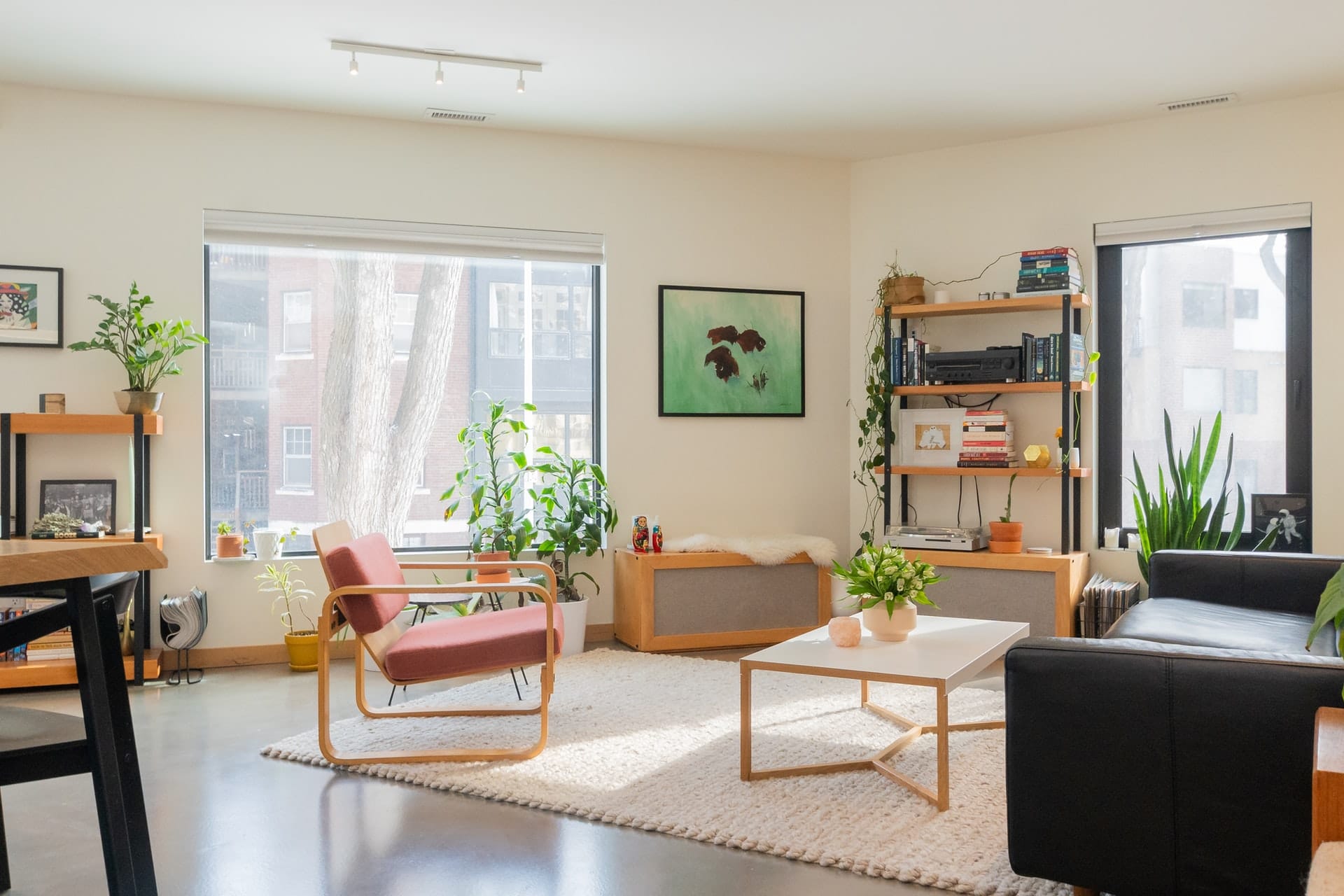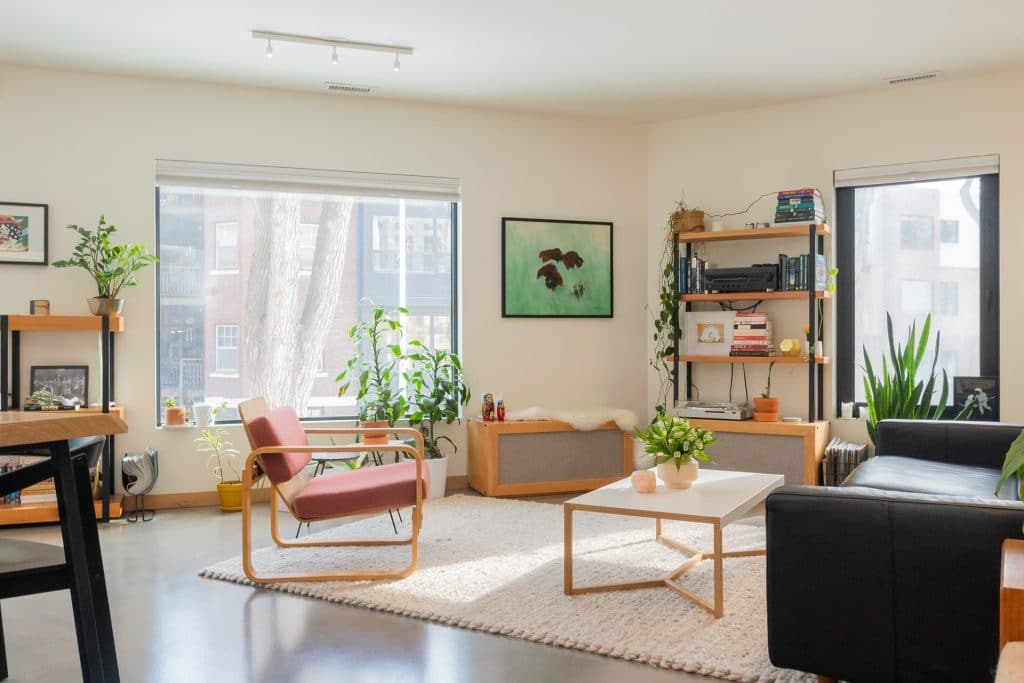 2. Get some textiles
We just can't get enough of textiles. Whether it be curtains, rugs or cushions, there are tons of ways to add texture and pattern to your living room for less. A shaggy rug can look chic yet rustic in any space, and works well with wooden floors as well as tiles. For carpeted areas, go for something in bold shades or patterns that will add some impact and make them pop. Another option that will work in both traditional and contemporary settings are plain velvet cushions which you can always nab for a bargain.
3. Brighten a dark corner
If you have a window in a corner of your living room it might feel a bit dark and uninviting. This is easily solved by adding a lamp, but if you're decorating on a budget then this can push your total up considerably. Instead, try using fairy lights! Hang them across the top of your window for a stylish yet inexpensive vibe (just make sure to switch them off when you leave).
4. Add some artwork
This doesn't have to be anything too serious; it could be some prints, photos or postcards that are framed and put on display. Anything that adds colour and interest is perfect. If you still have some old film negatives from the days when you used to own a camera or if you're really into analogue photography then why not try making your own prints? One of the most popular spots for DIY photos is Etsy, where you can find hand-printed photographs that make great pictures and cost very little money.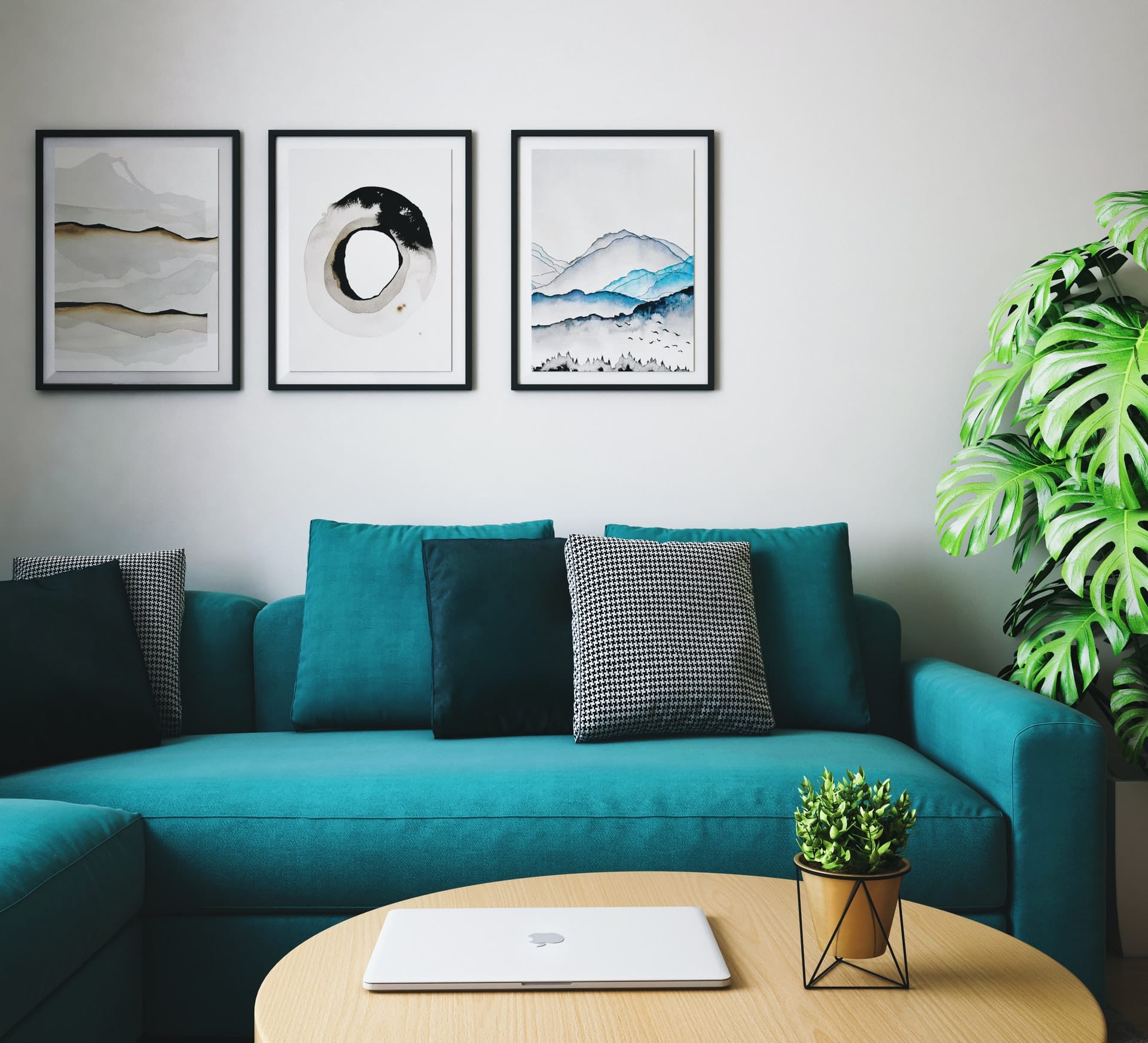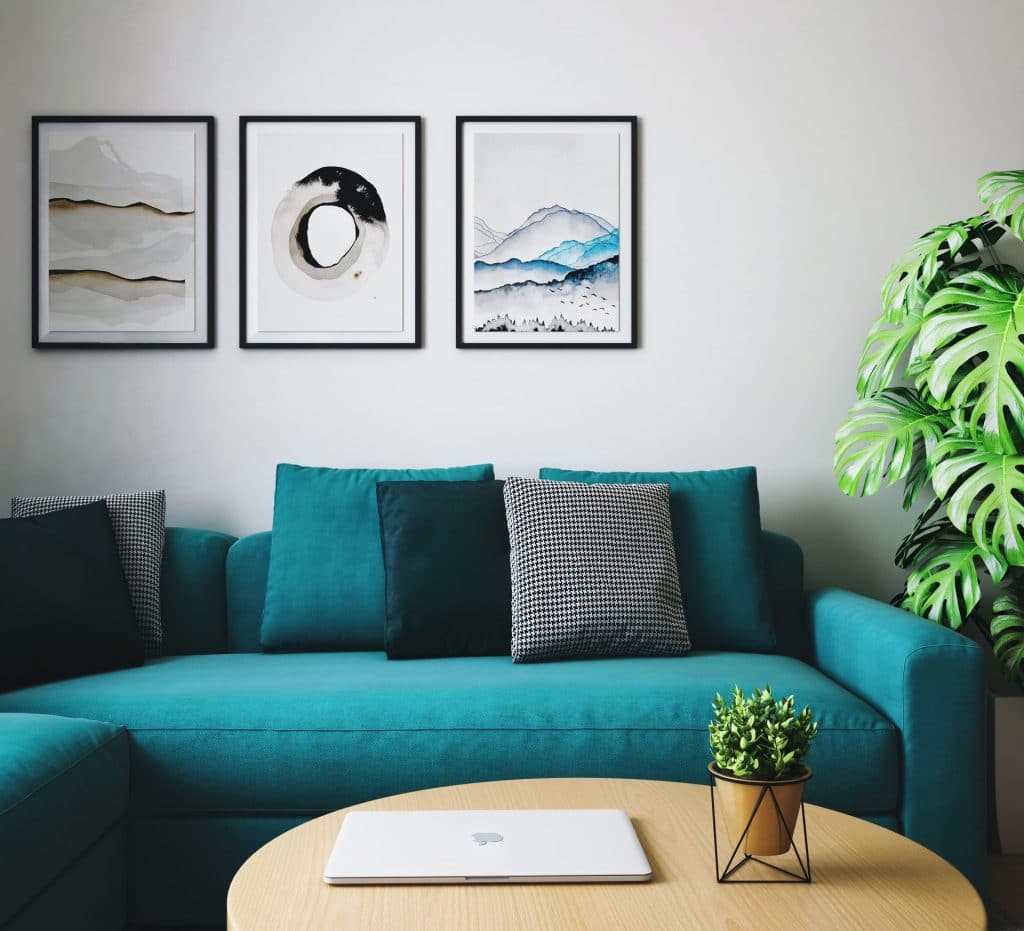 5. Fill your walls with books
Ok, so technically this isn't a living room decorating tip but it's a great way to give your alcoves and shelves some personality! We always think that even the most basic looking bookcases look better when they're filled with books as it makes them seem more inviting and homely. Plus you can use any spare wall space to hang your favourite prints or posters. To save you even more money, why not check out your local charity shop for some beautiful old books at just a few pence! If you're lucky then there might even be some vintage or antique ones too which would look fantastic displayed.
6. Mix and match furniture
If all the living room furnishings are from the same set it can make a room look a bit formal and boring… but the good news is that it's actually easy to give everything a fresh new look by mixing styles together. This way everything will feel more harmonious as well as chic!
7. Get creative with your coffee table
If you're sick of looking at your coffee table, why not make something a little more interesting? Look around your home for things that can be repurposed – old suitcases, boxes or crates, even an old bed frame or two can work brilliantly.
8. Leave room for greenery
Finally, who says that you need to spend a fortune on expensive ornaments and paintings? If you have a few potted plants then they can add a lot to a space for just a few pounds! You could even choose some flowers from your garden and arrange them in small vases… it's another great way to bring colour into the room! Just be careful with how much water you give the plants so they don't get ruined!