Last Updated on 21st April 2022
The pandemic lockdowns have changed the way we use our homes forever. Our homes are offices, schools, and places to socialize and gather more than ever. This has created a renewed interest in renovating and redecorating.
In other words, our homes are a multi-purpose venue where we have business meetings, organize playdates, have family gatherings, as well as enjoy downtimes. Therefore, it's a great idea to be well-equipped with different homewares to host all the different occasions. So, why not give it to friends and family as a gift item? Let's discuss how to pick the perfect homeware hampers for home decor enthusiasts.
Do Your Research
Before deciding on what goes in the gift hampers, you need to do a little bit of research on the person you are getting the gift for. We live busy lives, and it isn't always feasible to know what is going on with everyone's lives these days.
So, before the gift-giving season arrives, check-in on the people on your list. Are they moving? Have they moved? How is their spousal or common-law situation? Are they sending a kid to university within the next few days? You just need to know the situation at their homes before you decide to gift them anything related to homewares hampers.
How do you exactly do that? You have to be tactful, of course. You can check out their social media profiles to get some ideas. You can try texting them directly and catching up on how are things and how is everyone at home.
Of course, if they are close to you, you will know all the ins and outs of what is going on with their lives, and you will know what would be an appropriate homeware product to include in their hampers.
Here are some life stances that make homeware hampers appropriate:
They are moving homes
They are renovating their homes
They are sending the last of their kids to university and becoming empty-nesters
They are starting a new life with a spouse (or, on the flip side, starting a new life after divorce)
They moved in with a partner
They moved out of their parents' homes
They got a new cottage or a summer trailer
These are the times when homeware will be needed the most. Remember, since homeware takes up space in the home, it is important to be mindful of the home situation of the people you are gifting.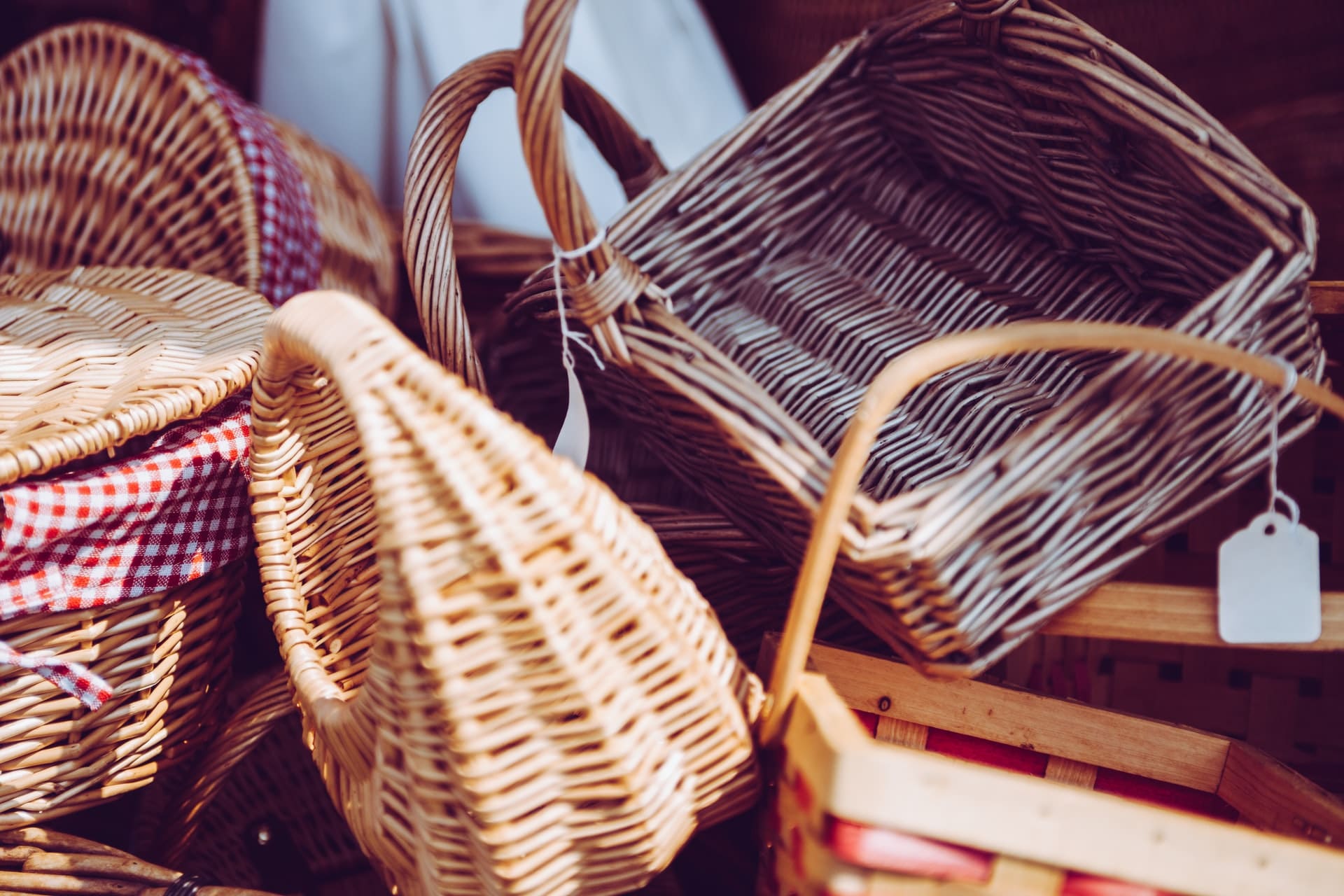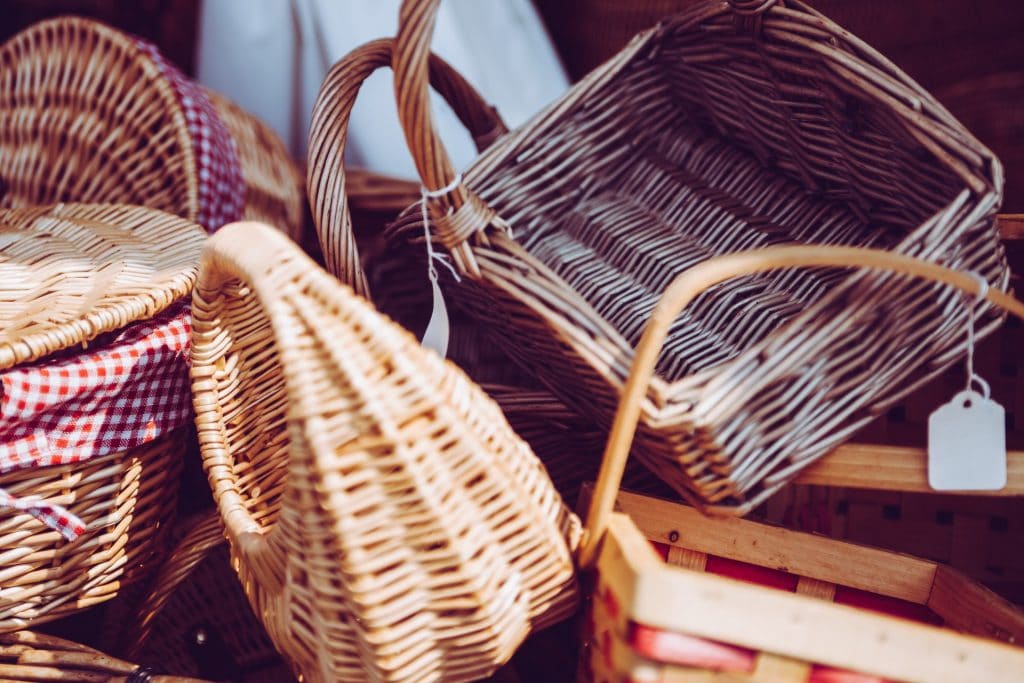 Strategize
Once you know who on your list will be getting homewares hampers, now you need to strategize on what to include in each of their hampers. Their age group, gender, marital status, interests, hobbies, and taste are all essential ingredients in picking the right gifts to include in the homewares hampers.
Again, this is where their social media profiles will come in handy. Check their posts to see what they are into and their favorite colors and get a glimpse into their lifestyles.
Recipient's Personality
For example, suppose your lovely gift hamper recipient is a woman in her 40s who loves to entertain and host dinner parties. In that case, the perfect homewares hamper for her would be something that includes items she will need to entertain and host parties. Things like serving platters, cocktail glasses, silverware, napkins, placemats, stemware, etc., are perfect items you could include in a gift hamper for her.
On the flip side, if the recipient is a 20-something-year-old who loves road trips and picnics in the parks, you could look into getting them picnic hampers or uniquely designed food containers and water bottles, etc., to take with them on these road trips.
Alternatively, suppose the recipient is a 30-something-year-old divorced dad of small kids who has just moved out of his previous home and started a new life in his bachelor pad. In that case, you will have plenty of options: from home decor items to kitchen essentials to stocking up his bar with bar essentials, etc.
If the recipient has a large garden and loves to throw garden parties, choose items they may need to keep their garden beautiful or items that will help them dine alfresco with their friends and family.
Personalize
Personalizing gifts is what ultimately makes a good gift into a great gift. From engraving to monograms to personalized messages and initials etched on them, each item adds that extra touch that says you have been thinking of them and not just checking a name off your list.
No matter your relationship with the recipient, always try to include a touch of personalization in the hampers you give them. Personalizing is easy once you have done your homework on the recipient and know their hobbies, likes, and dislikes.
For example, if someone loves their tea, your homewares hampers could include items involving tea, such as teapots, tea steepers, teacup sets, biscuit serving platters, etc. A touch of personalization to this would be to include a box of their favorite tea and a box of their favorite tea biscuits to go along with it. The teapot could also be personalized with their initials or a sweet note at the bottom of it.
Some Ideas to Help You Pick
Now that we have told you how to research and strategize before preparing homewares hampers for gifts let's dive into some ideas of what you could include in three sample homeware hampers.
Garden Lovers
If the person you are giving to is an avid garden lover, consider homeware hampers that include some supplies that can be used for gardening. A garden-themed homeware hamper could include:
A pack of seeds for wildflowers that attract bees and butterflies – nature enthusiasts love the idea of bringing back the bees and butterflies to their garden to retain the ecological integrity of the land they occupy.
A vegetable garden starting kit
A flower garden book to inspire those who want to grow flower beds
A DIY kit for creating crates for flower beds
A gardening kit
A pair of gloves with their initials on them
A soft pad to rest their knees as they work on the ground
A tea set for two which they can use with their significant other to enjoy a cup of tea in their garden.
For the Party Host
If the recipient loves to host parties and gatherings in their homes, consider party supplies and homewares that will help host a big gathering. Some items you could include are:
Party platter sets
Board games for parties
Environmentally-friendly biodegradable cups and plates, and utensils
Their favorite football team jersey (if they like to host football viewing parties)
Party hat sets
Costume sets for parties
All About The Table
If the recipient loves to host dinners or just likes to post their favorite table settings for different events on Pinterest or Instagram, this could be for them:
A set of placemats (pro tip: pick a color that is trending right now)
A set of dishes for intimate dining (pro tip: beware, dishes can be very personal, though, so don't overdo it)
Stemware
Cocktail recipe books
Recipe books
Crystalware
Centerpiece decor piece
Bakeware
Communicate, Communicate, Communicate.
Nobody loves to receive a gift that has been thoughtfully picked but is completely off the mark with their aesthetic taste and doesn't go with their home decor.
You wouldn't want to pick a country classic pattern of dishes for a homeowner who loves everything modern and slick.
You have to remember that the gift you are buying has to be something they love – even if it isn't your cup of tea.
This is where communication is key.
In most cases, people on your list might know that you are buying them gifts for Christmas or their birthdays, etc. So, you wouldn't be ruining any surprises if you were to casually bring up home decor and homewares while having a casual chat with them.
Better yet, go shopping with them during the year to discover their tastes and interests (if you haven't done so already).
Things you should try to communicate about include:
Their favorite colors (keep in mind people often have different favorites for clothes and fashion and different ones for home decor)
Their general sense of aesthetics in home decor – do they love modern chic, midcentury modern, country classic, or neutral galore?
What do they need in decorating the next project?
Where are they with their sourcing wish list – do they like eco-friendliness? One of a kind? Antiques? Or is mass-produced products okay?
Conclusion
If you have come this far, give yourself a pat on the back. You are really serious about gifting homewares hampers. If at any point you feel a bit stressed or overwhelmed with options, fret not, follow these guidelines, and you will be well on your way to picking the best homeware gifts.
Keep in mind that homeware products will occupy valuable space and contribute to the aesthetics of the person's home. A little bit of careful research, strategy, and communication will go a long way to perfectly match the hampers to your loved one's taste. Good luck!