You'd think that a cosmetic product like perfume is manufactured with natural, cruelty-free ingredients. Strangely enough, this is not always the case.
It's not always simple to find an appropriate scent if you don't consume or use animal products. You might be excused for thinking that most perfume is a harmless mixture of alcohol and scent taken from plants and flowers. Regrettably, this is not always the case. It frequently contains an animal product or has been tested on animals.
Many fragrances are not vegan because they contain animal-derived components, which would change the aroma characteristics that make them popular.
Some perfume? is plainly labelled as vegan. If you can't locate a vegan label, ?presume perfume isn't for you.
You might wonder why not every perfume is vegan. Because most fragrances contain some type of animal-derived component, which may or may not have been obtained through harsh means, the perfume's vegan, animal-free classification is immediately revoked.
Animal testing is a huge concern; finding businesses that do not test on animals in any form is much simpler now than it was previously, but this does not account for brands that use animal-derived materials in their scent.
Finding cruelty-free and vegan cosmetic items doesn't have to be difficult any longer; nevertheless, vegan perfume enthusiasts face a different situation.
While you may be swamped with alternatives in terms of beauty and skincare if you visit a reputed luxury department store, you may discover that finding a vegan perfume is more difficult than you imagined.
What Exactly is a Vegan Perfume?
Vegan items, including perfume, are classified as those that include no animal-derived substances.
Some fragrances, such as those containing honey or beeswax, are vegetarian, but they cannot be categorized as vegan because these components are sourced from animals.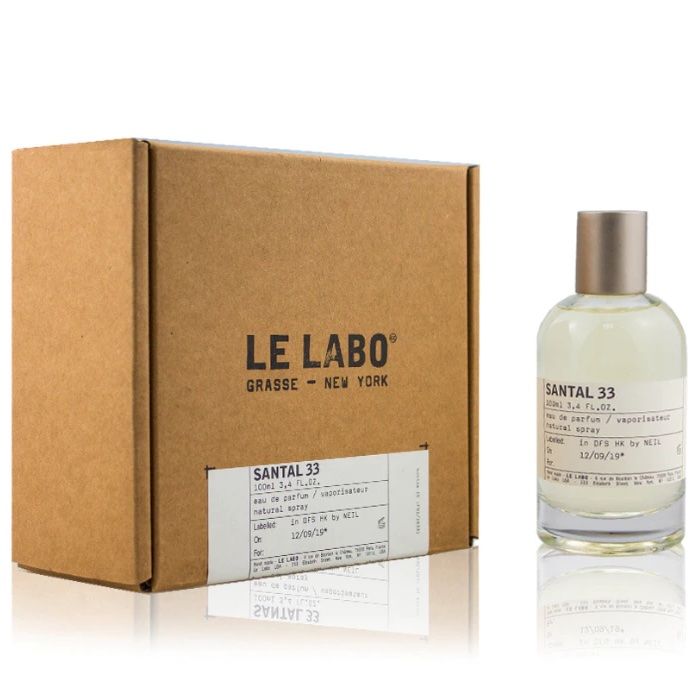 What Animal Elements are Commonly Found in Perfume?
For hundreds of years, animal products in various forms have been employed in the components that make up diverse fragrances.
While some chemicals were gained by direct injury to animals, others were obtained through animal by-products.
The most damaging techniques for harvesting substances for ?fragrances have been discontinued and eliminated, and synthetic items that smell similar to these things may now be made.
The following items are not vegan and can be found in perfume:
Civet Extract
The excretions of a Civet, an African cat-like mammal, are gathered for use in perfumery to create a velvety, flowery aroma. This is frequently done in brutal ways, such as putting the animal in a cage.
Musk Extract
The smell is extracted from the glands of a male musk deer. Musk deer numbers are critically low because they have been hunted for ages to create the complex aroma found in many perfumes.
Ambergris Extract
Ambergris is a chemical derived from sperm whale digestive fluids that are still utilized in synthetic and natural scents. While whales were formerly caught, this is no longer the case because ambergris can now be gathered as ocean trash rather than being taken directly from the animal.
Castoreum Extract
The castor sacs of beavers are used to make this. This musk-scented perfume extract was obtained by capturing and killing beavers.
Kasturi Extract
This is a male deer discharge product that comes from a gland between the deer's back and rectum. This gland is completely extracted from the deer and used as a scent fixative.
Hyraceum Extract
A rabbit-like creature endemic to Africa and the Middle East is the rock hyrax. Hyraceum is extracted from their stiffened pee and faeces for ?scent. At the very least, because it is gathered from locations where these animals live, utilizing this product does not damage them.
Honey Extract
Despite some vegans using honey, the vegan community does not consider honey to be a vegan product. Honey is formed from nectar collected by bees from flowers. Bees gather it and store it in their stomachs, despite it being plant-based.
Honey is a food source for bees. The vegan culture considers it animal exploitation when people use it for their purposes.
Honey is used by perfumers to impart a sweet note to some perfumes, preventing them from being labelled as vegan.
Beeswax Extract
Beeswax is derived from melted honeycomb collected from hives that have been in use for at least 5 years and have a distinct honey aroma besides the smell of the bees.
Beeswax has a strong pheromone essence, which gives fragrances a sweet animalistic note, thanks to its entrenched honey and bee aroma. Because of this abuse of the bee's surroundings, beeswax-based fragrances are not considered vegan.
Lanolin Extract
Lanolin, commonly known as wool wax or wool fat, is produced by sheep raised solely for their wool. Because of its propensity to seal in moisture, it works effectively as a skin moisturizer.
Lanolin's waxy moisturizing characteristics are used as a fixative by perfumers. It is not vegan in any fragrances that include it.
Understanding the procedures behind perfume creation can help you choose which scents are suitable for vegan lifestyles and which are not.
We can now create smells in the lab or use a blend of actual components using no animals.
These components are unnecessary; you wouldn't put them on your face if they were in a cosmetic product, so why would you put them in a fragrance? The short answer is no.
How Can I Make Sure My Next Purchase is Vegan Perfume?
'Why isn't perfume usually vegan?' you wonder. Now you must select a vegan substitute for your normal non-vegan scent.
While this would have been difficult a few years ago, more and more individuals are adopting a cruelty-free, vegan lifestyle and expect the products they use to follow suit.
It's difficult to know whether a prominent brand provides vegan, animal, or cruelty-free scents since some perfume firms neglect to list all the materials they use in their perfumes.
The easiest method to ensure that anything you buy is vegan is to only buy products that identify themselves to be such – most firms are also registered as cruelty-free.
These brands will be entirely upfront about the components they employ in their perfumes and will have no qualms about disclosing them on the bottle.
If you're unclear whether a smell is vegan or not, you can test it for yourself. Vegan and cruelty-free brands should be registered with a non-profit that verifies their claims.
While many vegan perfumes are natural scents, this isn't always the case; examine ingredient lists and if a company is recognized as cruelty-free before assuming it's a vegan perfume.
If a company refuses to list its components, there's a significant likelihood that some ?contents are animal products or derivatives?.
There's no reason not to respect animal rights and take advantage of the significant advances achieved in the cruelty-free beauty sector over the previous decade.
Although development is progress, it does not have to end there.
The number of consumers looking for vegan, cruelty-free products is increasing, and the EU and the UK as a whole have made significant headway in banning animal experimentation.
The United Kingdom has finally determined that animal testing in the production of cosmetics and fragrances is unnecessary, with such a small difference between the smells of real musk and synthetic musk, for example, it's fair to say that the suffering that an animal may experience is not worth it.
The same quality and intensity can be obtained using far more natural and? cruelty-free methods, and this should be the standard.
Why isn't every perfume vegan? Hopefully, we addressed your question. Making the switch should be simple with so many natural, cruelty-free, and vegan scents available. There will also be no compromise on the smell.
Why Is It Confusing When Perfumes Aren't Vegan?
Despite many products declaring all of their contents on the package, perfume producers are excluded. Although 'fragrance' is indicated, it might be a mixture of essential oils and other substances.
The rationale for the secrecy is to safeguard valuable secret formulations and prevent the creation of knockoff fragrances. For those who prefer to know exactly what's in the bottle, this is an issue.
Being vegan-friendly and cruelty-free is becoming increasingly popular, and vegan perfumes are typically prominently labelled. If a perfume doesn't say it's vegan, presume it isn't and don't buy it.
Conclusion
The majority of perfume is not vegan simply because it is fashionable and sells well. Vegans may see the light at the end of the tunnel since new firms are now developing exquisite vegan scents. With a little research, we're confident you'll uncover lots more.