Last Updated on 13th May 2022
Going into partnership with your significant other can lead to a highly successful business. Of course, you need to have established a strong relationship and respect each other's boundaries, but here are some examples of power couples, and the top reasons they work together so well in business.
David Spector and Heidi Zak
David Spector and his wife Heidi are co-founders of ThirdLove bras a lingerie company that caters to women who have struggled to find the right size from other underwear companies. As a company advertised as run by women for women, it helps to have Heidi who has first-hand experience of being a woman and struggling to find a perfectly fitted bra, who can understand the issues women face. While David has had a string of experience and successes, including starting his first business in college. He clearly has a strong entrepreneurial streak, and the pair of them know and trust each other. When starting any new professional partnership, trust is crucial, and who is better to work with than someone you have already trusted enough to share the rest of your life with?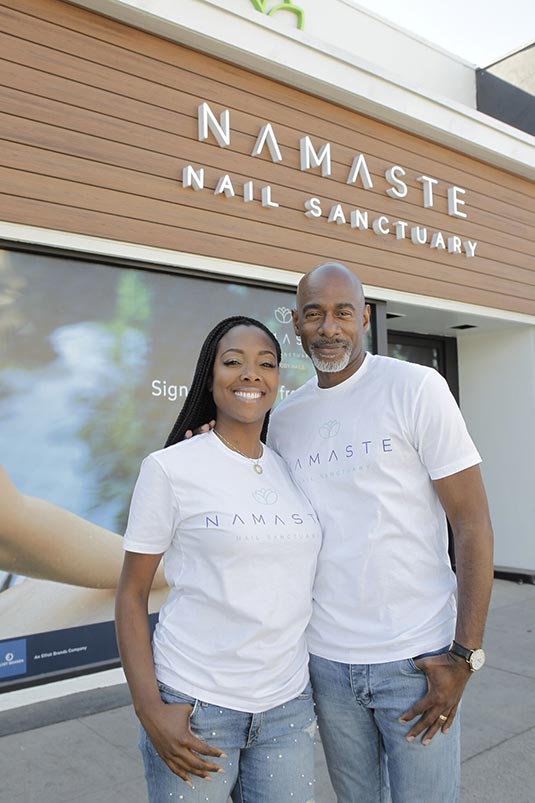 Michael and Mecca Elliot
Michael and Mecca were friends before they began dating, then eventually married. This allowed them time to establish a relationship and share their common interests. So, as both had a strong interest in entrepreneurship, it seemed like the next logical step to go into business together. They founded Namaste Nail Sanctuary.
There are several reasons they work so well as a team. They have shared interests and they work hard, not just to be successful in business, but to carve out time for themselves, separately and as a couple. No matter how successful their venture becomes, they never let business take priority over their marriage.
Knowing each other so intimately will ensure things go smoothly, without having to second-guess each other or spend time getting to know how the other one works, as you would have to when working with a business partner you may only be familiar with in a professional capacity.
Vicki and Rich Fulop
Another reason husband and wife partnerships work so well in business is that couples spend time together outside of work, discussing everything from the big things to the smaller details they notice. Often, this is where some of the best business ideas come from. This is what happened with Vicki Fulop and her husband Rich when they were on a short trip together in Las Vegas and were inspired by the luxurious but expensive sheets they slept on while there. This led to them starting Brooklinen, where they replicated the comfort of those sheets but at a more affordable price so those with a smaller budget could afford them.
Husband and wife partnerships might not work for everyone. But if you find you bounce ideas off your spouse and are more creative and productive together, it could be a sign that you'd also work well in a business partnership.