While we all love the idea of a color-coordinated capsule closet that follows the perfect palette with no compromise, we all love colors outside of our chosen palette and we should be able to easily embrace them! Because we all have color preferences that fall outside of any given palette, we recommend that instead of creating a color-coordinated capsule closet, that you have fun and show off your fashion skills by learning how to integrate any color you're loving on at the moment into any outfit by making per-outfit palettes around them.
You may have just bought some colorful and cute sandals for women in anticipation of summer or you may have a pretty new green blouse for a garden party. But if you want to make sure that you do them justice and avoid a jarring clash of colors, we're here to show you how it's done!
Categorizing Colors
Building your outfit on a category of colors will help guide you through your closet and will be the best way to avoid a clash. Always consider starting off with a category that covers a wide range of colors like cool tones, warm tones, jewel tones, pastels or brights! Once you've found a compelling category, picking specific colors and shades within it will depend on what you're dressing for and sometimes even where or what they will be used for within the ensemble. (For instance, as a base color or as an accent color — but we'll get into that next!) No matter what, picking your palette should be easier after this step!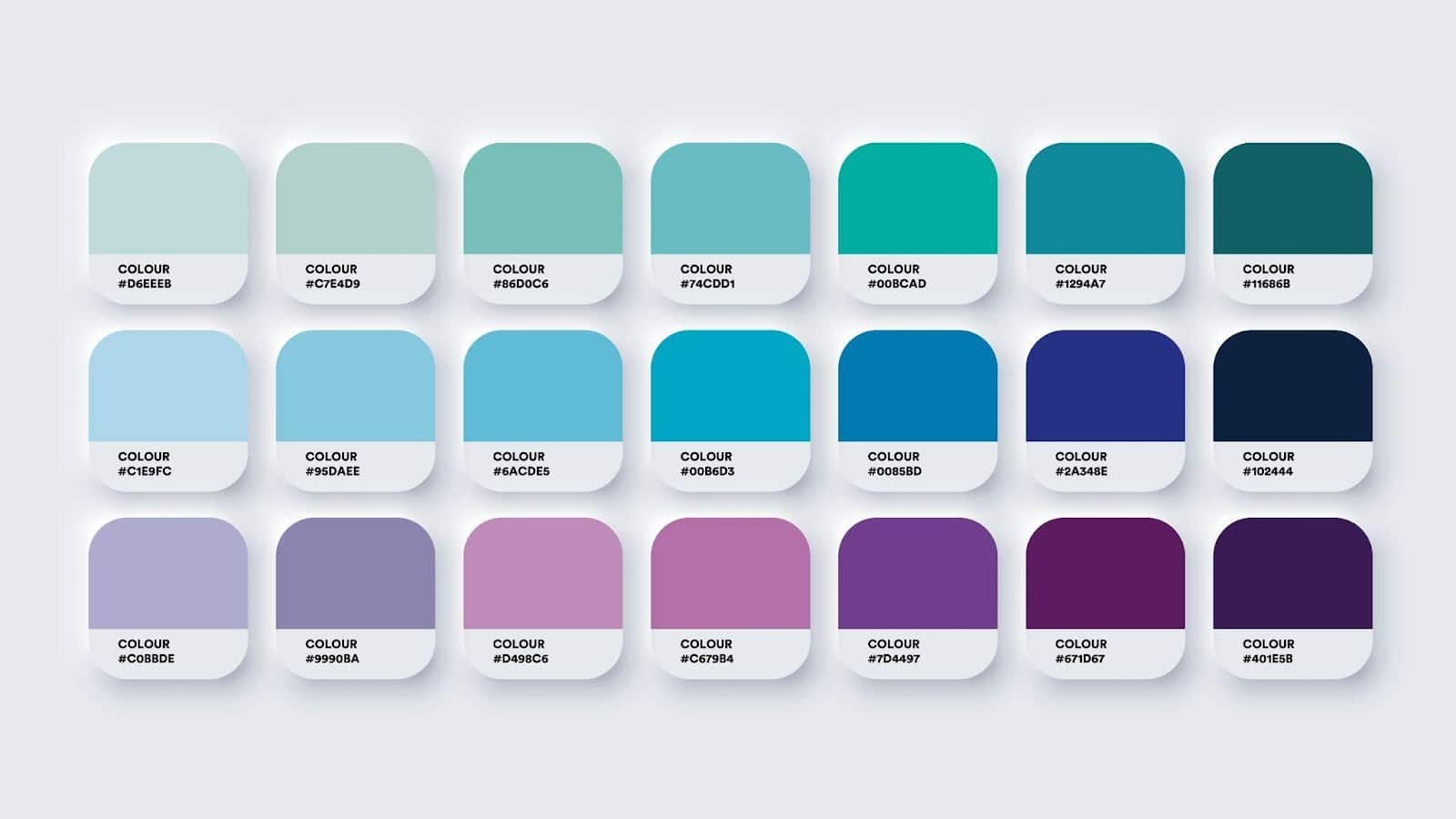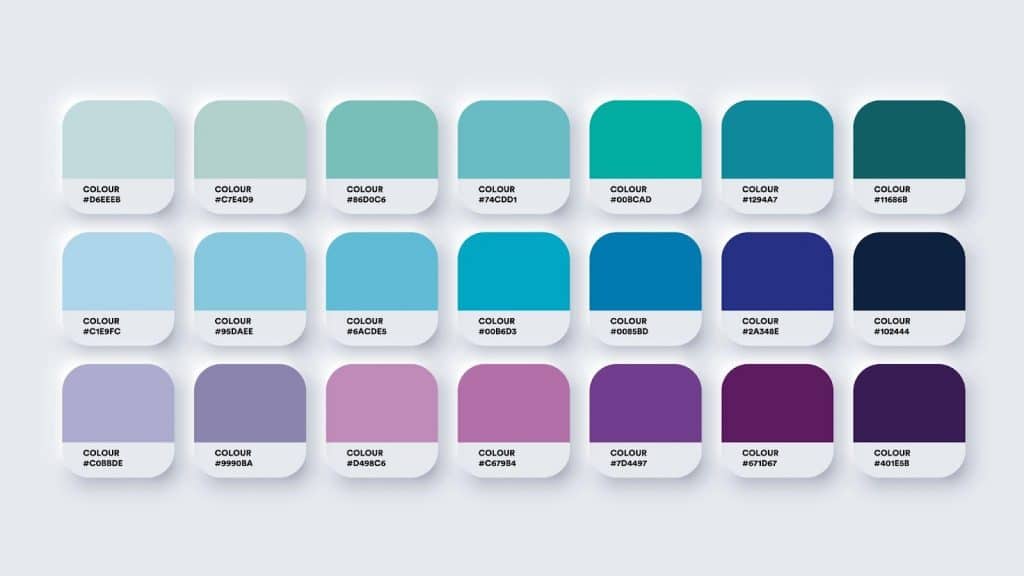 Pick the Base Color(s) of Your Outfit
Your base colors will normally be neutrals, and will normally coincide with the colors that you choose when you're buying essentials. These are colors that transcend trends, seasons and time itself, and include colors like black, white, khaki, navy and beige. With that in mind, if you're all about aqua, then build off it as a base. Just be warned that neutrals are the norm for a reason, and an aqua base may be more difficult to make work as well as it would when used as an accent/highlight color! If you plan to incorporate a pattern or print into your outfit, use one (generally the most prominent or if there is no most prominent, the most neutral) of the colors within it as your base.
If your base colors are the perfect palette in your perspective, never hesitate to pull from this palette exclusively for your outfit. Because as great as neutral colors are as a base for bright colors, they can glow equally bright on their own and be mixed and matched incredibly easily! The most important thing when you're picking your base colors? They should suit the color category that you chose in the first step!
Pick the Highlight/Accent Colors of Your Outfit
Even if you are a lover of basic neutral colors, there's a good chance that there will be times (whether it be when you're shopping or when you're stressing about your outfit for an event) when you want to add a little life and color to your outfit and accessories — introducing highlight/accent colors!
These colors will pop so incorporating them into your outfit through single items and accessories (such as undershirts, tops, skirts, socks, scarves, hats, jewelry, and glasses) or as a combination of a couple of these subtle items simultaneously is a surefire way to do it in a beautiful and balanced way. When it comes to picking your perfect accent colors, consider your favorite colors, the most flattering colors to your complexion, seasonal colors or colors that match the occasion. Just don't forget that they should fall into the color category you chose in the first step!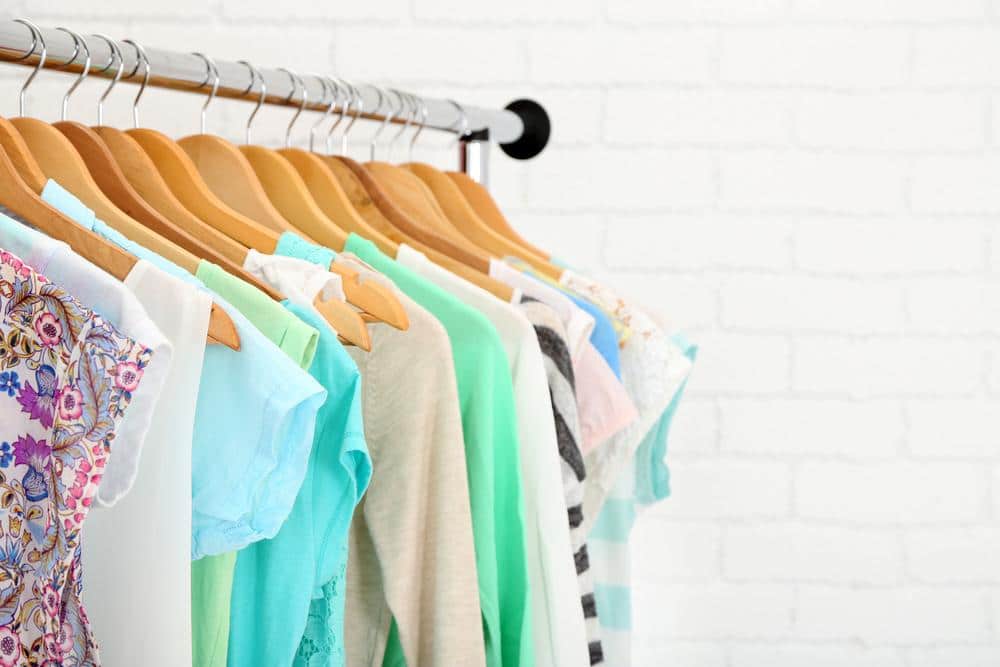 Lay Out the Colors in Your Palette Perfectly
When it comes to mixing your base colors and highlight colors, the way that you do it and the amount of each color in the outfit will make a major difference overall. So consider the contrast and cohesiveness of your clothes once you've put them together. Sometimes, this step will mean deciding just how many colors to pull from your palette and what specific shades to pull from your palette if you've made it too big and won't be using them all in this outfit. All of the time, it will mean deciding how to arrange them within the ensemble. If you're having a hard time with this, consider some of our favorite tips and techniques:
Color block with complementary palette colors
Complementary colors sit opposite each other on the color wheel, and are particularly helpful when it comes to bold color palettes, fun color palettes, palettes with minimal colors and color blocking techniques (which involves assigning a single, solid, main color to each piece of clothing or accessory, with color combinations capping out at two colors — excluding, of course, sharp blacks and whites). When it comes to accessorizing your color block outfit, consider chunky plastic pieces in the right colors and shoes that are simple in style to ensure your color blocking is the star of your ensemble.
Try tonal dressing by only adding analogous colors
Analogous colors fall right next to each other on the color wheel and share a common hue. If you turn to the almighty color wheel for advice (and science!), you'll see that analogous colors are alluring. To try your hand at tonal dressing, start with a single color and select items in different shades of that color, creating more or less contrast by shifting more or less on each shade shift. So along with creating an easy color palette where you can include as many or as few colors as desired, analogous colors are great for when you're experimenting with new-to-you colors and find one that feels good (to help you expand), or for when you're working with a color that feels impossible to match! Tonal outfits are also fantastic when it comes to incorporating any fashionable accessories. Simple shoe styles like cute flats, kicks or pumps in cool colors can be easy to find and easy to accidentally bring home — and this is one of your best outfit opportunities to finally wear them!
Match prints as mindfully as possible with your palette
Keep the process simple! Prints and patterns tend to come across as the trickiest to pair considering the number of different colors that can get involved — but, if anything, this should make it easier than ever! Through a pattern, your palette is laid out for you, so pick one or two colors out of the print itself and integrate them into another part of your outfit — whether that be clothing, shoes or accessories.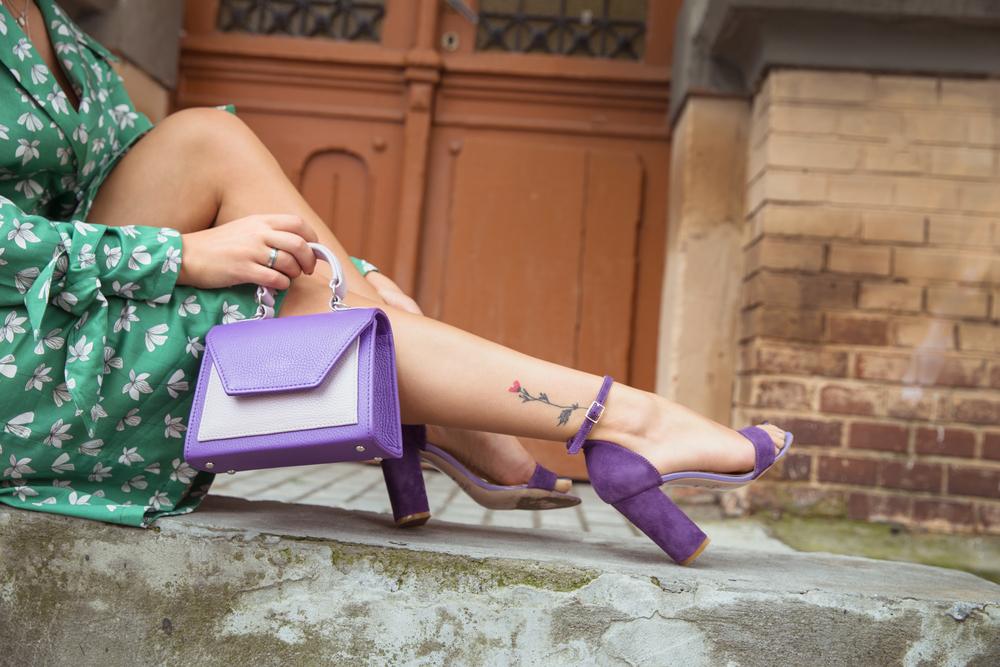 Pursuing Fashion Freedom with the Per-Outfit Color Palette
Ditching the determinedly defined capsule color palette can mean freeing yourself from the confines of color — experiencing more exciting ensembles and having the ability to express yourself more effectively! The perfect per-outfit color palette will show off your style as much as your style and fashion skills, so go ahead and get those colorful and crazy comfortable heels for women because you WILL be able to make them work with your outfit!