When it comes to snagging luxury fashion at affordable prices, designer outlets are the way to go.
Designer outlets offer an incredible selection of high-end designer clothing and accessories at great prices.
With steep discounts of up to 70% off on designer labels such as Stella McCartney, Saint Laurent, Kate Spade, Calvin Klein, Tommy Hilfiger, and more, there's no better way to get your hands on luxury designer brands.
From luxury online boutiques to world-renowned department stores, here's our edit of the best designer outlet online destinations that offer unbeatable value, style, and convenience.
Best designer outlets online
1. Nordstrom Rack
Nordstrom Rack is a total treasure trove for beauty, home, and fashion.
The ultimate luxury designer outlet online, you'll find even more deals and discounts than you'd find in-store and you'll score big on designer denim, chic footwear, and stylish activewear from brands like MOTHER, Reformation, and Ganni.
And shopping at Nordstrom Rack is a breeze—just browse their wide selection or snag some sweet deals during their sales and promotions, like up to 84% off these gorgeous Givenchy sunglasses.
Don't forget to sign up for their rewards program for additional savings, too!
Nordstrom Rack ships internationally and has a comprehensive return policy. They also have a mobile app for convenient shopping on-the-go.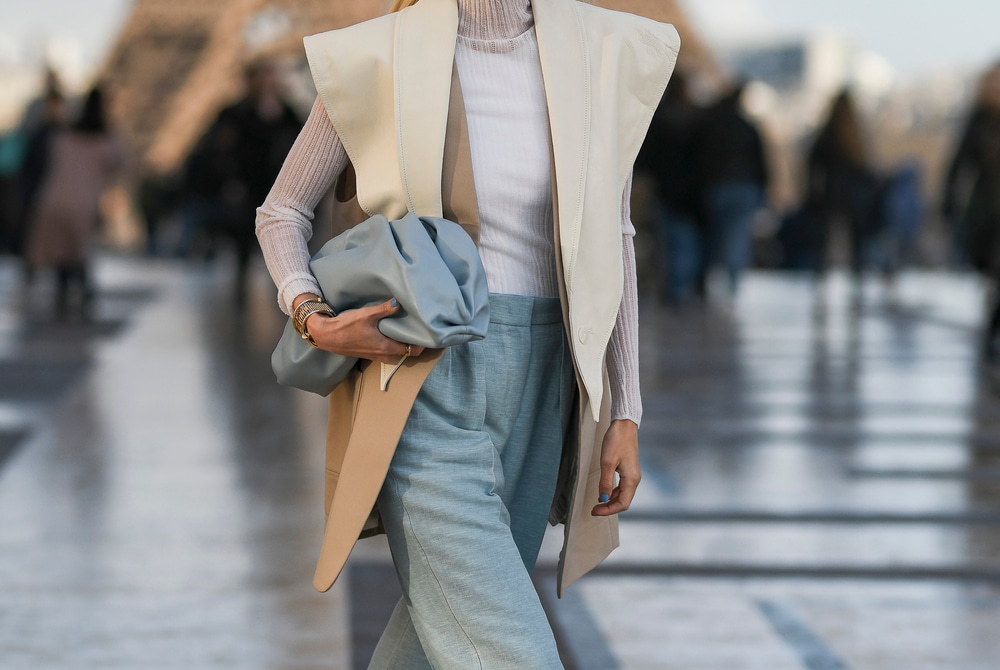 2. Flannels
Flannels is a one-stop shop for all things high-end fashion, with a stunning array of clothing, shoes, and accessories at irresistible discounted prices.
You know that feeling when you're searching for the perfect piece to complete your outfit, and you finally find it? That's what it's like shopping at Flannels.
From timeless classics that never go out of style to the latest, cutting-edge trends…you'll be spoilt for choice with their incredible selection.
Iconic labels like Burberry, Givenchy, and Tommy Hilfiger are all here, ready to elevate your style game.
And if you're craving fresh, contemporary vibes, look no further than Flannels' range of up-and-coming brands, such as Ganni and many others.
Flannels ships internationally and has a customer-friendly return policy.
3. Saks Off Fifth
Courtesy of Saks Fifth Avenue, Saks Off Fifth is a dream come true for luxury lovers on a budget.
This fantastic luxury brands outlet has huge discounts on top brands like Off-White, Rag & Bone, Kate Spade, and Free People, you'll find something that suits your style perfectly.
Saks Off Fifth also often offers exclusive online discounts and promotions, making shopping even more wallet-friendly and you can get an extra 10% off when you sign up to their rewards programme.
They also ship internationally and have a mobile app for an even better shopping experience. Saks Off Fifth is also committed to sustainable practices and has a fair return policy.
4. DSW
Looking for sneakers, dress shoes, or sandals? DSW's got you covered! Their clearance section is a goldmine, with prices up to 60% off regular retail.
Plus, shoppers are treated to exclusive deals and promotions throughout the year.
Sign up for their VIP program, and you'll get free shipping on all your purchases.
5. Otrium
You can score up to a whopping 75% off on select items from sought-after brands like Reiss and All Saints over at Otrium, making it one of the best online destinations for quality fashion at unbeatable prices.
Plus, with new items added regularly, you'll always find something fresh and exciting to add to your wardrobe.
One of the best things about Otrium is how easy it is to use their website. With a user-friendly interface, you can easily shop by designer and filter by clothing type, size, color, and even discount percentage to quickly find what you're looking for.
And if you need a little inspiration, their editorial section is filled with outfit ideas and styling tips to help you create your perfect look.
6. The Outnet
With over 350 designer labels like Alexander Wang, Bottega Veneta, and Isabel Marant, The Outnet is the ultimate for designer apparel.
The designer fashion outlet offers hefty discounts of up to 70% off regular retail prices, and their exclusive in-house label, Iris & Ink, is full of affordable fashion-forward luxury pieces.
7. Neiman Marcus Last Call
As far as premium outlets go, Neiman Marcus Last Call is an excellent destination for designer fashion without the expensive price tag.
With an awesome selection of classic pieces from big names like Burberry, Gucci, and Balmain, there's something for every fashionista at Last Call.
Whether you're after fancy evening wear or daily essentials, you'll bag an amazing deal on top-notch styles.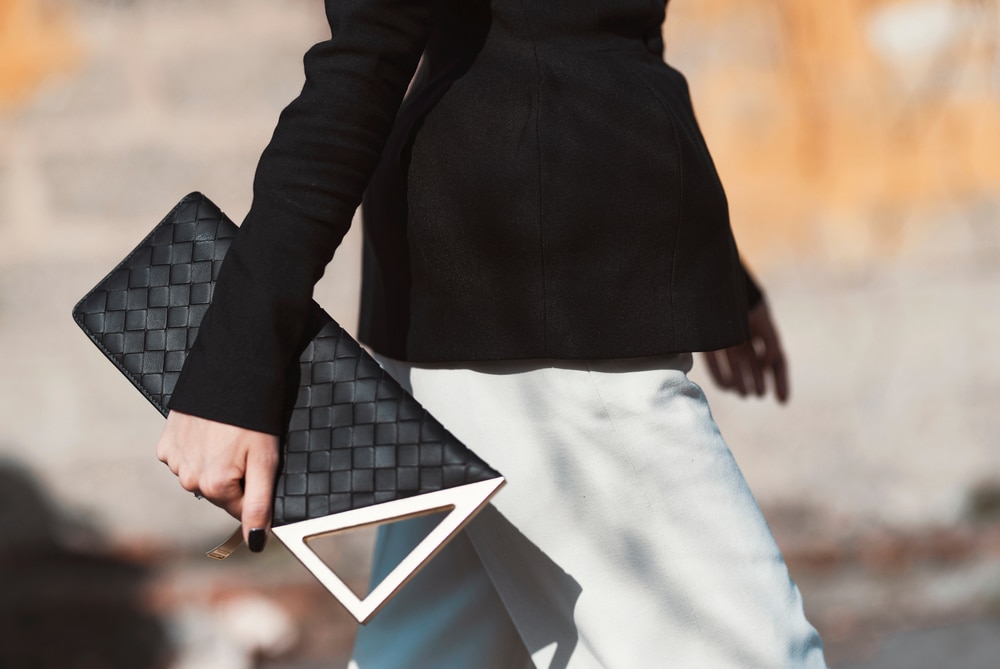 8. RueLaLa
Attention young, affluent, brand-conscious shoppers—RueLaLa's the online retailer that's got your back with up to 70% off retail prices in their "Boutique" sales.
These daily flash sales feature a countdown clock for specific designers, and signing up is always free, so you won't miss a beat.
Shop for women's and men's clothing, kiddie stuff, home decor, travel experiences, and more.
9. Guess Factory
With incredible markdowns on everything from shoes and handbags to clothing, you can score the same luxury styles you'd find in a full-price Guess store for a lot less at The Guess Factory.
And if you sign up for their newsletter, you can get an additional 15% off your purchase!
But the deals don't end there. The Guess Factory has something for everyone, with a wide range of handbags to choose from.
Need a classic tote for work or play? They've got it. Or maybe you're in the market for a stylish backpack or crossbody? They've got those too!
You can also find everything from trendy denim jackets to classic blouses and dresses, all at prices that won't break the bank.
10. Gilt
Born in NYC in 2007, Gilt is a must-visit hotspot for daily deals and is one of the best outlet stores online. With limited-time sales at up to 70% off retail prices, their high-end selection from top designers can't be beaten.
They've got both full-price and discounted merchandise, so you'll definitely find something that fits your budget.
11. J.Crew Factory
From workwear to weekend outfits and everything in between, J.Crew Factory has your back. They offer a fantastic selection of timeless pieces that'll never go out of style.
So if you're on the hunt for a new statement dress or want to refresh your wardrobe basics, J.Crew Factory has what you need at prices you'll love.
12. Giglio
Whether you're a trendsetter or a classic dresser, there's something for everyone at Giglio. From full-price designer items to discounted steals, you'll find the perfect piece to fit your style and budget.
Looking for the latest Max Mara coat to take your winter wardrobe to the next level? Giglio's got it.
Or maybe you need to refresh your workwear wardrobe with some Etro blouses? Giglio's got you covered there too!
No need to worry about breaking the bank, as Giglio offers fashion-forward pieces at prices that won't leave you feeling guilty.
Plus, with a wide range of sizes available, everyone can find their perfect fit.
13. Bluefly
Since 1998, Bluefly's been the go-to designer clothes outlet offering jaw-dropping prices.
Find everything from shoes and handbags to clothing and accessories from luxury brands like Gucci, Prada, Fendi, and Christian Louboutin.
Shopping at Bluefly is a piece of cake with its user-friendly interface and search functionality, and they even have a zoom feature for detailed close-ups.
14. Coach Outlet
Coach Outlet is a treasure trove of amazing deals on classic leather goods, handbags, shoes, and accessories, with discounts of over 50% off regularly and even more huge savings during sales.
Now let's talk about the selection. They have everything from functional crossbody bags to stylish satchels and backpacks, and both men's and women's collections are stocked with a variety of colors and styles. Trust us, you'll be spoiled for choice!
15. Kate Spade Surprise
Kate Spade has earned its place as a household name with its iconic style and bold fashion choices and with Kate Spade Surprise, you can snag your fave brand items at a fraction of the price.
From handbags and accessories to clothing and shoes, you'll discover the perfect piece for your unique style. Fresh deals pop up almost daily, along with special promo codes throughout the year, so you'll save even more on your finds.
16. 6pm
6pm is the online outlet store that's got it all—from shoes and clothing to accessories and more.
Prices start as low as $9 (yes, you read correctly…), and with express shipping options, you'll be rocking your new items in no time!
And, with the latest styles from affordable brands like Under Armour and Columbia, you won't score a better deal anywhere else.
17. Thomas Sabo
Thomas Sabo is the perfect destination for anyone looking to score designer jewellery at affordable prices.
With discounts of up to 70%, you can get yourself or your loved one a luxurious gift at an amazing price.
Their selection includes everything from classic earrings and necklaces to statement pieces like chunky rings and biker jewelry for men and women.
What's more — they offer an extended return policy of 30 days if you're not happy with your purchase.
18. Cruise
And last on our list is Cruise – one of the best destinations for savings!
With incredible pieces from luxury British brands like Alexander McQueen and Vivienne Westwood, as well as on-trend casual wear, you'll definitely find something for your personal style.
Cruise offers the best of both worlds – regular retail prices as well as discounts on designer brands, so make sure to check which part of the site you're on before adding items to your basket.
Top Tips for Getting the Best Deals at Online Designer Outlets
Navigating the world of online designer outlet deals can be a bit tricky. To ensure you get the best discounts on designer goods, make sure you compare prices across multiple online outlet stores.
For example, the same Hermes Mini Kelly bag could be hundreds less on one site versus another.
And don't forget to factor in shipping costs and fees, those can really add up!
Finally, sign up for mailing lists to be the first to know about upcoming deals and follow their social media accounts to stay in the loop on sales and promotions, and you've got to be ready to act fast when you spot your dream item, as discounted designer pieces can sell out in a flash!