So you've got your new flat screen mounted on the wall and now you're wondering what to do with the rest of your living room?
Don't worry, there are plenty of ways to make the most out of this feature without it overtaking the space.
Here are some fab ideas for decorating around a mounted TV that will ensure you have an attractive setup. Let's get started!
1. Fill In Any Gaps: Hang some art pieces or shelves near the TV to fill in any empty spaces and create a more finished look. It'll also give you something interesting to look at when the TV is off.
2. Add Colourful Accents: Another way to draw attention away from the TV is by introducing pops of color around it. This could be done with pillows, rugs or other accessories in bright shades.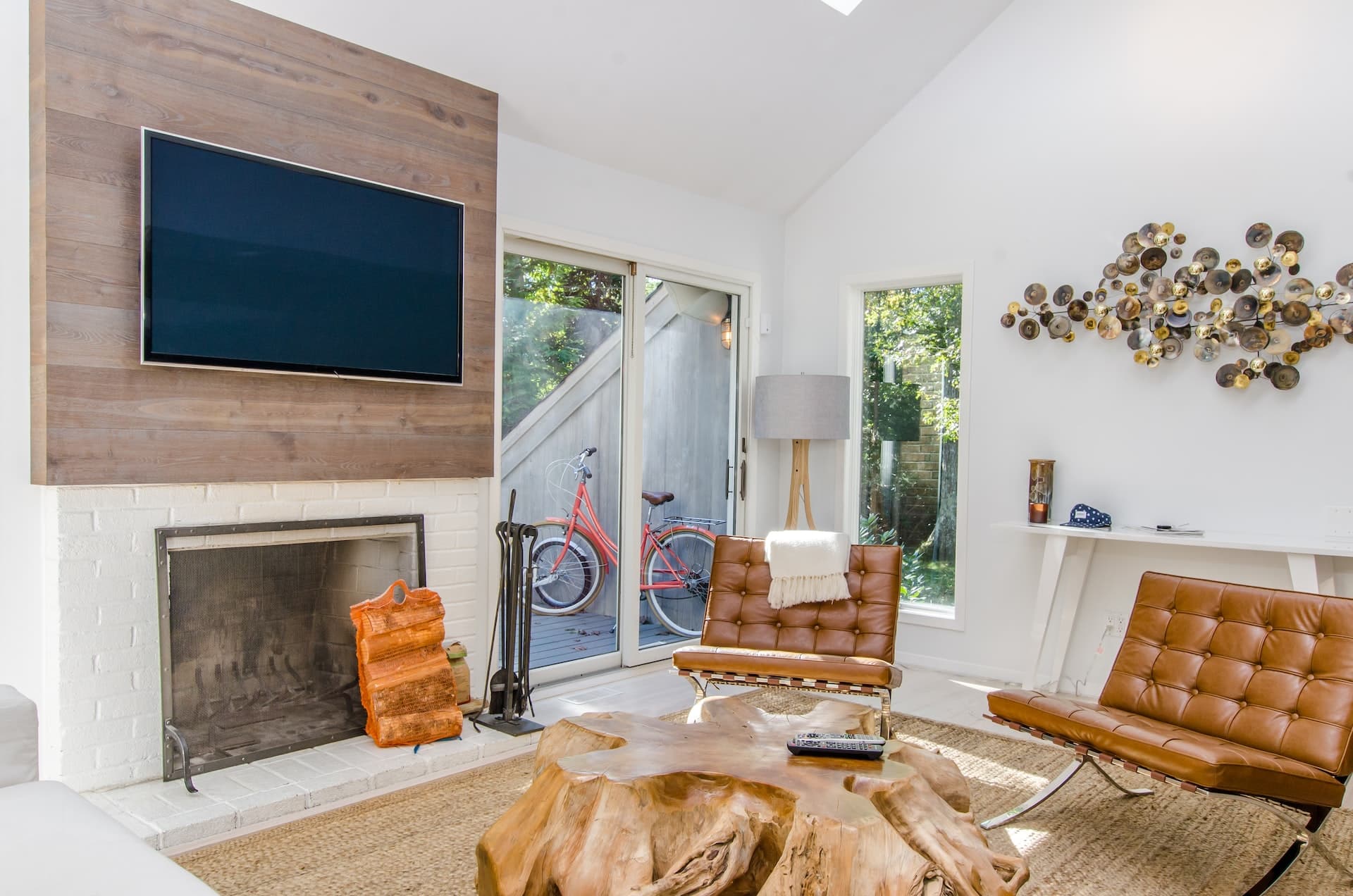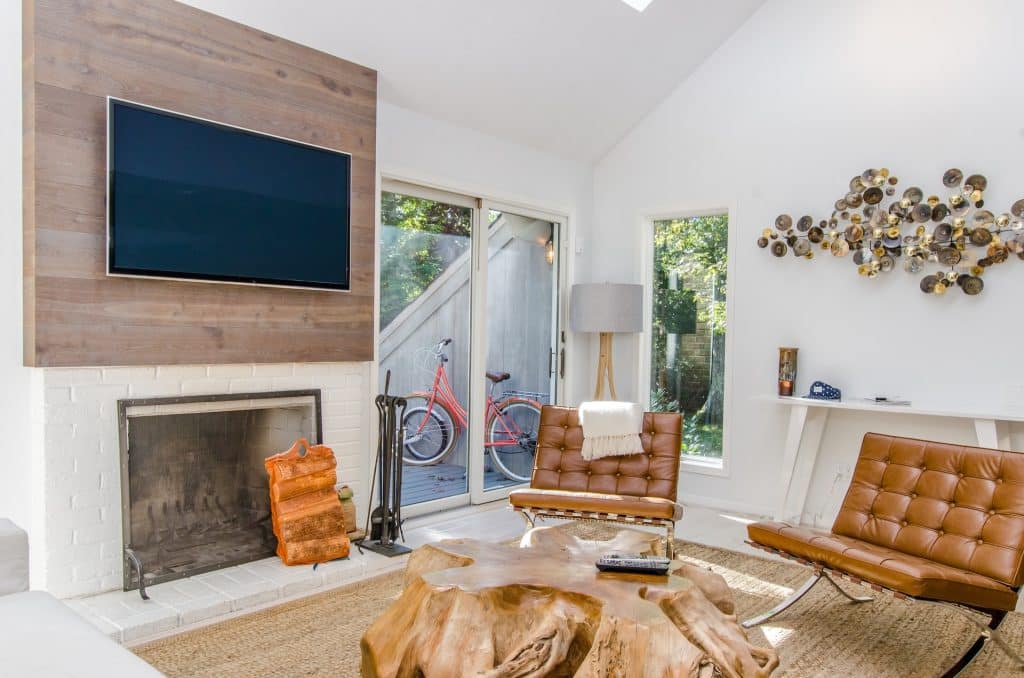 3. Prop It Up: If you don't want to hang artwork right next to the TV, you can always prop up a few framed pictures on small tables or shelves near it instead. This will add some height and dimensionality to the area without taking away from the screen itself.
4. Use Creative Lighting: Ambient lighting is key for creating a cozy atmosphere, so make sure to use lamps and wall sconces around your mounted TV. Not only will this help light up the space but it'll also add visual interest too!
5. Organize With Baskets: Don't let cords and other unsightly objects detract from your living room's aesthetic. Try to use baskets or boxes to store any electronics and clutter near the TV. This way, everything will be neatly tucked away yet still easily accessible.
6. Create a Gallery Wall: Instead of hanging one large piece of artwork near your mounted TV, why not create an entire gallery wall instead? You can mix in pictures, prints and mirrors to give the area more depth and texture.
7. Choose Bold Furniture: When selecting furniture for around your mounted TV, opt for something that stands out. Whether it's an eye-catching sofa or bright coffee table – it'll draw attention towards it instead of the screen! 
8. Soften the Look: If your living room is looking a bit too stark, there are a few ways to soften it up. Hang some curtains around the TV or place plants and other natural elements in the space to make it feel warmer and inviting.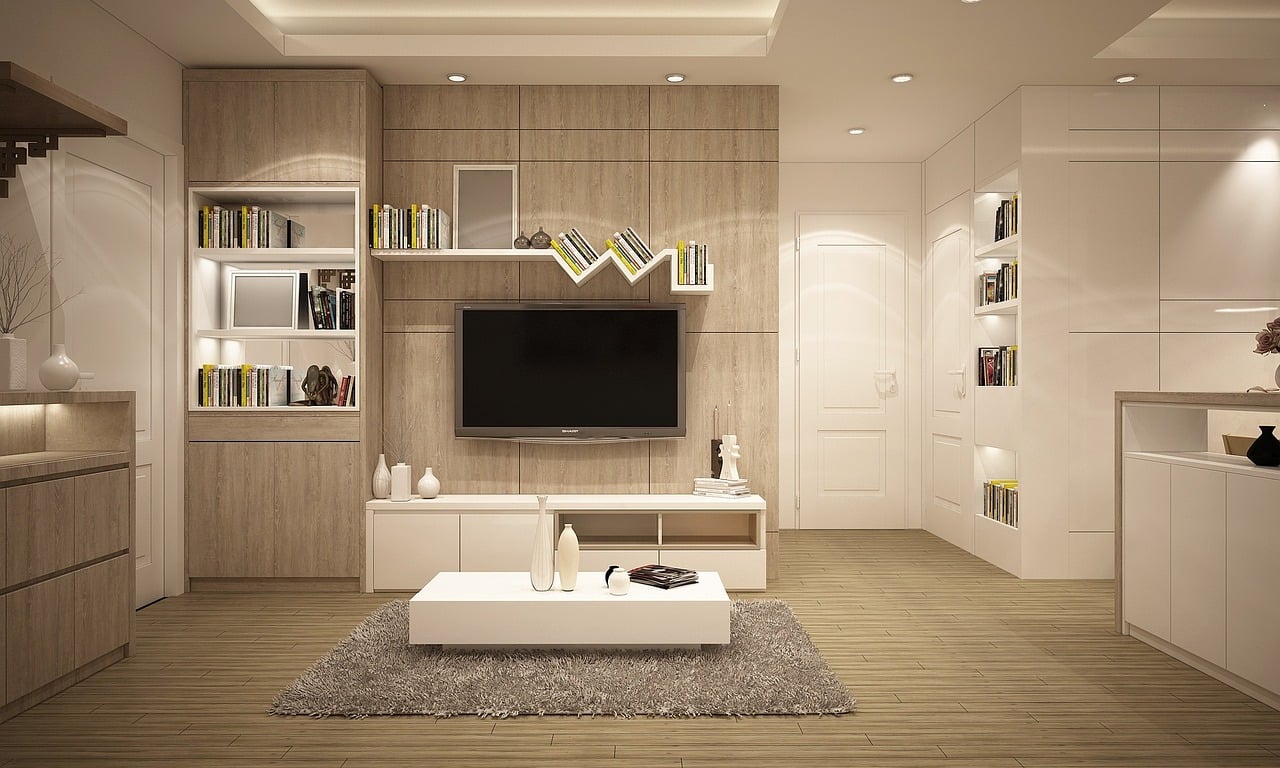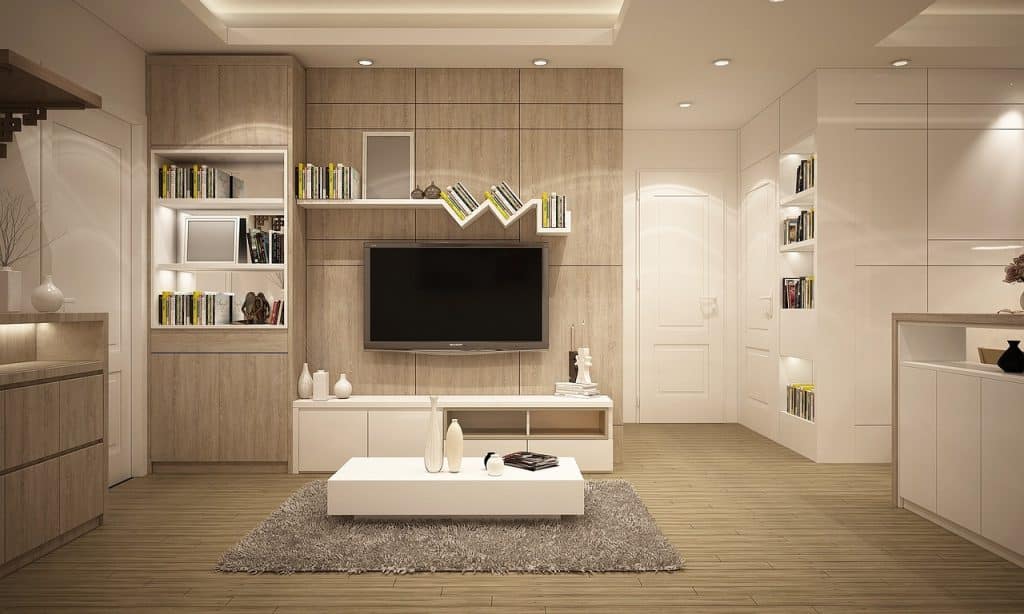 9. Accessorise With Fun Finds: Try adding quirky accessories around your TV wall bracket for an extra touch of personality. This could be anything from vintage cameras to retro-inspired clocks – it'll give your setup an eclectic edge without being overbearing.
10. Incorporate Mirrors: Not only will mirrors help make the space look bigger but they'll also reflect light too! So if you want to make the area appear brighter and more open, add a few of these near the TV.
11. Add a Statement Piece: To draw focus away from the screen, choose a statement piece for your living room – whether it's an eye-catching rug or an abstract sculpture. This will create interest and balance out the area without taking away from the TV itself.
12. Put Up Wallpaper: If you're feeling adventurous, try putting up some wallpaper around your mounted TV! It'll give the space an extra dose of character while still keeping the focus on the feature itself.
13. Mix Textures: When decorating around a mounted TV, don't forget to mix different textures together! Layering in throw blankets, woven baskets or fur rugs will give the area more depth without competing with the screen.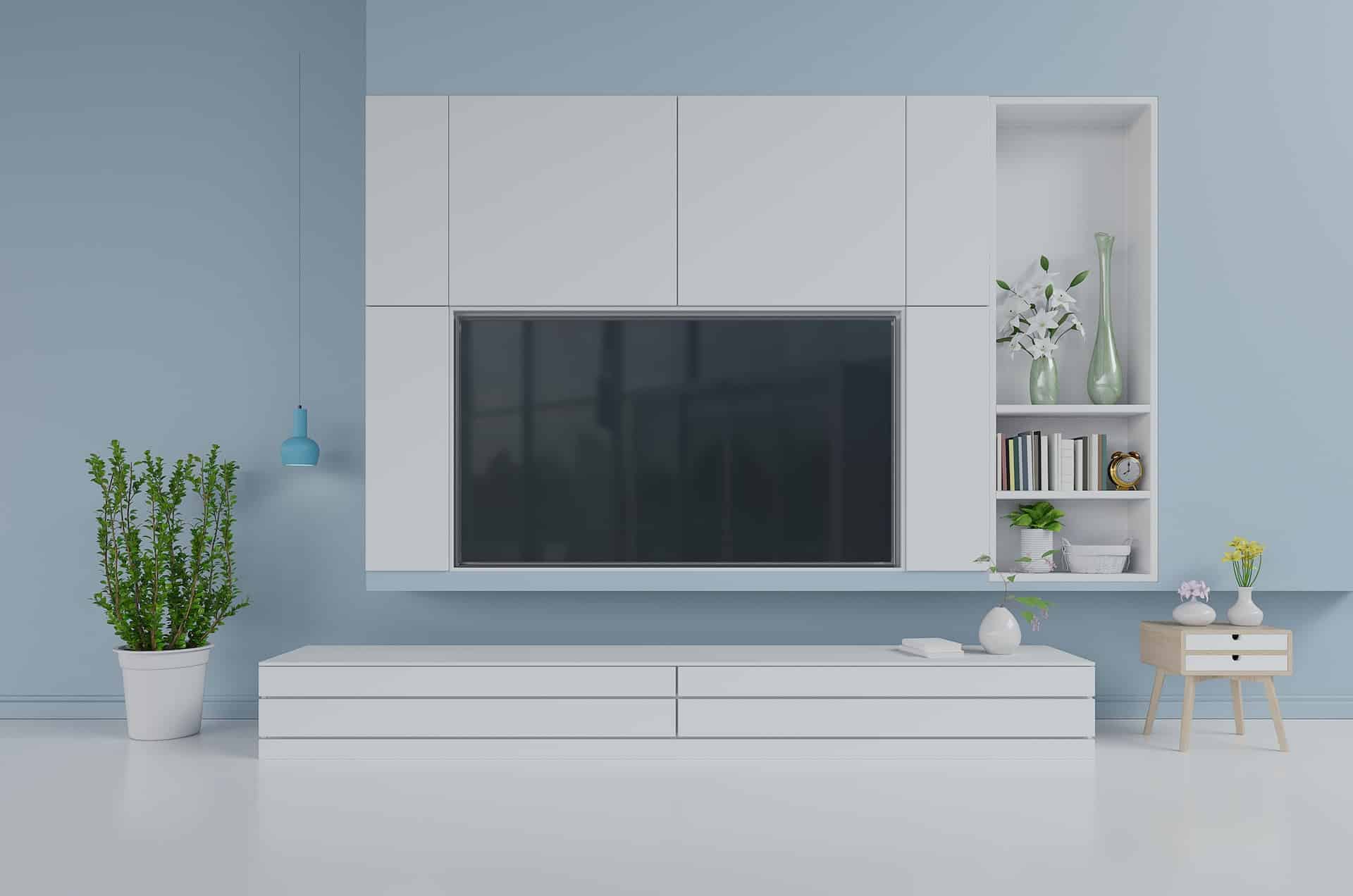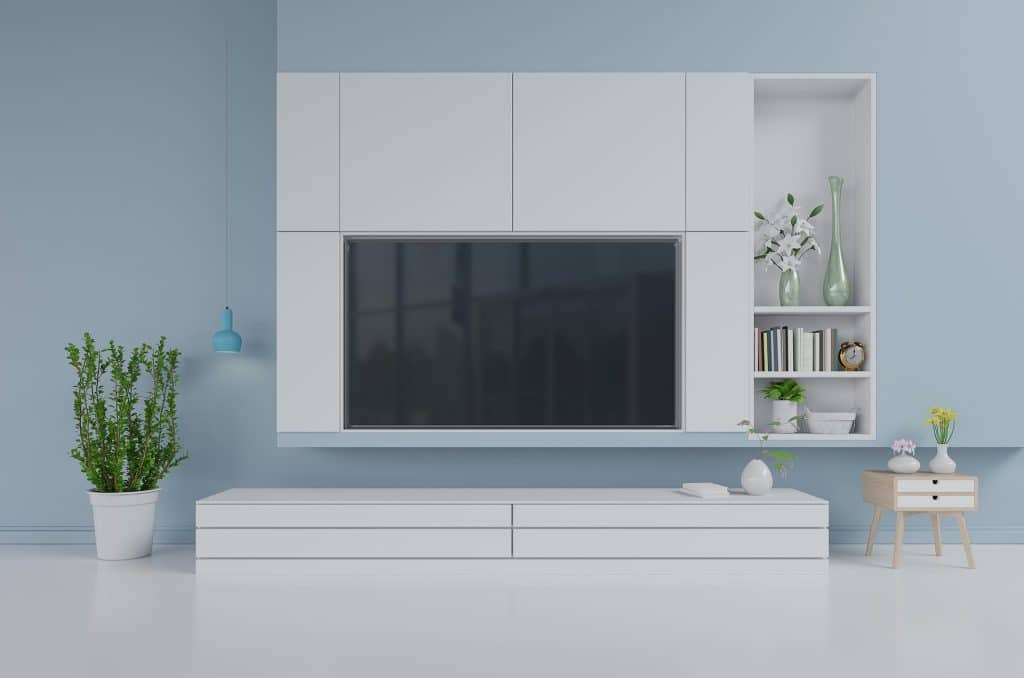 14. Create a Feature Wall: To really take your mounted TV to the next level, make it the centerpiece of an entire feature wall! You can hang up photos, artwork, and other decorative items in symmetrical arrangements around it for an eye-catching display.
15. Move Around Furniture: You don't have to keep all of your furniture in one place – why not mix things up and move them around? This will create more negative space in the area which is great for making any living room look bigger. Plus, you'll be able to find new perspectives for watching movies or shows too!
16. Paint It Out: Painting one wall behind your TV with a bold color or pattern is an easy way to add impact to the space without overwhelming it. Just be sure the paint complements other colors in the room so that everything ties together nicely.
To conclude…
In a nutshell, no matter which of these ideas you choose, you're sure to create a beautiful living room around your mounted TV. Have fun with the process and don't be afraid to experiment! A few small changes can make a huge difference!