You're lying in bed on a Friday night, scrolling through your phone and wishing you had something fun to do. You try calling friends, but no one is free, and the thought of going out alone fills you with dread.
Now, it can be all too easy to get into habits of doing the same, mundane activities on Friday nights.
You might end up just watching tv and eating pizza, or continue scrolling through social media until you start to feel low.
But what if we told you there were plenty of ways to make sure you don't end up bored on a Friday night.
We've compiled a list of 27 fun things to do on a Friday night. Whether you're looking for something relaxing or an exciting adventure, there's something here for everyone!
1. Do a coloring book
Coloring book aren't just great for passing the time on a Friday night but they provide long-term benefits such as improved focus and concentration.
Not only that, coloring is pretty calming and is proven to reduce stress.
Because when you color, you focus your attention on the present moment and stay in the moment, which can be a meditative experience that helps you forget about your worries and escape into a creative world.
There are plenty of coloring books available online and in stores that cater to adults, so you can find the perfect one for your interests.
Choose from detailed designs or abstract shapes, and it's up to you to bring the page to life however you wish.
2. Have a Movie Marathon
There's nothing quite like a good old-fashioned movie marathon to help you unwind on a Friday night.
No matter what mood you're in, whether it's for a heartwarming rom-com, an action-packed thriller, or a classic drama, here's how to have the ultimate movie night by yourself.
Want to make your movie marathon extra special? Choose a fun theme like '80s classics, romantic comedies, or superhero movies. This will make it easier to select your films and keep your night cohesive.
And hey, it's a fantastic reason to wear your themed pajamas!
Make sure you're prepared for a night of ultimate comfort by gathering plenty of blankets, pillows, and snacks.
Chances are you'll want to watch your favorite movie, but why not try a movie that you wouldn't normally watch.
You might be surprised by how much you enjoy it!
Now, for the moment you've been waiting for movie recommendations! For rom-com lovers, we suggest watching classics like When Harry Met Sally, The Proposal, and Crazy Rich Asians.
Action movie enthusiasts might enjoy Die Hard, The Matrix, or John Wick. And for those who appreciate a classic drama, The Godfather, Forrest Gump, and Shawshank Redemption are must-see films.
3. Do a Workout Routine
We understand, after a long week, the last thing you want to do is work out on a Friday night. But wait, hear us out! Working out can actually be the perfect way to de-stress and unwind.
One way to make your workout fun is to have a dance party. Crank up your favorite music and dance like nobody's watching.
If dancing isn't your thing, yoga is also a great option. It can help you relax and improve your flexibility. There are many free yoga videos available online that you can follow along with in the comfort of your own home.
Give it a try and see how your mind and body feel afterwards.
Looking for a more intense workout? A great cardio session can get your heart pumping. Create a circuit of cardio exercises like jumping jacks, high knees, and burpees.
Do each exercise for 30 seconds to a minute, then rest for 30 seconds before moving on to the next one. You'll be sweating and feeling great in no time!
4. Enjoy a Virtual Concert
Virtual concerts are perfect for a solo Friday night in. There's loads of virtual concerts out there, so you're sure to find one that matches your musical preferences.
Take a look at sites like Billboard, which offer current lists of virtual concerts and livestreams.
For an even more immersive experience, dress up as if you were attending an actual concert and make it feel more authentic.
5. Embrace Your Inner Artist with Painting and Drawing
Painting and drawing are fantastic ways to express yourself and relax after a busy week.
If you're new to the world of art, start with a basic sketch or a paint-by-numbers kit. These kits include everything you need to create a stunning piece of art and are perfect for building your skills without feeling overwhelmed.
For those with more experience, experiment with various mediums and techniques. Watercolors, acrylics, and oils each have unique qualities, and you can achieve impressive results by mixing them.
Paint or draw something that inspires you, be it a breathtaking landscape, a portrait of someone special, or an abstract design. The sky's the limit!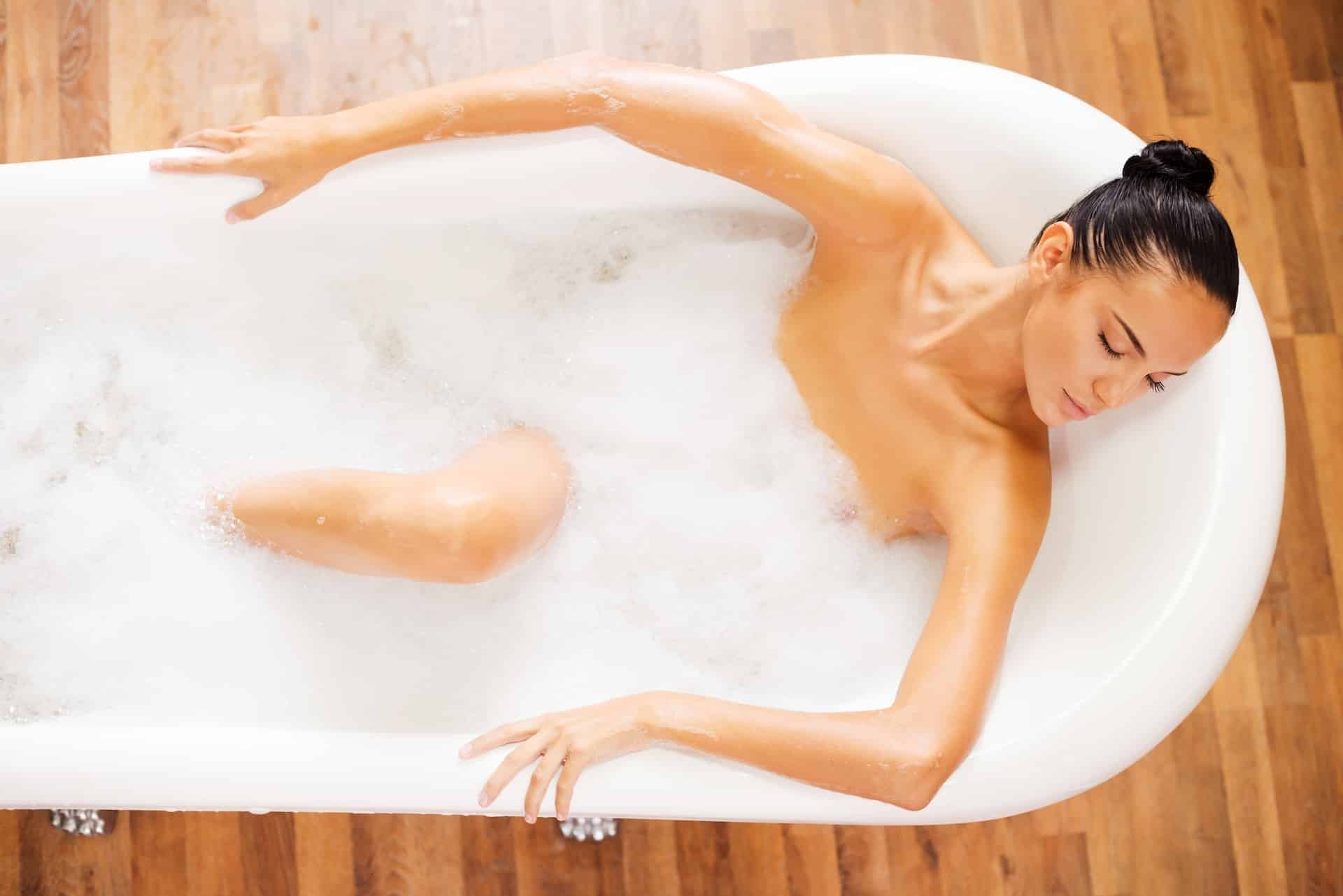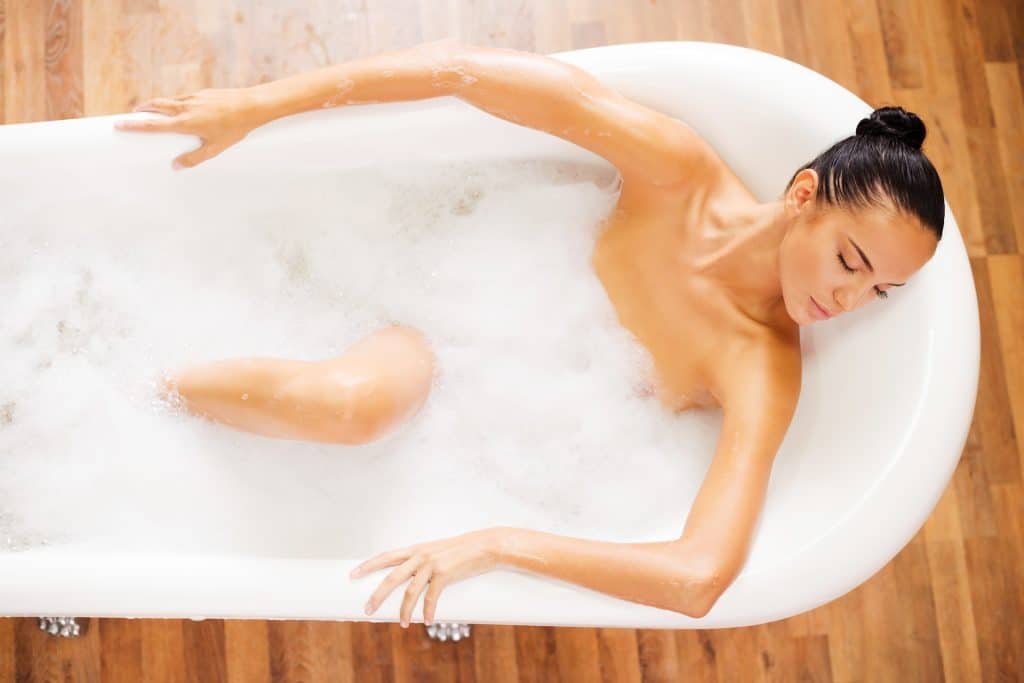 6. Indulge in an At-Home Spa Night
There's no better way to enjoy quality time than with a soothing spa night. Create your own at-home spa experience with just a few simple ingredients.
Begin by filling your tub with warm water and bubbles, and toss in some essential oils or bath salts for an added touch of luxury.
Next, apply a face mask to clean and refresh your skin. Buy a pre-made mask or make one using items from your pantry, such as honey, avocado, or oatmeal.
Spread the mask on your face and let it sit for 15-20 minutes as you bask in your bubble bath.
Set the mood by lighting some candles and playing tranquil music while you wait for the mask to do its job. Use this time to pamper yourself with a manicure or pedicure or lose yourself in a book or magazine.
After your bath, rinse off the mask and apply your go-to moisturizer to lock in hydration. You'll feel relaxed, rejuvenated, and ready to tackle the weekend.
7. Create a Cozy Blanket Fort and Read a Book
When you're in the mood for a relaxing night in, why not create a cozy blanket fort and enjoy a good book? It's the perfect way to unwind and have some much-needed alone time. Here's how to do it:
Choose a space in your home, such as your living room, bedroom, or spare room, where you can create your blanket fort.
Gather some blankets, pillows, and sheets to make your fort. Drape the blankets over chairs, sofas, and tables to create a cozy space.
Add some fairy lights or candles to create a warm and inviting atmosphere.
Grab a great book or choose something new to read.
If you need some book recommendations, check out this article on the best books of the 21st century.
8. Have a Dance Party in Your Living Room
Who says you need a crowd to have a dance party? Play loud music and let yourself go!
Make it even more fun by dressing up in your favorite outfit and putting on some makeup.
Set up some decorations like fairy lights, balloons, and streamers to create a party atmosphere in your living room. Add a disco ball or a strobe light for an extra touch of fun.
9. Play Video Games
Whether you're playing with friends online or solo, get lost in a different world and have some fun. Be warned, you could find yourself still up at 2am playing video games, they're SO addictive.
Check out virtual reality games for an immersive gaming experience. Grab a headset and explore new worlds, battle enemies, solve puzzles, and much more.
10. Write in a Journal or Start a Blog
Writing in a journal or starting a blog can be therapeutic and can help you reflect on your thoughts and feelings.
Not sure where to start? There are plenty of online resources and communities that can help you get started with journaling or blogging.
There's writing prompts and inspiration on social media platforms like Instagram and Pinterest, or you can join online writing groups and forums to connect with other writers and get feedback on your work.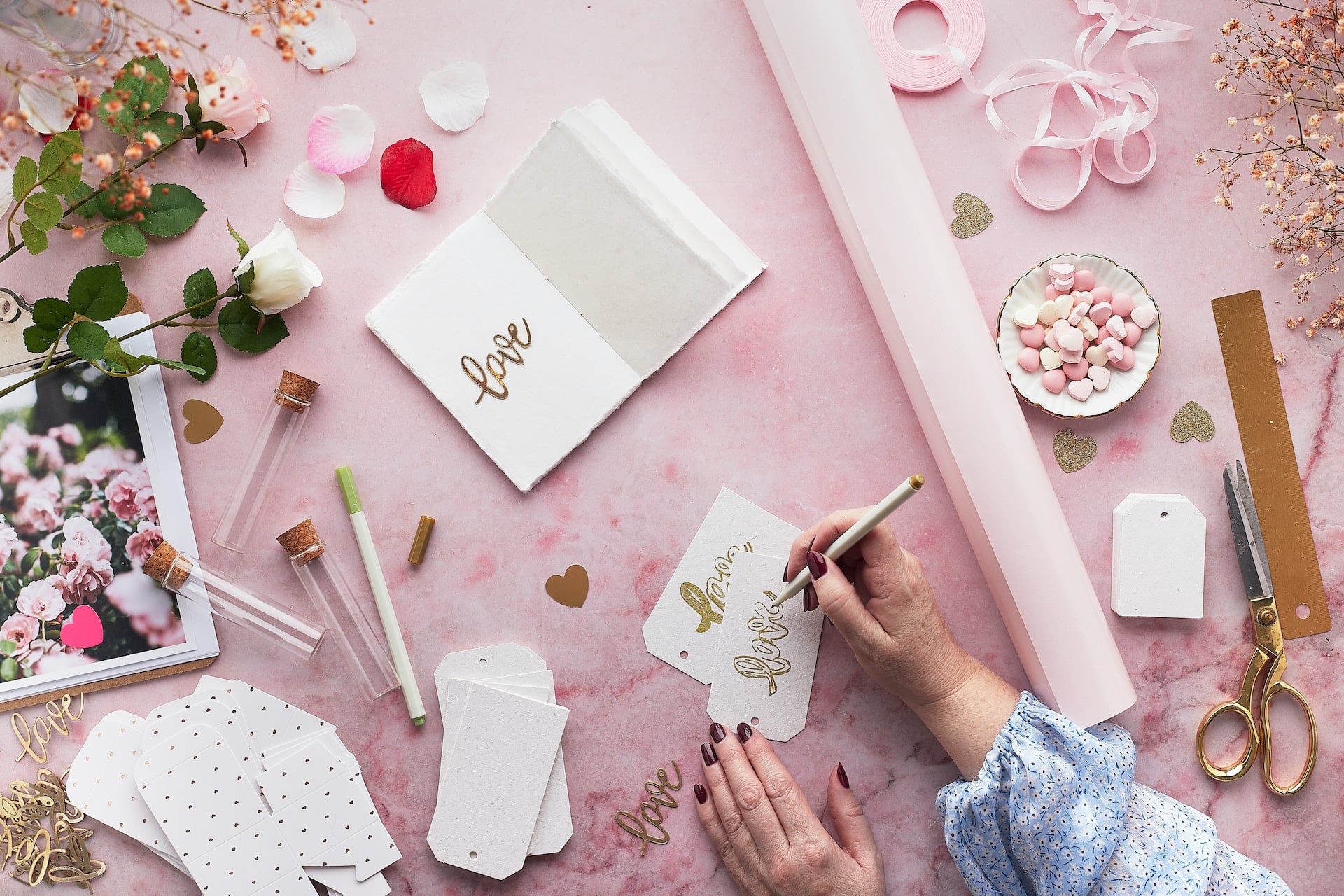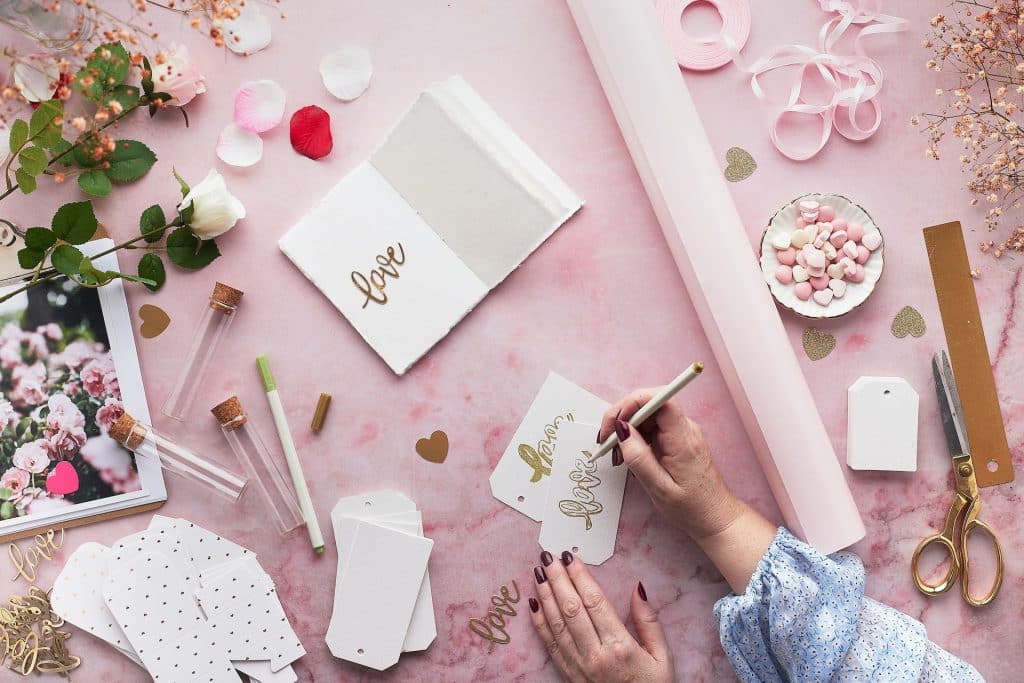 11. Have a DIY Night and Make Something Crafty
Not only is crafting a fun way to pass the time, but you'll have a one-of-a-kind item to show off to your friends and family! Get started with these ideas:
Make your own candles. Choose your favorite scents and colors and create a relaxing atmosphere in your home.
Decorate your own phone case. Use paint, stickers, or even glitter to make your phone case unique and personalized.
Make your own bath bombs. Combine baking soda, citric acid, and essential oils to create a luxurious bath experience.
Paint a canvas. You don't need to be an artist to create a beautiful painting.
12. Sing Karaoke
Who says you need to go out to sing karaoke?
Find karaoke versions of almost any song on YouTube, and there are even karaoke apps you can download.
Choose songs you know well and feel comfortable singing and sing with confidence and have fun! No one is judging you.
13. Take a Scenic Drive
If you're feeling restless on a Friday night and need to clear your head, try going for a scenic drive.
Take a route you haven't explored before. Look up scenic drives in your area, or simply head out and see where the road takes you.
Create a playlist of your fave songs, pack some snacks and drinks, and enjoy the ride.
14. Solve a Puzzle or Crossword
Want a relaxing activity that will also challenge your mind? Consider solving a puzzle or crossword. These activities can be done alone and are perfect for a Friday night in.
There are many different types of puzzles and crosswords to choose from, so you're sure to find one that suits your interests and skill level.
One great thing about puzzles and crosswords is that they can be done at your own pace. Take your time and enjoy the process, or you can challenge yourself to finish it quickly.
Either way, you'll have a sense of accomplishment when you're done.
15. Have a Virtual Happy Hour with Friends
Connect with your friends virtually and enjoy a drink together from the comfort of your own home.
There are plenty of video conferencing apps that allow you to have a virtual happy hour. Zoom, Skype, and Google Meet are just a few examples.
To make your virtual happy hour even more fun, consider playing some games or asking each other some fun questions.
There are plenty of virtual happy hour games and conversation starters online. For example, Let's Roam has a great list of virtual happy hour questions that will break the ice and keep the conversation flowing.
16. Watch a TED Talk
Friday nights don't have to be all about partying and socializing. Sometimes, it's nice to just stay in, relax, and learn something new.
Watching a TED Talk is a great way to do just that. Not only will you be entertained, but you'll also expand your knowledge and gain a new perspective on various topics.
With the vast selection of TED Talks available, you're sure to find something that piques your interest.
Browse through the most popular TED Talks of all time or the most popular TED Talks of the year to see what others are watching.
17. Create a Vision Board or Set Goals for the Future
Feeling stuck or unsure about your future? A Friday night alone is the perfect opportunity to reflect on your goals and aspirations.
One way to do this is by creating a vision board. A vision board is a visual representation of your goals and dreams. It can help you clarify your vision and stay motivated to achieve your goals.
You'll need a few supplies such as a poster board or cork board, magazines, scissors, glue, and markers. Start by flipping through magazines and cutting out images and words that inspire you.
Then, arrange the images and words on the board in a way that feels meaningful to you.
18. Have a Dinner Party For One
Even if you're cooking a homemade meal for yourself, making something special can be a lovely way to spend a Friday night.
Try new recipes, experiment with different spices and flavors, or challenge yourself with new techniques.
If you need some inspiration, check out some of our must have cookbooks such as Lerato Foods, Kelis, or Greggs Italian Family Cooking.
To make the experience even more enjoyable, have a candlelight dinner and enjoy your delicious meal with an amazing bottle of wine. Even better you could have an indoor picnic instead.
19. Write a Short Story or Screenplay
Feeling particularly creative? Why not try your hand at writing a short story or screenplay? Whether you're an experienced writer or just starting out, this can be a fun and rewarding way to spend your evening.
Start by brainstorming ideas, and jotting down any interesting characters, settings, or plot points that come to mind. Once you have a basic concept, begin fleshing out your story or screenplay by creating an outline or storyboard.
This will help you organize your thoughts and ensure that your story has a clear beginning, middle, and end.
Next, start writing! Don't worry about making it perfect – the most important thing is to get your ideas down on paper. Set a timer for 30 minutes or an hour and see how much you can write in that time.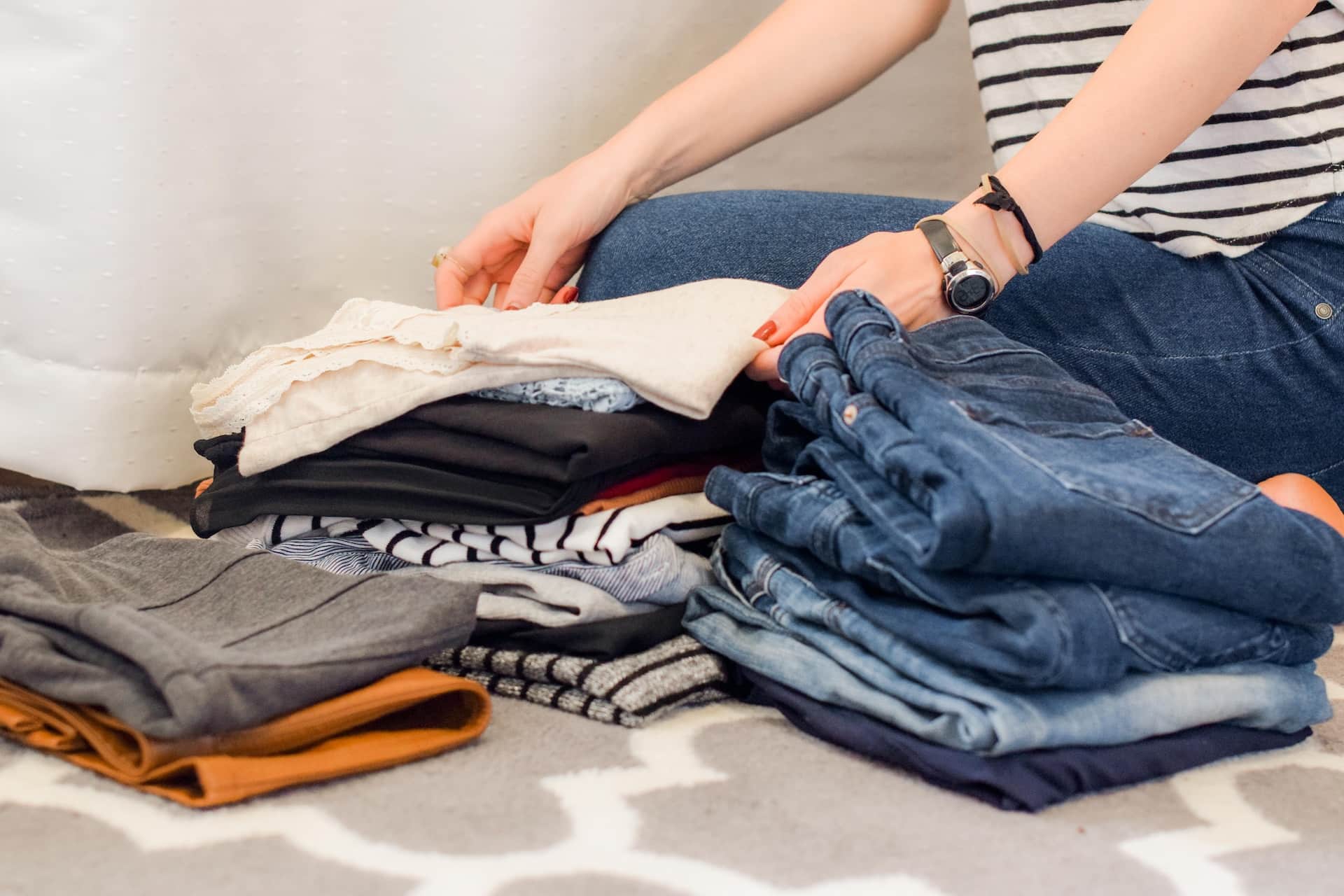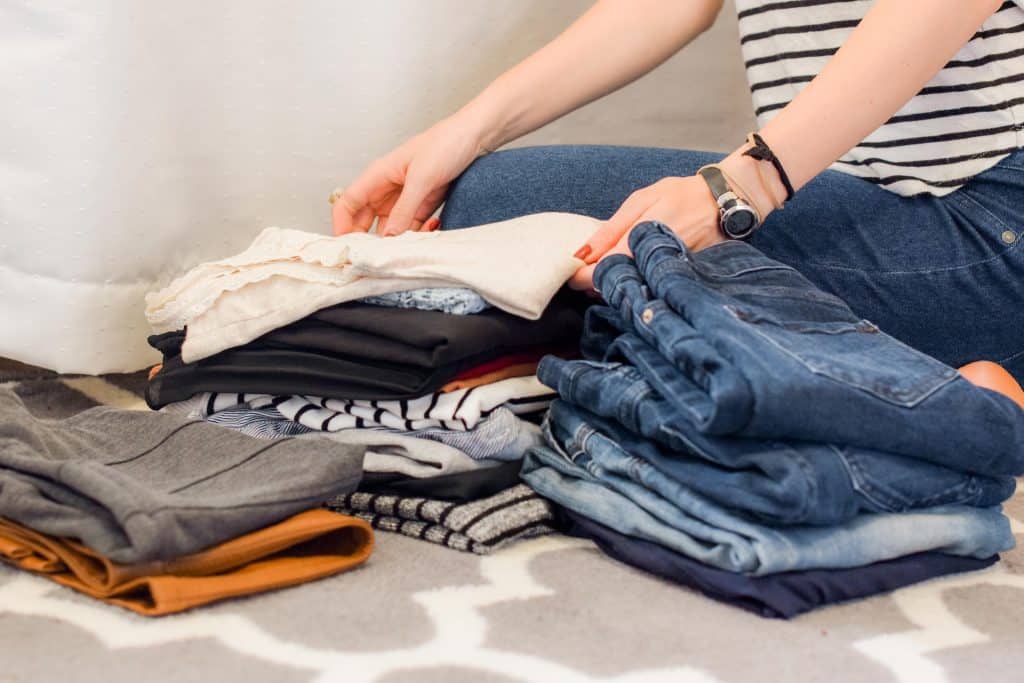 20. Organize Your Closet
Organizing your closet will give you a sense of accomplishment. Do a Marie Kondo and begin by decluttering your wardrobe.
Sort through your clothes and donate or sell items that you no longer wear or that don't fit you properly.
Categorize your clothes by type, like tops, pants, dresses, and skirts and organize them by color or season.
21. Listen to a Podcast or Audiobook
There's a podcast or audiobook for everyone, whether you're into true crime, comedy, self-help, or anything in between.
Not sure where to start…check out some of the most popular podcasts and audiobooks of all time.
Good Housekeeping has a great list of the 40 best podcasts to listen to right now, which includes a range of genres from comedy to true crime, storytelling, cooking, and even celebrity interviews.
Self.com also has a list of 15 podcasts and audiobooks that are perfect for commutes, but they're just as great for a solo Friday night in.
Forever35 is a popular podcast hosted by wellness enthusiasts and writers Kate Spencer and Doree Shafrir. Each week, they discuss self-care questions and topics with a special guest. It's the perfect way to wind down after a long week.
22. Learn a New Language or Skill Online
Want to expand your horizons and learn something new? Why not try learning a new language or skill online? There are so many resources available, making it the perfect time to start.
There are many websites and apps that offer language courses, from beginner to advanced levels. Some popular options include Duolingo, Babbel, and Rosetta Stone.
These platforms use interactive lessons, quizzes, and games to help you learn a new language at your own pace.
If you're interested in developing a new skill, there are also many online courses available.
Sites like Coursera, Udemy, and Skillshare offer courses in everything from coding and graphic design to a cooking class and photography.
Many of these courses are self-paced, so learn on your own schedule and expand your knowledge while improving yourself in the process.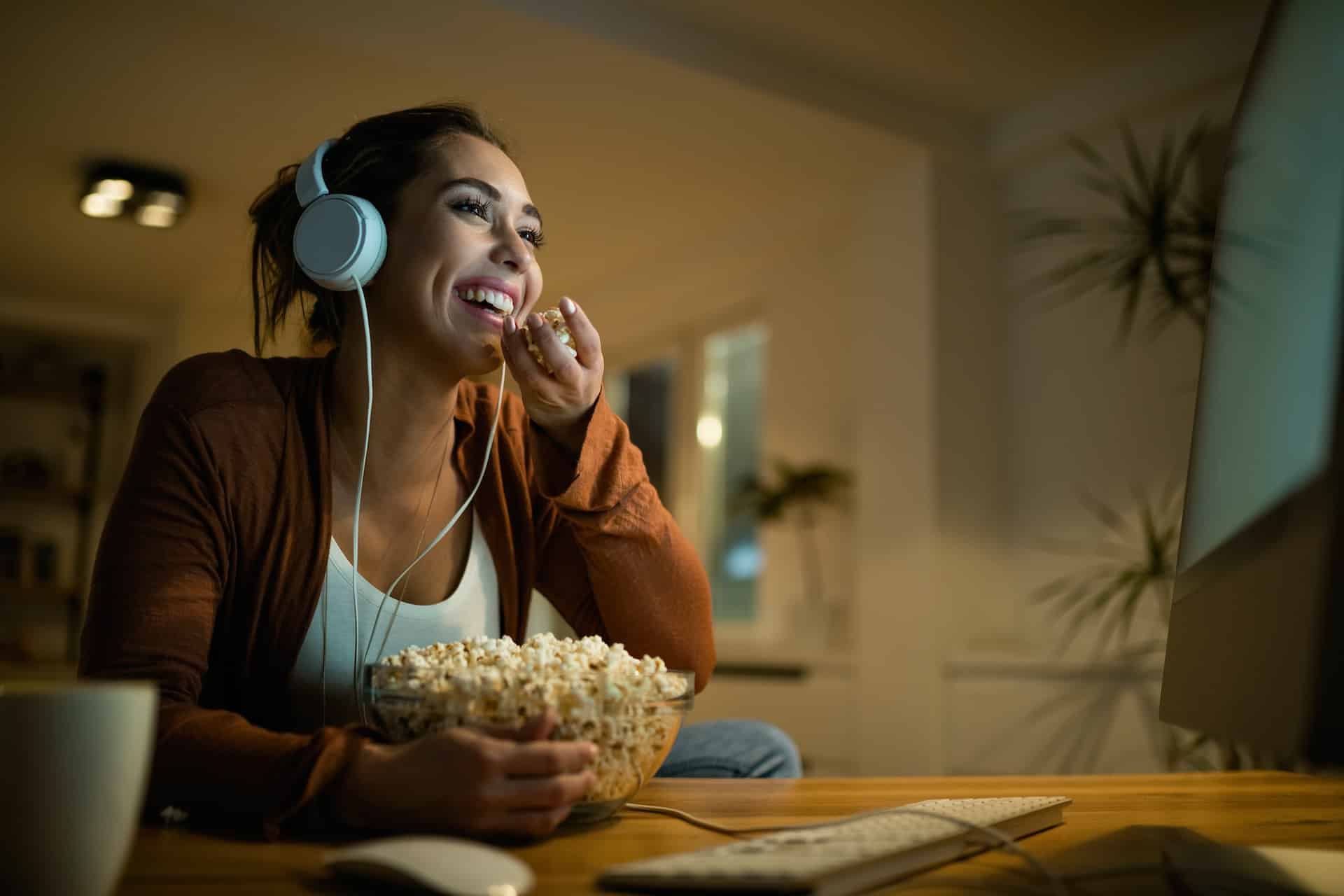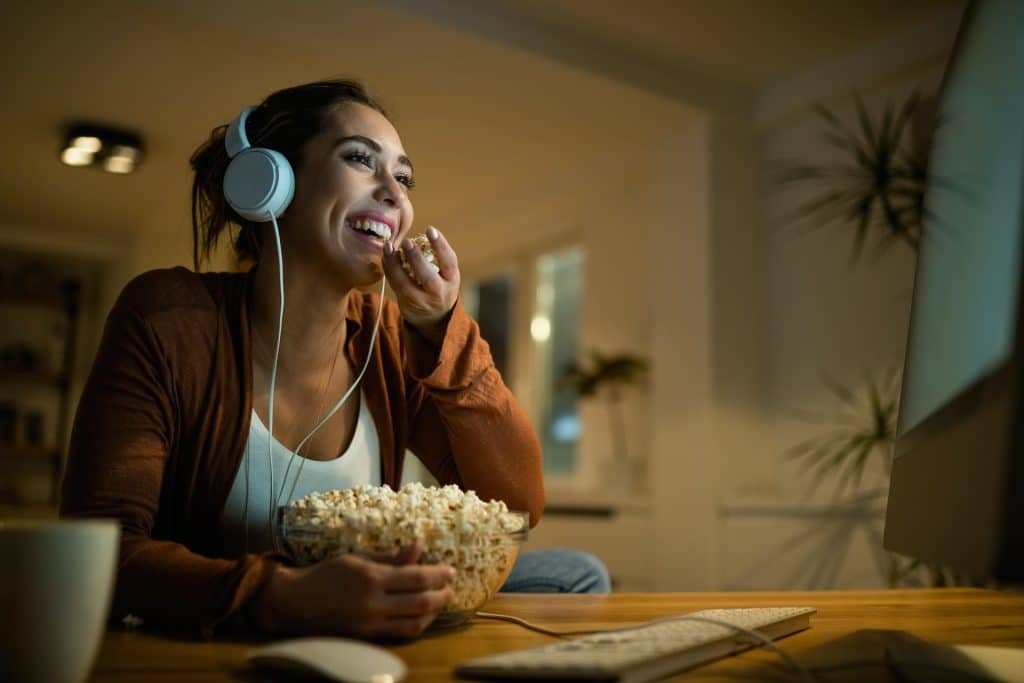 23. Watch a Comedy Special or Funny YouTube Videos
Avoid Friday night boredom by having a good laugh! Laughing is one of the best ways to boost your mood and relieve stress.
You can curl up on the couch with some popcorn, a cozy blanket, and enjoy some laughs.
There are plenty of comedians with specials available on streaming platforms like Netflix, Hulu, and Amazon Prime.
You can also find hilarious clips on YouTube from your favorite TV shows, late-night talk shows, and stand-up comedians.
Also try searching for some "best comedy specials" or "funniest YouTube videos" lists online.
24. Get Creative and Write Poetry or Fiction
Writing is an effective way to express yourself and get your creative juices flowing. There are many online resources available that can help you get started with poetry prompts and creative writing exercises.
Write about anything that interests you, from your personal experiences to your wildest dreams.
Writing can be a therapeutic activity that can help you process your emotions and feelings. It can also be fantastic to improve your writing skills and explore your imagination.
Consider joining a writing group or taking a writing class. This can provide you with feedback and support, as well as help you improve your skills.
25. Create a Scrapbook or Digital Photo Album
Scrapbooking is a fun and creative way to preserve your memories. It's a perfect activity to do alone on a Friday night. All you need is a scrapbook, some photos, and a few supplies like glue, stickers, and decorative papers.
If you prefer a digital option, create a photo album using your computer or smartphone. Many free online tools and apps can help you create beautiful photo books.
Choose from different layouts, add captions, and customize the design to your liking.
Creating a scrapbook or photo album can be a therapeutic activity that helps you reflect on your past experiences and appreciate the people and moments that matter to you.
26. Go Stargazing
To have the best stargazing experience, you need to find a spot away from city lights where the stars are visible.
Once you've found the perfect place, bring a blanket or a camping chair to sit on and make yourself comfortable. If you want to get a closer look at the stars and planets, take a telescope or binoculars.
Download a stargazing app on your phone to help you identify constellations and planets.
It's a fantastic way to learn more about what you're seeing and to appreciate the wonders of the night sky.
27. Declutter your home
Want to feel more relaxed and energized? Declutter your home. It'll do wonders for your mental state.
Approach decluttering with a plan. Start by sorting through items and deciding what you want to keep and what needs to be thrown away.
Gather boxes or bags for trash, donations, and things that need to be put away somewhere else. You can even make a list of tasks as you go so you don't forget anything important.
Once everything is organized and sorted, it's time to start cleaning. Vacuum the floors, dust off surfaces, and wipe down any messes you might find.
Finishing up with a neat and tidy space will make it much easier to relax on Friday night and just enjoy your own little sanctuary!