[noskim]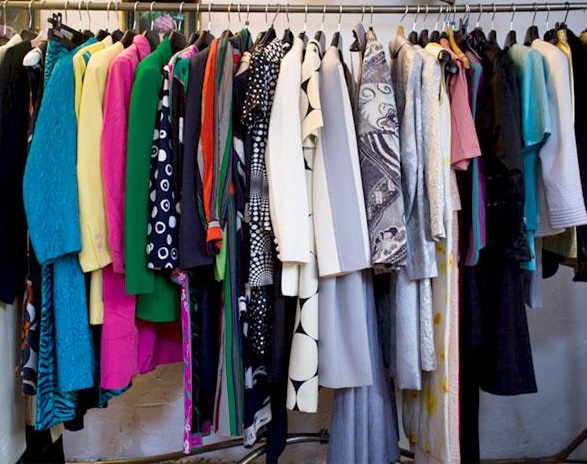 So, the ridiculously long winter is over, which means we should all set aside some time to make that much-loved winter to summer wardrobe transition. It's one of the highlights of our year, and we aren't ashamed to admit it either; we love an organised wardrobe!
You might also use this aforementioned cleaning period as the perfect opportunity to rid your wardrobe of the unwanted clothes you know in your heart of hearts you will never, ever wear again. Not only does it free up a lot of much-needed wardrobe space, but it can also make you a few bob if you decide to sell the pieces you spent your hard-earned money on.
Selling clothes and accessories has never been easier, and we all know that online marketplace eBay is one of the fastest, easiest, and safest ways to do so. There are still a few questions and doubts about eBay though, especially from a seller's point of view, and we're here to clear up one of the most popular burning questions… shipping!
Once you decide how much to sell your beloved item for, you then need to work out how much it's going to cost you to get your eBay delivery lucky winning bidder – but how on earth do you calculate this? Will it be expensive? How do you know it will get there on time? What happens if they're out when it gets there? So many questions, but shipping with Royal Mail seems to take care of everything for you.
You can head to the website and work out how much your package is going to cost even before going to the post office, which means you offer a fair and accurate price for the buyer – after all, no one really wants to spend a fortune on postage.
If you want peace of mind that the parcel has arrived at its destination safely, the tracking service that comes with recorded delivery is your best bet. Even if the winning bidder isn't home to collect or sign for their parcel, they can pick it up at one of the 1400 Delivery Offices across the country – pretty convenient. There are hundreds of reasons why Royal Mail is your go-to service when it comes to selling your clothes and accessories on eBay.
[/noskim]
This post appeared first on MyFashionLife.com. We claim no credit for any images posted on this site unless otherwise noted. Images on this website are copyright to their respectful owners and credited to the original source where possible.