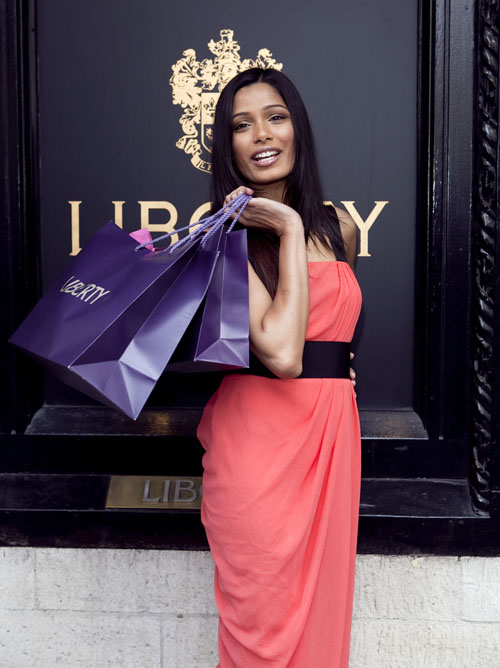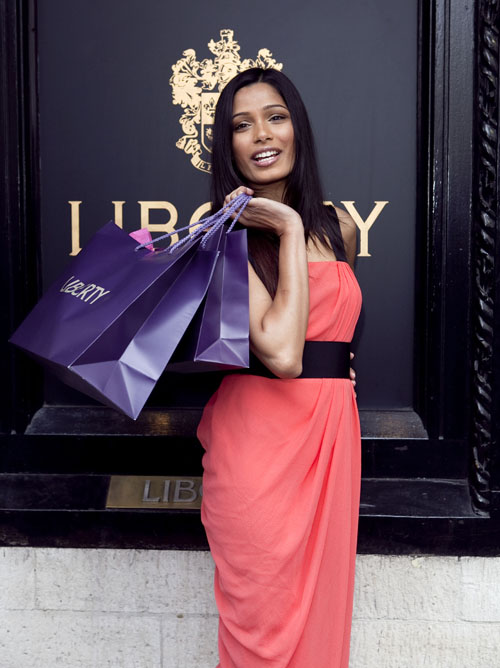 Slumdog Millionaire star Freida Pinto is fast becoming one of our favourite fashion lovelies. She seems to ooze effortless style and always gets it right. Chosen to reopen Liberty of London on Sunday, Freida looked gorgeous in a Dries Van Noten gown and Jimmy Choo shoes, not forgetting the obligatory Liberty of London clutch.
The Liberty Renaissance has got us fashion lovers all of a flutter, it is the department store. Forget Barneys or Bloomingdales, forget Harrods or Selfridges. Liberty is where it's at. Quirky collections, fabulous layout and the best afternoon tea. The store has just had a revamp, which is what Frieda's big day out was in aid of. We've been waiting six months for the store to be unveiled and it doesn't disappoint.
Freida was taken on a guided tour by the big boss, CEO Geoffroy de la Bourdonnaye. This is a big deal for the twenty-four year old. Especially as it was Slumdog Millionaire director Danny Boyle who took her there for the first time:
"We were in Soho for a press junket. I'm delighted to see how beautiful it looks after its renaissance. I especially love the scarf and women's International rooms.
And she proved herself even further as a true fashionista, as she left with a pair of the highly covetable, highly gorgeous Nike Liberty Blazers, oh how I want them!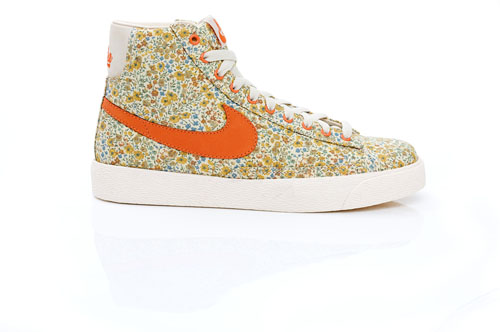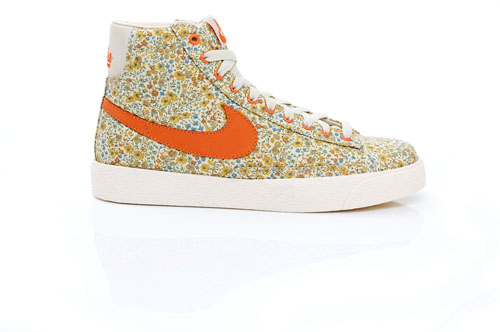 Are you loving Freida's chic style?