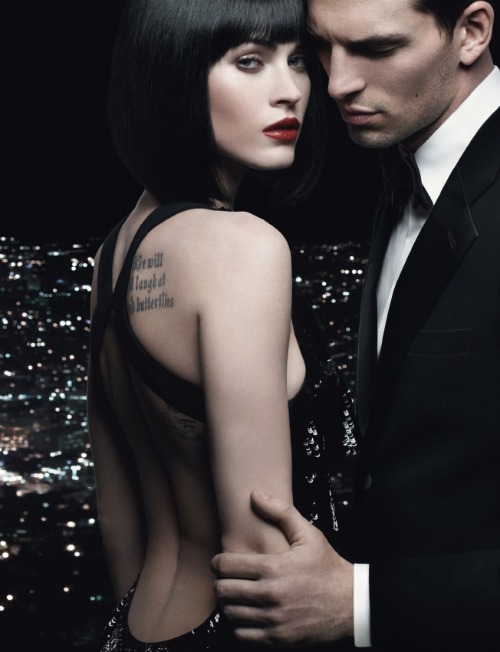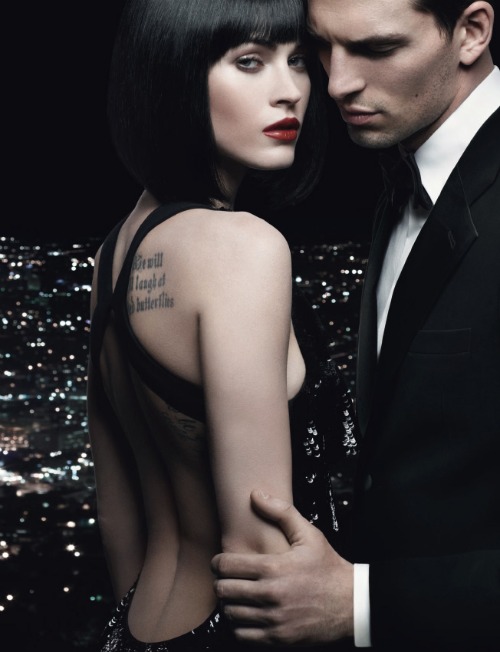 As the face of Giorgio Armani Cosmetics– not to mention Emporio Armani Underwear and Armani Jeans– it would appear only natural for stunning actress Megan Fox to front the brands latest Armani Code campaign. And front it, she most certainly has. With the exclusive advertising campaign premiering this month, we predict plenty of men drooling at the sight of the fantastic Fox.
Dressed in a gorgeous Armani sequin gown -naturally- Megan looks somewhat different with that black cropped hair-do, but her perfect red pout, immaculate porcelain skin and piercing blue eyes, remind us why we've all come to know and love her signature look.
The soon to be revealed print and television campaigns were shot in a glass iron villa amidst gloriously sunny L.A, but there's not a drop of the golden good stuff in sight in these images, oh-no, it's all about the dark and mysterious with this new seductive batch of pictorials.
The ads tell an impressive tale of a man and woman who are searching for something they cannot identify; they fight the attraction, but slowly surrender to the captivating power of seduction- nice touch Armani.
But fear not, the sexually empowering story continues on with the release of Armani Code Sport for men in June- phew!
For more information on Armani Code and to buy online visit www.giorgioarmanibeauty.co.uk