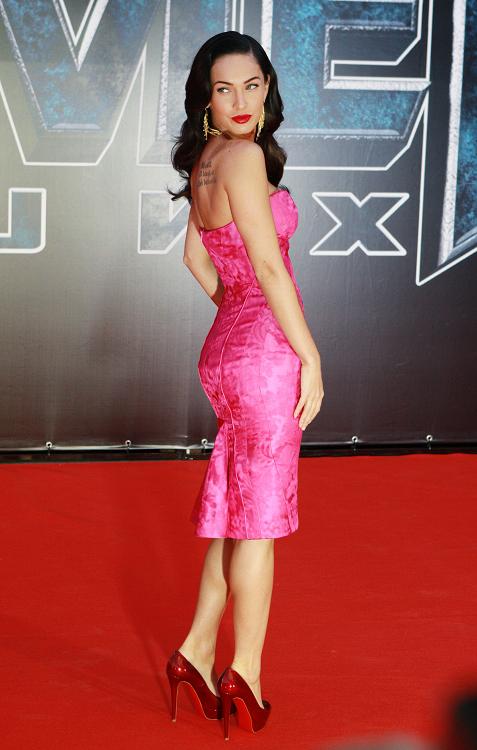 Ooh, Emporio Armani has designed a new dress inspired by the strapless fuchsia Giorgio Armani Prive number Megan Fox wore to the Moscow premiere of Transformers 2.
The new design comes after blockbuster beauty Megan Fox was named as the next face of Emporio Armani Underwear and Armani Jeans over a month ago, taking over from Victoria Beckham.
The dress, which, judging from Armani's sketch is the spitting image of the Giorgio Armani Prive dress that Megan Fox wore on the red carpet, has just landed in Emporio Armani stores nationwide (in time for the festive season), and is set to sell at $980 (around £600).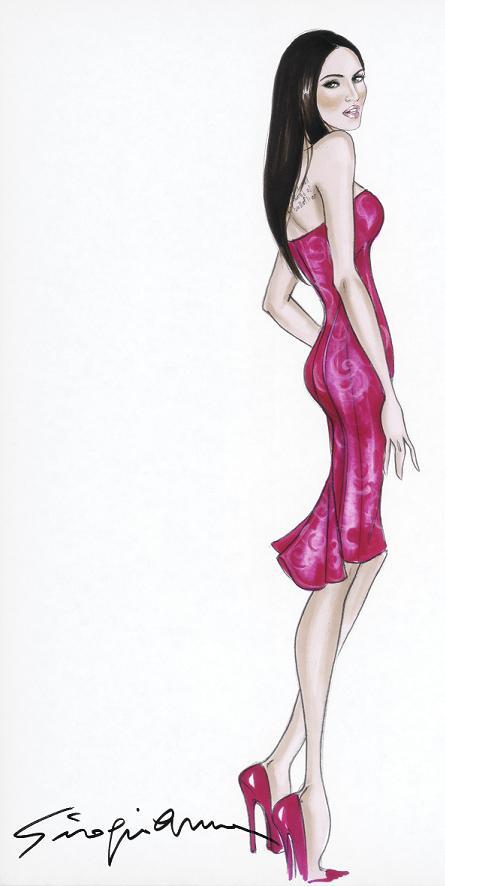 This is the latest in a string of events that link the actress du jour and Armani together; she was front row at his Prive show, he snapped her up to front Emporio Armani next season, she wore a Prive dress to her movie's premiere, and now he's designed a dress based on that one she wore. BFFs, perhaps?
Meanwhile, shooting has already taken place with Fox for her SS10 campaigns where the actress will appear across billboards and ads clad in Emporio Armani Underwear , something tells us those images will be sizzling.