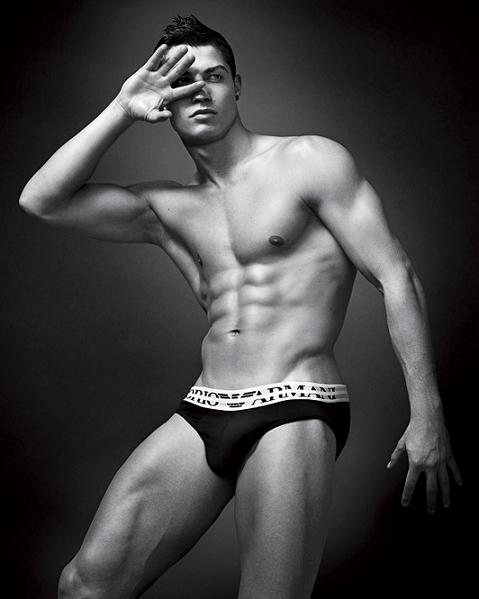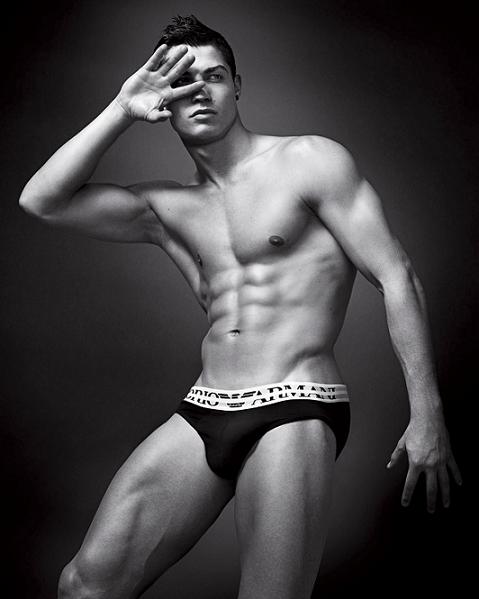 Holy Hermes, look what we woke up to this morning (not literally, of course); the first shots of Cristiano Ronaldo for Emporio Armani Underwear and Armani Jeans have arrived.
Hot on the heels of Megan Fox's sizzling Armani ads come the Cristiano Ronaldo for Armani campaigns , and we're not sure we've ever seen a six-pack like it.
Shot on location in Madrid by legendary duo Mert Alas and Marcus Piggott, the Portuguese footballer , who replaces David Beckham as the face of the brands , doesn't leave much to the imagination as he poses in the smallest of pants flexing his tightly-toned abs.
"Cristiano is a great looking man with the perfect physique of an athlete, said Giorgio Armani. "For me, he is the essence of youth , spontaneous, exciting, a real maverick. It is for his energy that I have chosen Cristiano to become the new face of Armani Jeans and Emporio Armani Underwear , for his youthful, exciting and yes, sexy, attitude.
And Cristiano wasn't complaining about his new role, either.
"I am very flattered to be asked to represent Armani; Giorgio Armani is a legend in the fashion world and I have long been a fan of his work, he said. "I am very pleased with the pictures we have done together – they are certainly striking and are full of an attitude and spirit that I can relate to.
Not to blow your own trumpet or anything, Ronaldo (though we must admit, you do have a point).
The campaigns will be splashed across magazines and major billboards in fashion's favourite cities come February.