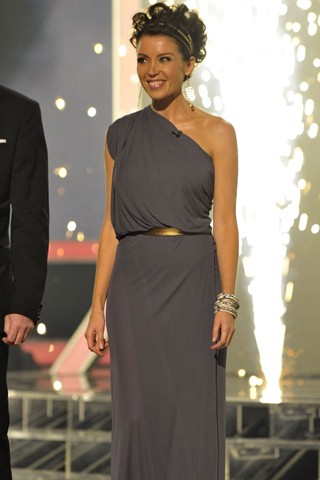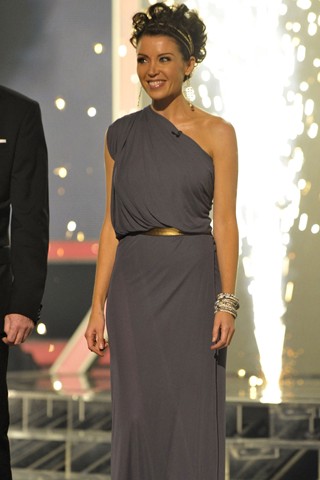 A few years ago the words Dannii Minogue and style icon would never have appeared in the same sentence, but recently she's been upping the stakes and rivalling Cheryl Cole to the top style spot on this year's X Factor (especially with that Osman number).
The slate-grey grecian dress she chose to wear for Saturday's X Factor final was a hot hit, and the man responsible was none other than British designer Osman Yousefzada.
"I adapted one of my dresses for her. When she put it on the colour was so great on her. The dress is all one piece and the dress is held together with the leather belt, which makes it look effortless, but there is a lot of clever cutting, he told Vogue UK.
Describing her style as "amazing , very cool and easy, not trying too hard, just chic, effortless glamour, Osman added, "I made a few dresses for her and she said she was going to wear this one at the final… I wasn't really watching it, then I got glued. Didn't we all.
But Dannii Minogue isn't the only star he's been designing dresses for. The London based designer behind the timeless Osman designs has been making pieces for Cate Blanchett, who's just the woman he'd like to see in his clothes.
"I would love to dress Cate Blanchett. I was an usher at the Albery Theatre when I was a student, and she was in David Hare's Plenty. Watching her play every night selling ice creams was a pure joy. I am making some pieces for her at the moment," he said.
If that doesn't work out, Osman, we're always here.
[Images]