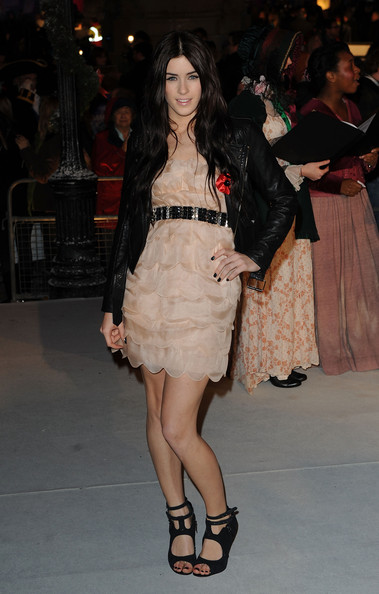 Britain (and the rest of the world) seems transfixed with the X Factor and their hopefuls, but one girl in particular from this year's show has caught fashion's eye (and it's not Cheryl Cole or Dannii Minogue): Lucie Jones has been snapped up by Select Model Management.
So whilst the 19-year-old from Wales , who was booted out several weeks before the final , may not have the X Factor where the show's concerned, it seems the folk over at Select Models think she's got what it takes to make it as a model.
"As soon as we saw Lucie, we recognised she had a great look, Chrissie Castagnetti, co-founder of Select Model management, told Vogue UK. "As her confidence grew and her personality came through, we knew we wanted to work with her. We're looking forward to unleashing her great potential.
Not bad going for a girl who, until a few months ago, was completely unknown.
"It's been a brilliant year, says Lucie. "I was very flattered to even be considered by Select. I love fashion, I love beauty and I love singing, so to be able to model alongside my music is the best Christmas present ever. I can't wait to get going next year.
Apparently she'll be doing her professional photoshoot with the company in the New Year, ready to make her move into the industry. Eyes peeled, then.