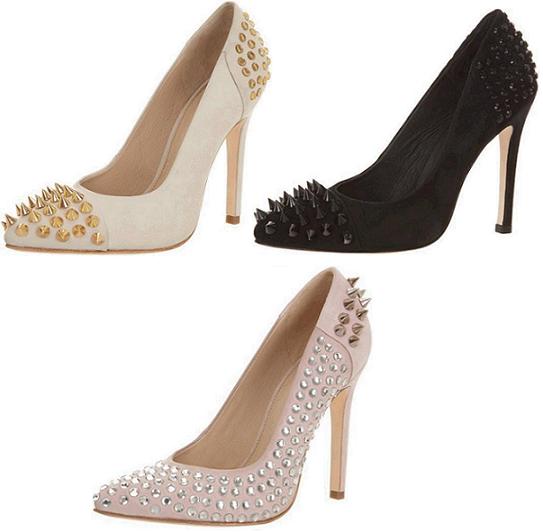 Following months of fashion whispers and rumours, London-based Louise Goldin has confirmed she's launching her first line of shoes this season with none other than Topshop.
The British designer , who's futuristic knitwear pieces have landed her on every London fashionista's radar , is among those of-the-moment designers who currently collaborate with the high street hot spot, and now the shoes are set to become a much-anticipated extension.
The style savvy are already coveting the shoes, which were first seen on Goldin's SS10 catwalk in September, so with news that they're set to arrive in selected Topshop stores on February 5th, fashion fans will be racing to grab a pair in time for the next round of London Fashion Week.
Speaking of her shoes, which are available in three designs (studded toe and diamonte heel in black, studded toe and diamonte heel in cream and gold, and a reverse design in rose with crystal), Goldin explained: "The pastel colours and stones represent opulence and glamour. The studs give the shoes a very 'cool', tough edge.
Her first footwear collection will go on sale next month for £150, and as with most Topshop concessions, we're predicting a sell-out.