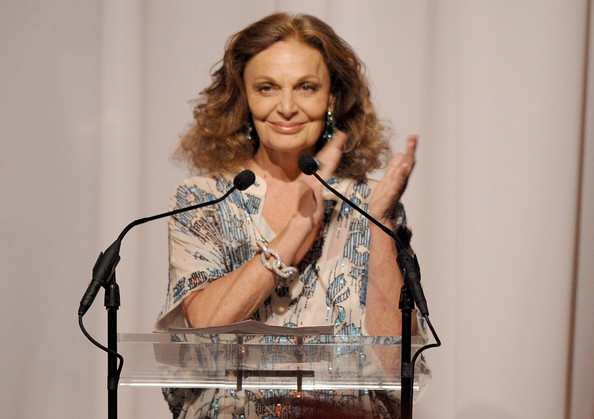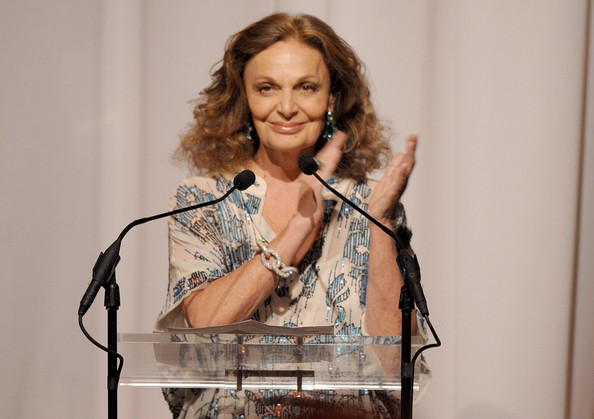 She's a force to be reckoned with, alright: her long-time sidekick Nathan Jenden may be leaving his creative position, but that's not stopping Diane Von Furstenberg from keeping her fashion ball rolling , she's launching the DVF awards.
As CFDA president, Diane's renowned for helping young American designers achieve their potential, but her new awards are set to celebrate women whose vision has changed the lives of ladies around the world.
"Women never cease to impress and inspire me," she said, "and I am very happy to create these Awards to honour and reward their leadership and dedication to the advancement of women."
And it's not just a title the honourees will receive , each winner will get $50,000, aimed to help them sustain and expand on their humanitarian efforts, as well as a prize presented at an annual ceremony, Vogue UK reveal.
On March 13 at the United Nations, DVF will welcome her first four women to receive the awards. Only two have been named so far: Sadiqa Basiri Saleem, who established a learning centre in Afghanistan, and Danielle St. Lot, Haiti's minister of commerce, industry, and tourism – both of whom are from Vital Voice network. A third yet-to-be-named American woman will receive the People's Voice award, as voted for by the public here, and the fourth will be announced on the night.
"These are women who have shown the courage to fight, the power to survive, and the leadership to inspire," Diane added.
Exciting. Who said girl power was dead?