Last Updated on 19th February 2010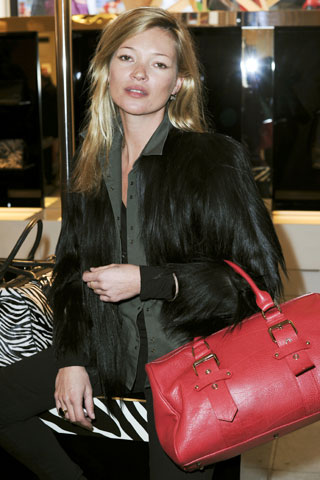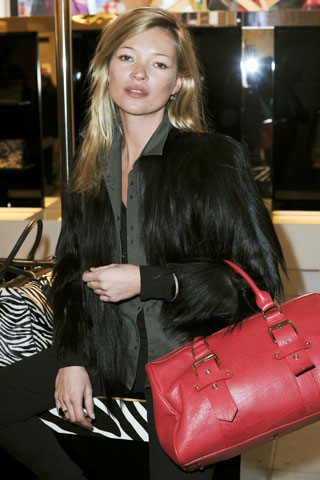 Following her latest design endeavour, Kate Moss made a personal appearance yesterday at London's Selfridges to launch her Longchamp handbag line.
The low key affair marked Kate's first public appearance , before she took to the Fashion for Relief runway , since the death of her dear friend Alexander McQueen. She was, in fact, scheduled to unveil her designs in London last Thursday but the event was cancelled in the wake of the sad news.
Inspired by her own handbag collection, Kate's first collection for the luxury label includes designs, in her own words, "for every occasion, based on three themes, according to Vogue UK: Rock 'n' Casual, Rock 'n' Travel and Rock 'n' Glam.
No doubt as soon as she sports her favourite, the fash pack will follow.
Kate Moss' capsule collection for Longchamp is available at the Selfridges Concept Store now until February end.
[Images]