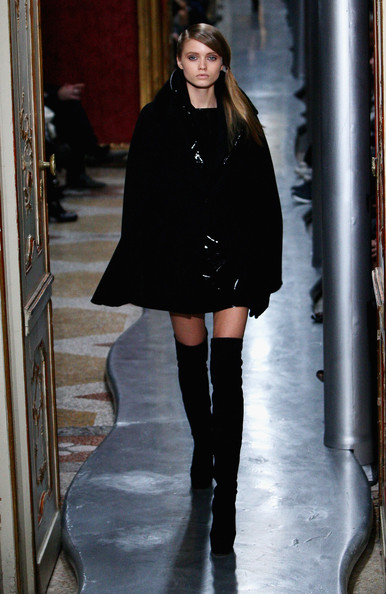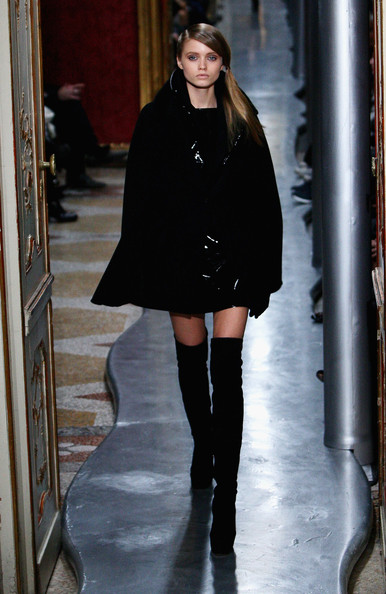 She's fast made it into of-the-moment status has Abbey Lee Kershaw; seriously in demand for all manner of campaigns. But this model does things a bit differently, and she's not afraid to say what she thinks.
She's tattooed, she's pierced and, seemingly, she's rather fearless too, claiming naked horse-riding and rock climbing as just a two of her more daring past-times. But that, she says, is thanks to her experimental nature , the very same nature that sparked furore across fashion when she starred in a sex-inspired shoot with Freja Behar in Purple magazine.
Abbey hasn't commented on the rumours that followed, which suggested a sexual relationship between the pair, but she did tell the Timesonline that she "didn't have to act that much, and defended photographer Terry Richardson of the shoot he led.
"Terry doesn't force girls to do anything they don't want to, said Abbey, who famouslyrefused to walk in McQueen's armadillo hooves. "He puts you in a G-string in a pile of mud because you want to do it. You touch yourself because you want to. For me, that shoot was the truth about how things were between us both, and I felt good doing it. I'm not ashamed of it — why should I be?
Does that mean she's a woman's woman? "Well, I've always swung both ways, she admitted. "I don't call myself bisexual: I'm just experimental.
Indeed.