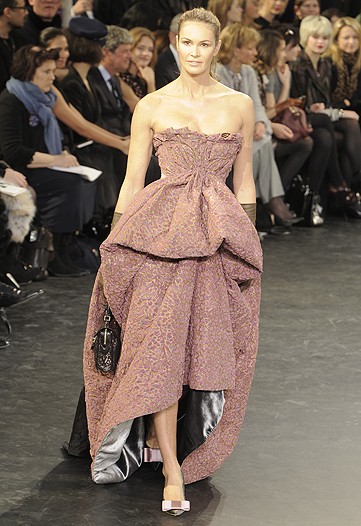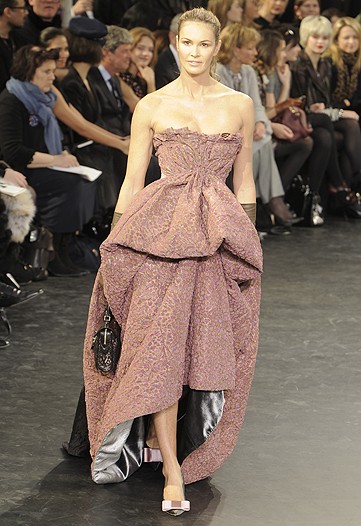 Young waif-like models may have reigned supreme in recent seasons, but Louis Vuitton are embracing curves for A/W10 , and the French fashion house hired a handful of voluptuous supers to prove it.
Elle Macpherson, Laetitia Casta and newly-engaged Lara Stone were among the models to hit the runway showcasing their curves in Marc Jacobs' sexy autumn offerings, which included corsets and halter-neck dresses for the womanly woman.
Designers are always saying they're going to do a collection for women, but then every girl on the runway is under twenty, claimed Marc, who may or may not have presented one of the most wearable collections yet.
I wanted a variety of ages and sizes. We set out to cast gorgeous women, women who feel happy to put their make-up on, get dressed up, get all their accessories, he told the Telegraph, adding, it's a bit old-fashioned, I know, but I think it's nice for a change.
And change for next season, if Marc's latest offering for Louis Vuitton is anything to go by, comes in the form of mid-calf length skirts, as he single-handedly brings back the midi-skirt.
Take note from Elle Macpherson, who led the finale in a mid-calf rose corset dress with a draped train, if you need convincing.
[Images]