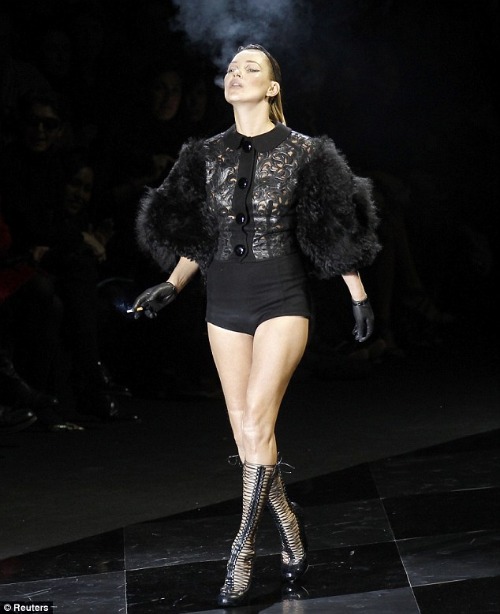 Kate Moss has always been known for her rebelling streak, so naturally, on National No Smoking Day, the international style icon could be seen puffing away on a nasty nicotine stick at Paris Fashion Week – didn't fancy quitting for just one day Kate, eh?
As Moss strut her stuff down the Louis Vuitton catwalk for the brand's latest AW11 collection, the model could be seen happily puffing away in a rather erotic get-up, as she closed the show yesterday.
The 37 year-old returned to the runway for Marc Jacobs after a three year break from the catwalk limelight, but judging by those skimpy hot-pants and laced up booties, she definitely proved she's still got what it takes to wow a crowd, reports the Daily Mail.
Well, she is Kate Moss after all.