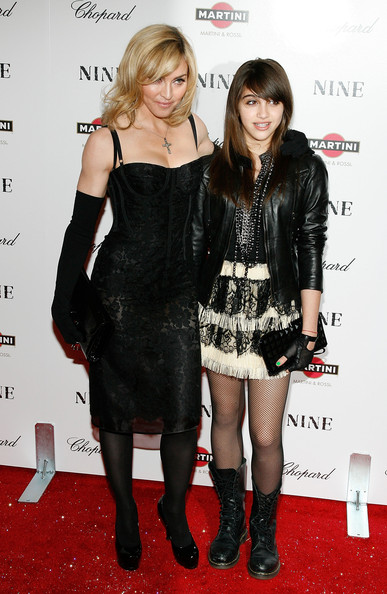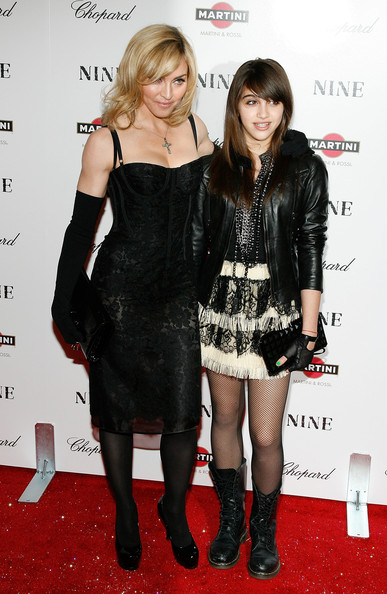 Queen of Pop she may be, but Madonna's as famous for her eccentric ensembles as she is her singing – though she'd rather daughter Lourdes hadn't didn't inherit her risque ways. In fact, she wishes she'd dress "more conservatively".
"[Lourdes' style is] inspired by kids she sees in hip-hop and ballet classes, European influences, bands she listens to. You could say it's in the DNA – but I could never tell her how to dress," she said. "If anything, I wish she'd dress more conservatively. How's that for irony?"
But it would seem Lourdes' opinion on fashion is more influential than we may think. "She also comes to my photo and video shoots, pulls outfits together and gives her input to a lot of my fashion designer friends," said Madonna. " Whether it's Marc Jacobs or Stella McCartney, they always ask her what she thinks."
Which can only be good practice, because Lourdes is heading for design herself. Madonna's yet-to-be-launched Material Girl clothing line, you see, will be the handy work of her daughter.
"I did a line for H&M, which I enjoyed, but it was a lot of work," Madonna told US Weekly. "I thought, I don't want to give up the rest of my career, so I'm not going to do my own line again, but I have a 13-year-old with tireless energy who wanted to do this. I've been involved in business meetings, but Lola's really doing the work. I just sit in the corner on my BlackBerry."
We'll expect tutus teamed with fishnets, then.