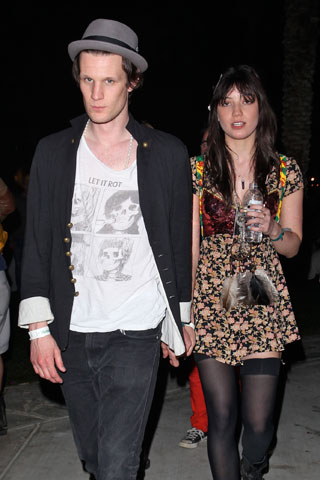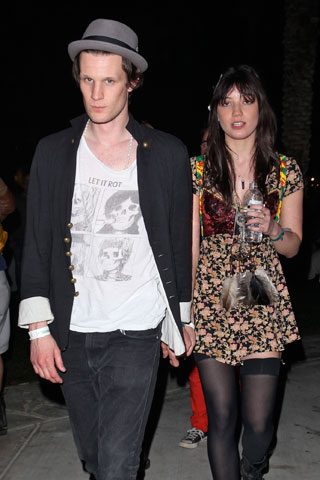 Daisy Lowe: model, all-round gorgeous young thing and the latest model to hit the dating headlines. Why, you ask? Well, she's dating a Time Lord – that's Doctor Who, between you and us – or Matt Smith, as his parents probably call him.
The pair were seen, wait for it, holding hands this weekend at the Coachella music festival – aka California's coolest place to be. But this isn't a spur-of-the-moment cuddling-in-the-corner thing, we'll have you know.
Oh no, according to Vogue UK, the duo have been together for a whole three months but kept their relationship secret so as not to overshadow Matt's Doctor Who debut.
Who knew? Yes, yes he did (snigger).
Not since Lara Stone and David Walliams have we been so surprised, but with Daisy being the face of Louis Vuitton's summer lookbook and nominated for Model of the Year and what not, we think the Doctor's got himself a pretty good catch.
[Images]