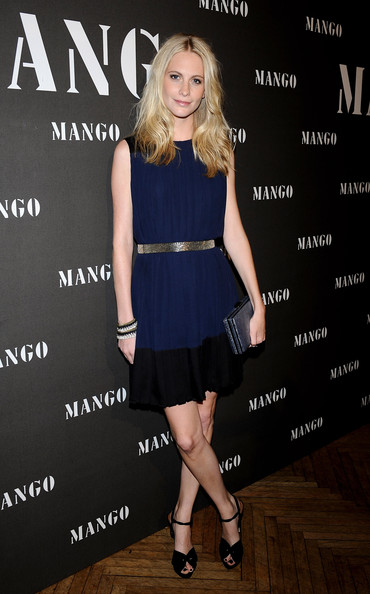 Penelope Cruz, Scarlett Johansson, Daisy Lowe – suffice to say Mango isn't short of high profile names to model its wears, and next season looks to be no different. The Spanish brand has enlisted the help of top emerging model, Poppy Delevigne, for AW10.
The British model and aspiring actress – we'll come back to that later – will be sharing the limelight with fellow model Elettra Weideman when she fronts next season's campaign, and it would seem that the high street store is right up her, er, street.
"Mango has always been on my radar of good high street brands," Poppy tells Vogue UK. "But its quality sets it apart for me."
But when she's not up to her elbows in Mango's autumn offerings, Ms. Delevigne has been treading the waters that so many models have trod – acting. There's no major film roles yet, but Poppy's been taking acting lessons and has just joined to top acting agent Curtis Brown, as well as already having six interviews.
Watch this space, we may still see her in Transformers 4 yet.