Last Updated on 28th April 2010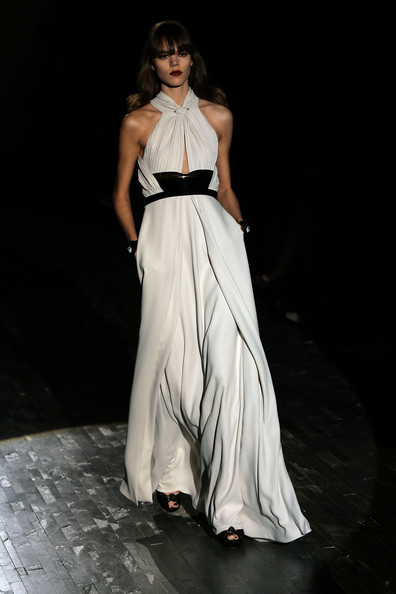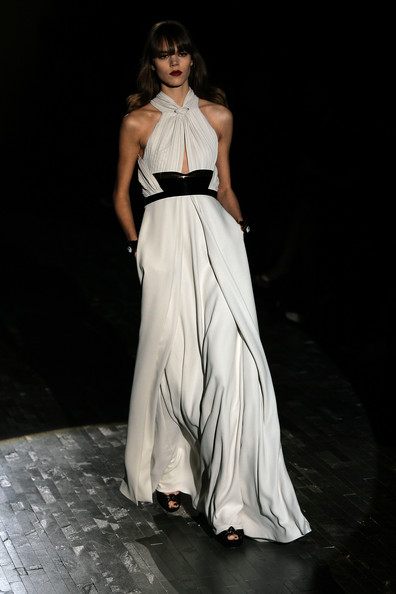 Fashion has played host to a full-fledged face-off between models and celebrities throughout the last decade: which breed gets the coveted campaigns? For a while it was the 90s supers, then it soon became the A-list elite – but perhaps its time for the supermodels to reign supreme once more.
Or so think designers, anyway.
YSL's Stefano Pilati, for one, is ditching the celebs – "what I need to focus on is an attitude, and this comes from a great, experienced model," he says – along with Gucci's Frida Giannini. "I think it's a very contemporary approach," says Frida, having picked Raquel Zimmermann to front the luxury labels latest campaign. "The other issue with celebrities is that they are characters who are often associated with a certain film. I prefer a strong, generic face that's not related to any world — whether that be music or Hollywood."
And Karl Lagerfeld agrees, mainly because, according to Grazia, there aren't so many celebrities around at the moment (with the exception of Vanessa Paradis). "A change was needed," he said. "Celebrities want to do their own lines, their fragrances, which sometimes works for a short time."
But it clearly doesn't work for Karl – he's shooting new Chanel fave Freja Beha Erichsen at the moment. "I just think she is the most modern girl and the most elegant person," he enthused, adding that he loves models because "they have the right look and class."
Seems like fashion could be bidding farewell to Hollywood's finest for a while.