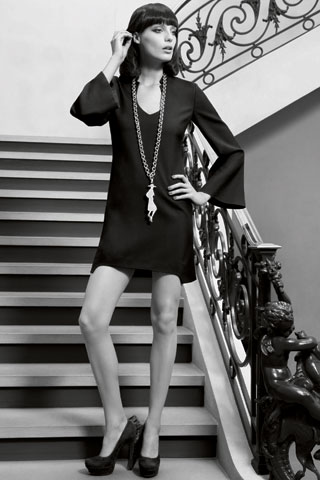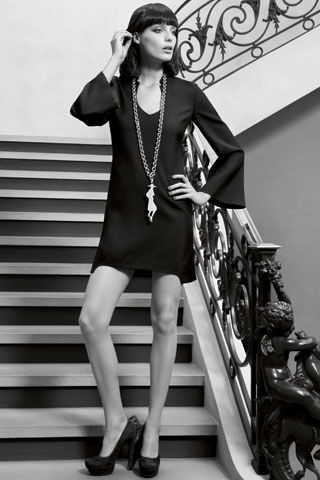 We're on a campaign roll today! Next on this morning's journey is Yves Saint Laurent, who's enlisted Polish-born model Daria Werbowy as its face for AW10, not just because she's having something of a 'moment', but because she's got what every designer wants – lasting appeal.
And so does Kate Moss and Raquel Zimmermann, if you ask Inez van Lamsweerde and Vinoodh Matadin, the photography duo who shot Daria for the new YSL campaign.
"They all have huge range. Models like Kate and Daria are mature, they're grown up, they're women who have had a life and experience," the pair told Vogue UK. "For about five or six years now we haven't shot anyone under 18 for that reason, but also for the fact that, we feel that the modelling business should not promote girls working under this age. They're not out of school – they're bodies haven't developed yet and they don't have a sense of self. Sometimes they haven't had sex yet. It's hard to project all these things on someone who hasn't had that experience."
Wise words, we reckon, and we can think of a couple of people who'll be pleased to hear them.
But back to the campaign. It was shot inside Hôtel de Clermont-Tonnerre in Paris (Parisian headquarters of Artemis, the luxury office space of Francais Pinault and PPR, YSL's parent company, coincidently) under the creative direction of Stefano Pilati and shows Daria looking every bit the smouldering sophisticat in the 60s throw-back black and white images.
The ads break in August and, trust us, you're in for a treat.