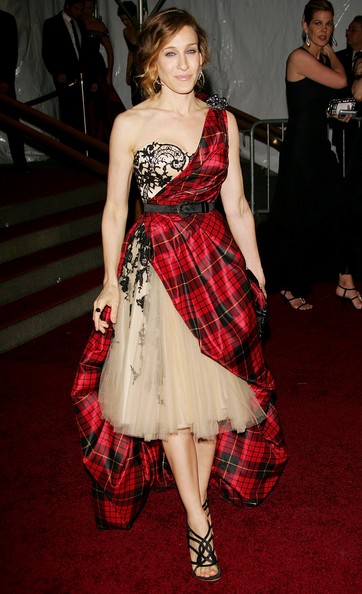 When Sarah Jessica Parker turned up with Alexander McQueen in matching tartan to 2006's Costume Institute Gala, a fashion moment was born – and it's one the actress is set to honour. She'll be presenting the CFDA Board of Directors' Special Tribute Award to the late, great designer at this year's CFDA Awards.
SJP, like many other A-list stars, was a huge fan of McQueen's work. "He was talented well beyond his years and the seriousness and unrivalled talent which he applied to his work is in bountiful display year after year and collection after collection," she told Vogue UK when the designer died in February. "Every single inspired, original, lofty, whimsical, stunning, brilliant and jaw-dropping detail was Alexander McQueen."
See her special tribute at this year's CFDA ceremony on June 7th.