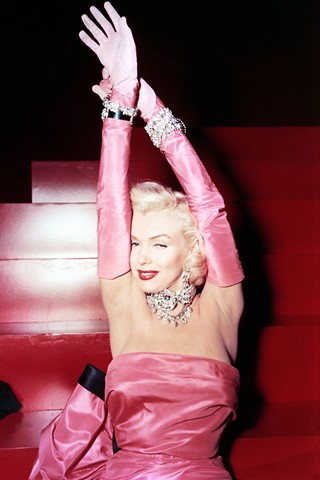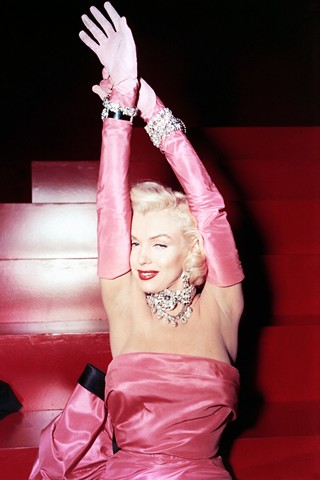 Whilst we're on the subject of auctions, there was a pretty big one in LA last week where a rather famous pink satin gown, as worn by a Ms. Marilyn Monroe, no less, was sold for a moderately – nay, massively – hefty £213,000.
The actress famously wore the dress – which has been described by the auction house as "the most important Hollywood dress ever" – in Gentlemen Prefer Blondes, and it certainly lived up to its title when it surpassed its £170,000 estimation value by a whopping £43,000.
And so it would appear that contrary to what Marilyn sung in that very dress, diamond's are not a girl's best friend – but a rather fabulous gown, in fact, is.
The buyer has so far remained unnamed (yes, another private-type), but wasn't the only one to go home empty-pocketed on auction day. According to Vogue UK, other movie memorabilia sold included the bottomless carpet bag worn by Julie Andrews in Mary Poppins, Jonny Depp's metal hand from Edward Scissorhands and his jacket from Pirates of the Caribbean, and the witches hat worn by Margaret Hamilton in The Wizard of Oz.
Needless to say, there's a few people with a gaging hole in their bank balance.