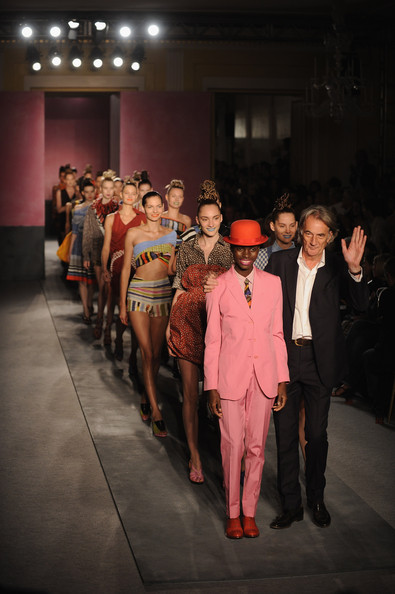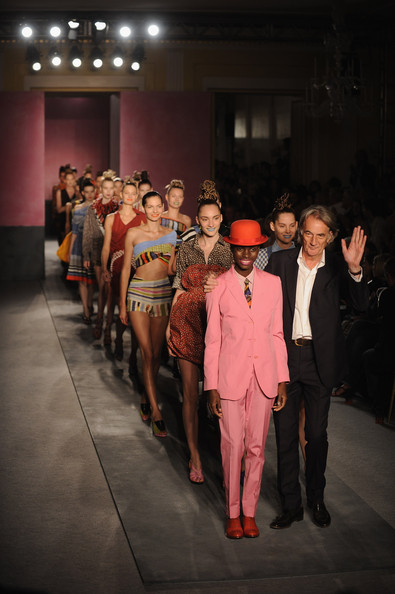 Hold on to your horses, kids – children across the country are about to become a whole lot more trendy indeed, thanks to Paul Smith. The iconic British designer is turning his classic-but-quirky hand to something a little smaller this September as he launches his first children's collection.
Pretty good news for all you mummy's out there if you ask us, because Paul Smith is one of Britian's most successful designers. And, if you're a fan of his mainline collections for men and women, chances are you'll be a fan of his kid's clothing, too.
We hear Paul Smith Junior, as the line will be known, borrows the bright colour palette and signature styles from his ready-to-wear collections – they've just been downsized to suit the smaller stylista.
That's kids between the age of 0 and 14, to be precise. So, expect classic designs with a playful twist – ideal for kid's, non? – which, according to the Telegraph, translates to rose-print silk dresses, cute cardigans, tiered skirts and dollops of signature stripes for girls, and multi-stripe shirts, printed jackets, quirky tees and khaki parkers for boys.
The line will go on sale in September, ready for AW10, and will be available Harrods, Selfridges, Harvey Nichols and Brown Thomas. And with prices starting at a rather purse-friendly £34 for basics, we wouldn't be surprised if a few adults tried to squeeze themselves in.