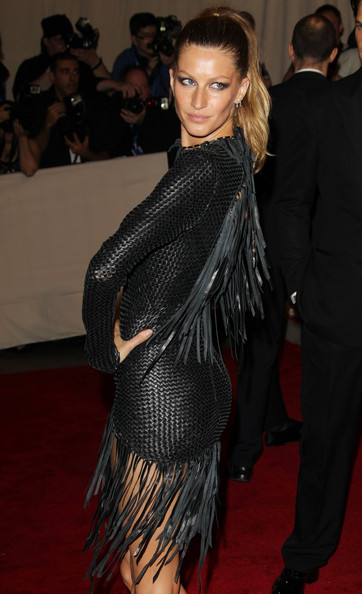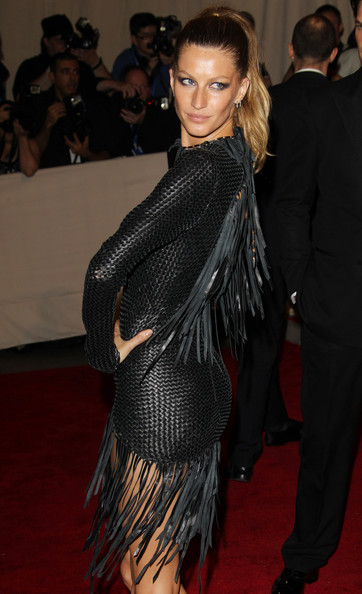 What a world it would be if Gisele was president. Her With The Perfect Genes would have pregnant women around the world in kung fu classes and yoga training two weeks before they were due to drop – and she'd make damn sure every woman breastfed for at least six months.
That would be a worldwide law, no less. Now that she's a mother and all, the supermodel has decided she can dish out parenting advice, the first being that it should be a worldwide law that every mother has to breastfeed for at least six month.
"I think breastfeeding really helped. Some people here think they don't have to breastfeed, and I think, 'Are you going to give chemical food to your child, when they are so little?'" she said in Harper's Bazaar September issue. "There should be a worldwide law, in my opinion, that mothers should breastfeed their babies for six months."
Naturally, she's caused a bit of a stir among mums this morning, who think she's shooting above her weight with such statements. But come on, this is Gisele. Gisele isn't human. She was flipping pancakes hours after giving birth, and modelling bikinis just six weeks later. She's hardly your average pregnant woman.
"You want to go into the most intense physical experience of your life unprepared? That doesn't make any sense to me," says Gisele. "Then I was ready and I thought, 'OK let's get to work'. I wasn't expecting someone else to get the baby out of me. I had to do it together with him."
Is it wrong to secretly love it when supermodels say things they probably shouldn't?