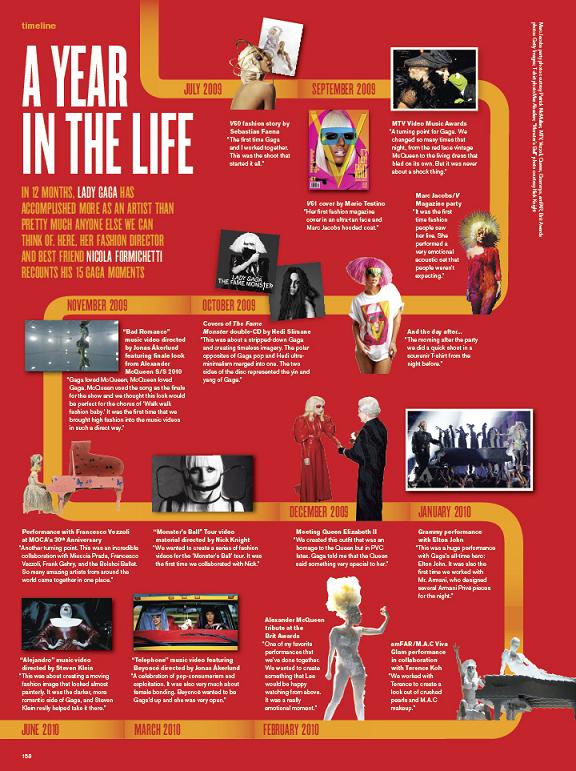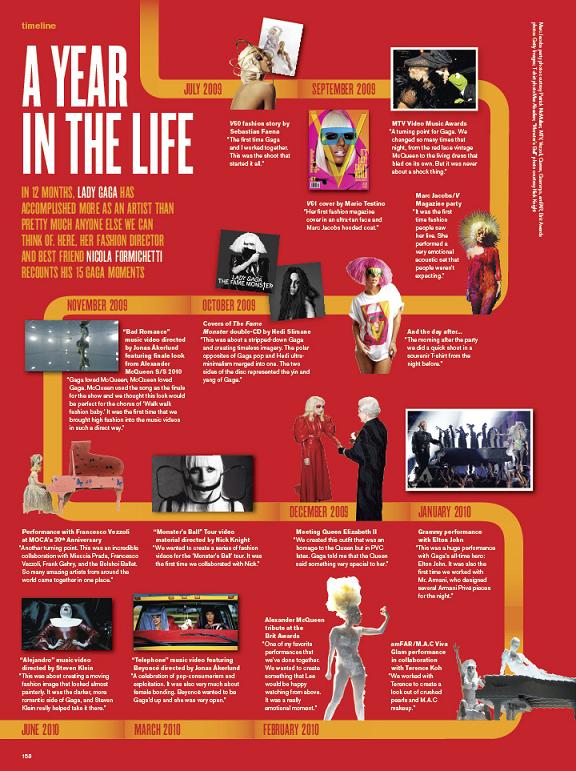 Remember when Lady Gaga appeared on the cover of V magazine all that time ago? Well, we're one year on and how things have changed – namely her hair on at least 300 of those 365 days, though we failed to keep an actual count.
To celebrate how Gaga's grown over the past 12 months, Nicola Formichetti, the singer's stylist and best friend, has picked his favourite fashion looks from the Lady in the latest issue of V magazine that chart her rise to pop super-star, style icon and avant garde princess.
Take a look at the gallery below to see which 15 fashion moments made the cut (click on the images to enlarge them).
The new issue's out tomorrow, September 2nd, but you can head to vmagazine.com to take a sneak peek.