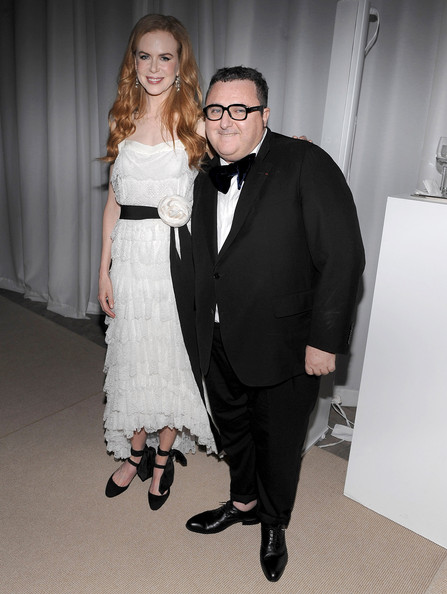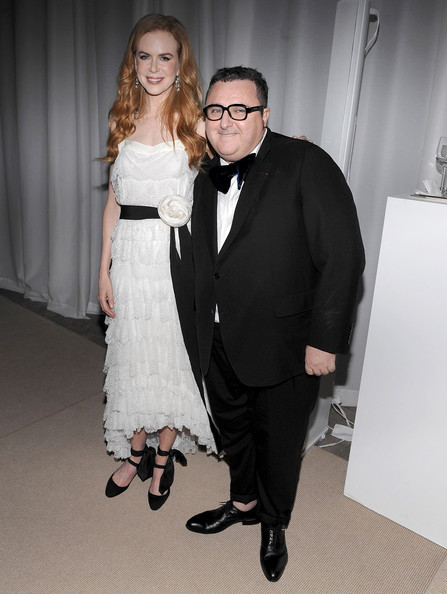 So rumours were rife yesterday with which luxury label has teamed up with H&M this season for its latest designer collaboration, but all has been revealed this morning – steady yourselves, fashion fans, it's Lanvin!
The French fashion house was favourite among yesterday's whispers, but this morning all will-it-won't-it has been confirmed: Lanvin will join the likes of Karl Lagerfeld, Stella McCartney, Jimmy Choo and Sonia Rykiel in designing a luxe-for-less collection for the high street store – and its set to hit shelves in two months.
"H&M approached us to collaborate, and to see if we could translate the dream we created at Lanvin to a wider audience, not just a dress for less," Alber Elbaz, the label's artistic director, said. "I have said in the past that I would never do a mass-market collection, but what intrigued me was the idea of H&M going luxury rather than Lanvin going public. This has been an exceptional exercise, where two companies at opposite poles can work together because we share the same philosophy of bringing joy and beauty to men and women around the world."
Elbaz and Lucas Ossendrijver, head of Lanvin's menswear, will work their magic on a womenswear and menswear collection respectively that'll be hitting H&M on November 23. We suggest you mark that date in your diaries, ladies – we smell a sell-out stampede.