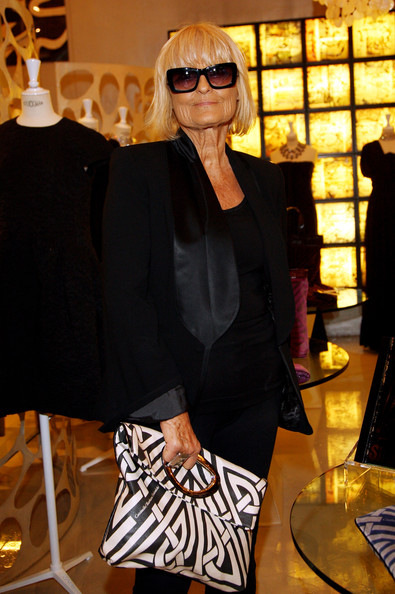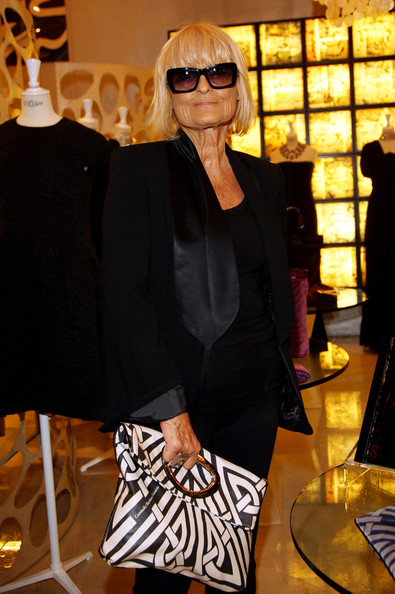 Remember our interview with Barbara Hulanicki a couple of months ago, when we revealed she had an exciting collaboration in the works? Well, the result may come as a bit of a surprise – she's only creating a low-priced collection for George at Asda!
Yep, queen of all things cool and affordable, the renowned designer is gearing up to work her must-have magic across the supermarket with a purse-friendly fast-fashion line for the clothing company.
But it gets juicier – news of her latest venture back into fashion comes after she slammed House of Fraser's newly relaunched Biba label, which Barbara says doesn't reflect Biba's aesthetic and is "too expensive".
"I always find everyone who buys it [the Biba trademark] thinks of it as couture, but I think it is more like Woolworths – which is what it was always meant to be," Hulanicki tells Drapers. "[The House of Fraser collection] is too expensive."
But does New Biba at least reflect the label's original style? "No. It looks like House of Fraser," she laughs. "No comment."
Biba fans will be pleased to hear, however, that they can get a dose of the label's signature sixties low-priced luxe from the founder herself when Barbara's first collection for George makes its debut in November (with a further three or four collections to follow).
"The prices [at Asda] are just amazing. These will really be Biba prices," she says of the 12-or-so designs included in her autumn collection. "These [the George at Asda prices] are silly billy prices, which is what Biba is supposed to be. You go shopping, you buy your carrots, then you buy a dress."
We can totally get on board with that.