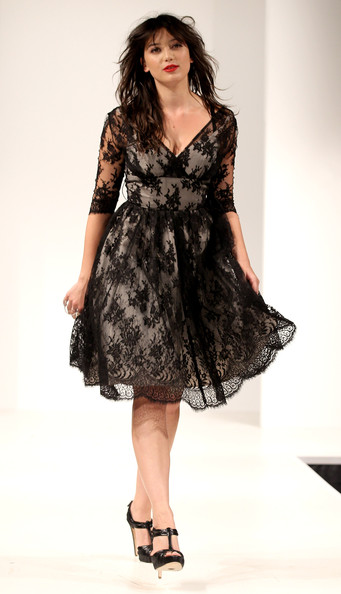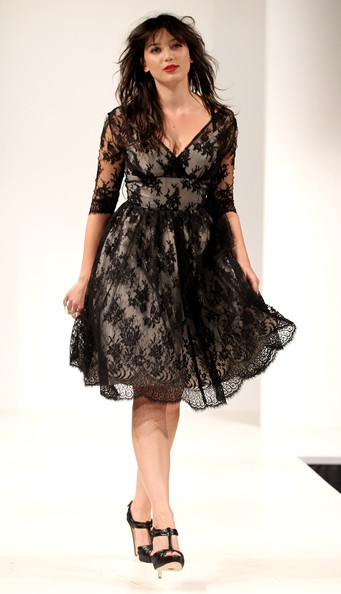 As House of Fraser makes way for the new Biba line to hit its shelves next month, it seems the brand has found its face – Daisy Lowe, who'll be starring in the autumn/winter 2010 campaign set to land in just a few weeks.
Daisy will model the relaunched label's new clothing, accessories and fine jewellery collections, which will be sold exclusively at House of Fraser – and naturally, after acquiring the rights to Biba last year, the store thinks Ms. Lowe is the perfect fit for the label's new aesthetic.
"Daisy Lowe embodies new Biba – she is confident, fashionable and glamorous with a very distinctive look that we feel perfectly complements new Biba," Stephanie Chen, House of Fraser's executive director of womenswear and accessories, told Vogue UK. "She is also very passionate about the brand having her own archive pieces in her wardrobe and genuinely loves the new collection which was really important to us."
And that's something that came quite easily to Daisy, having been a fan of the brand for as long as she can remember.
"It was a huge honour to be asked, I've been a fan of the brand since I was very young," the model told Vogue UK. "When I started my modelling career, and when I first started to understand clothes, Biba was one of the first names that cropped up. I've always really loved Biba so when I was asked to be part of the campaign I was just ecstatic."
Keep your eyes peeled for the campaign and collection next month.